Call of Duty 4: Modern Warfare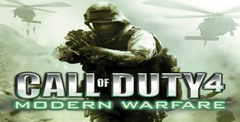 The start of a slippery Soap
Call of Duty 4: Modern Warfare is the fourth instalment in the series and with this game it hit levels. In nearly every area it improves; plot, graphics, gameplay, everything is improved in some way or another. It was developed for over 2 years and playing it seems like it took even longer. It still holds up today 13 years after the release and it's a mainstay in the Call of Duty franchise.
From Russia with love
The fourth in the series of Call of Duty is the first to take the series away from World War 2 and go more towards modern day. Call of Duty 4: Modern Warfare is about a civil war within Russia. It goes into such detail explaining how this happened making you feel interested in the story. They go into that much detail on how all of it happened. It's kind of feels like it could. You play as Soap, yeah, Soap is a rookie in a SAS squad led by Captain Price, yeah that Price. Your first mission as part of the new squad is to take control of a Russian ship because they have intel that weapons are on board the ship shortly after the ship is attacked as your inside and barely escape to the helicopter. This first mission sets the scene for the game and gets you ready for more. The plot is slightly confusing due to the political way it pans out but simply you're after the main man behind the civil war called Zakhaevs and through different events, you get closer and closer to killing. The game is surprisingly very realistic throughout the story and makes it very enjoyable.
Take cover!
There is not that much to say about the graphics apart from the realistic graphics and makes the experience feel real as well as the story, the graphics add that extra bit of realism. In some parts, it was so realistic that when some things got destroyed, it kind of worried me that it's going to happen in real life. Infinity Ward, the developers behind this game put a lot of effort into making this game as action-packed and realistic as possible making it a great experience but a slightly scary one.
Dodge, duck, dip, dive, and dodge
The gameplay of Call of Duty 4: Modern Warfare doesn't add much except for the feel of the guns as every gun has its own profile with its own strong, sounds and weakness. Apart from that, it's a pretty average first-person shooter. It's the story and the realism that makes this game stand out from the rest. Just make sure that you take cover because the bullets hurt!
The price you'll pay
This game is a truly breath-taking experience if you're a fan of first-person shooters or not, you should give this game a go. The realism might put some people off because it could scare some people but the story and the realism of this experience, you just can't miss this game. It's just an epic experience.
Download Call of Duty 4: Modern Warfare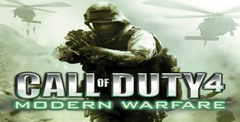 System requirements:
PC compatible
Operating systems: Windows 10/Windows 8/Windows 7/2000/Vista/WinXP
System requirements:
PC compatible
Operating systems: Windows 10/Windows 8/Windows 7/2000/Vista/WinXP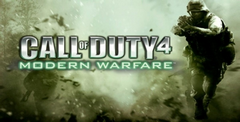 System requirements:
PC compatible
Operating systems: Windows 10/Windows 8/Windows 7/2000/Vista/WinXP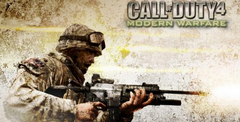 System requirements:
PC compatible
Operating systems: Windows 10/Windows 8/Windows 7/2000/Vista/WinXP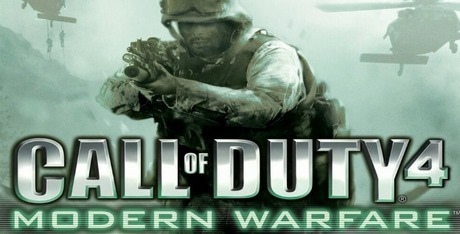 System requirements:
PC compatible
Operating systems: Windows 10/Windows 8/Windows 7/2000/Vista/WinXP
Playstation 3 Screenshots
Similar Games
Viewing games 1 to 28