Call of Duty: Modern Warfare 3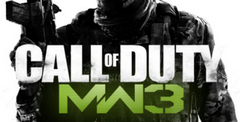 Click the "Install Game" button to initiate the free file download and get compact download launcher. Locate the executable file in your local folder and begin the launcher to install your desired game.
They took a chance and it paid off
The third Call of Duty: Modern Warfare in the series after the massive success of Call Of Duty: Modern Warfare 2, everyone was worried that the third wouldn't hit the mark. It is actually the 8th in the whole series but third in the Modern War series they have going. The weirdest thing about this game is that in Japan the game was published by Square Enix, imagine if they made it, that would be crazy.
Pick up where you left off
The plot of Call of Duty: Modern Warfare 3 carries on from the second installment of the series and starts straight where the second left off. This does contain huge spoilers for Modern Warfare 2 but if you haven't played it, you should go play it and then come back to finish reading. So, you have been warned, just after Soap and Nikolai killed General Shepherd, the game carries on from there with both Soap and Nikolai injured from the fight. Nikolai being the less wounded one of the two and carries Soap to a safe house in Russia, where they receive help from a friend of Nikolai who shares the same goal; to take down Makarov.
Makarov's plan in Call of Duty: Modern Warfare 3 is to take over Europe through controlling the President by threatening the daughter to take his daughter as a hostage if he doesn't do what he says. What he wants is the codes for the nukes so they can easily take control of most of Europe. Through the game, you're trying to stop this from happening and kill Makarov so that peace can be brought between America and Europe with Russia.
Scarily futuristic
The graphics for Call of Duty: Modern Warfare 3 are focused around realism. It makes you feel like this could happen, making you feel slightly scared in the game as well as further intriguing compelling you to continue the story. Compared to the other Calls of Duty games like Call of Duty: Black Ops which has a more comic look graphics-wise taking the real feel atmosphere from the game. That's why Call of Duty: Modern Warfare 3 does have that great feeling when you accomplish a mission as the experience feels real, making the gameplay amazing.
The Soap at his best
The gameplay is near enough the same as Call of Duty: Modern Warfare 2 with simple FPS mechanics but it's really the realism and simpleness that makes it stand out from all the others. This is what puts most, if not all, but most of the Call of Duty games at the top because of its simpleness and realism, it doesn't need much more than that for this game to be the amazing experience it is.
No change, still modern
The game has found a great formula with attention to realism and action-packed gameplay mixed in with a great story altogether to make a game that's a must-play for any gamer and especially for anyone who enjoys FPS.
Download Call of Duty: Modern Warfare 3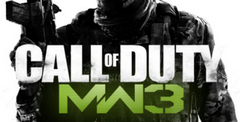 System requirements:
PC compatible
Operating systems: Windows 10/Windows 8/Windows 7/2000/Vista/WinXP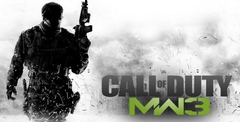 System requirements:
PC compatible
Operating systems: Windows 10/Windows 8/Windows 7/2000/Vista/WinXP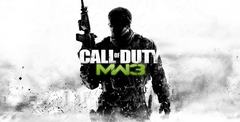 System requirements:
PC compatible
Operating systems: Windows 10/Windows 8/Windows 7/2000/Vista/WinXP
Game Reviews
Released in 2011, Call of Duty: Modern Warfare 3 had a lot to live up to! Not only was Modern Warfare 2 a truly fantastic game, but it was also coming out just a year after the original Black Ops game. People like to look down on this series, but for the most part, I feel that it is fantastic! There are far more great and good COD games than bad ones and actually, there are not any that I would say are straight up bad! I had a lot of fun revisiting this one and wanted to share my thoughts on it.
Task Force 141
The campaign mode in Call of Duty: Modern Warfare 3 is truly epic! This is a continuation of the events of the last two games where Task Force 141 with Captain Price and Soap McTavish are heading all over the world to try and stop Vladimir Makarov the villain of the Modern Warfare series from devastating Europe with brutal terrorist attacks! It is like an awesome action/war movie and they nailed the ending really well and brought it all to a close.
Action!
One thing that I have to give a ton of credit to the guys at Infinity Ward for is the visual and audio spectacle that Call of Duty: Modern Warfare 3 offers. This game is movie like in its presentation. It is a game that throws you right into the middle of the action and makes you feel like you are in a warzone. It is like you are playing a part in an action movie. I actually say that about all of the Call of Duty games, but it reigns doubly true for this one here
Survival Is All That Matters
One of the things that I was super addicted to in Call of Duty: Modern Warfare 3 was the new Survival Mode. I played the hell out of this with a friend of mine, basically, you are just fighting off wave after wave of enemies and just praying that you can get enough credits to get new weapons. It is not quite as good as zombies was in Black Ops, but man, I had a ton of fun with this game mode. It is probably what I would go back and play each time I decided to fire this up.
More Than You Would Think
While many people look back at Call of Duty: Modern Warfare 3 and think about that blockbuster campaign and with good reason too. I have to say that Infinity Ward deserves a ton of credit for this game as they did add in a ton of new content. I already talked about the survival mode, but they also added in some other fun multiplayer modes. One that I feel deserves special attention is Kill Confirmed which would become a semi regular mode in the COD franchise going forward. All of the new game modes were something I dabbled in and I think it is impressive just how much content this game had.
8
I really think that Call of Duty: Modern Warfare 3 holds up very well. It is a game that kind of gets ignored when we think about past COD games, but I still feel that it was a solid entry in the series, with what came before it, it just had a much harder time impressing people. I do feel that you need to have played the first two Modern Warfare games to get the best out of this, but if you just want a fun COD game to play with a friend, you cannot go wrong with this.
Pros:
I loved the campaign
Not only was the campaign good, I feel that they brought the story to a closer very well
It added in some fun new multiplayer modes
I found survival mode to be very addictive
Cons:
It is one of the more ignored Call of Duty games
You do need to have played through the first two campaigns to appreciate this
Playstation 3 Screenshots
Similar Games
Viewing games 1 to 6