Medal Of Honor Vanguard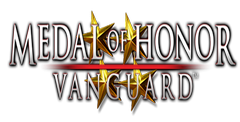 Download Medal of Honor: Vanguard and step into the boots of a WWII paratrooper! Immerse yourself in intense combat, complete critical objectives, and turn the tide of war. Are you ready to make history? Play now!
If you enjoy a first person shooter WWII game, you'll love the feeling of being in the action of Medal of Honor: Vanguard. The graphics are crisp and the sound of bullets zipping past and the ding of the occasional helmet shot make it a fun experience, but you won't find gameplay that you haven't experienced before from similar games, even ones from the MOH series. Ultimately, with Call of Duty around, EA has some improvements to make in order to keep up
Parachute In
As Corporal Keegan, 82nd Airborne Division, a parachute drop gone wrong has you surviving somewhere in Italy and finding Sgt John Magnuson, gathering supplies, and fighting off the enemy in a small Italian coastal town. The objective is to secure a set of enemy guns that have their sights set on any Allied ships that may be a threat.
The next mission is part of the Normandy invasion, called Neptune, and hooking up with what would be the famed Band of Brothers. Landing in spots marked with green smoke provide you with the ability to pick up weapon upgrades and ammunition. The objective here is to destroy key bridges across the Normandy landscape.
Two more missions follow
Market Garden, a famed WWII battle where upon being promoted to Sargent, you must lead your squad and survive battling enemy Tiger Tanks and heavy fire from a MG42 machine gun. Then, Operation Varsity which is the by far the most difficult. attempting to fight through a field of snipers and hopefully pushing back the German Troops. This is not the easiest of missions. If they are retreating, you know you've accomplished your mission, if not, you've died again.
Choose Your Weapon
Medal of Honor: Vanguard allows you to customize your weapons. You can choose from telescopic sights, to drum magazines once you've hit certain levels. This adds variations to the game as your success is dependent on landing zones and the types of weapons you choose. So, the way it all plays out is in your hands. There's intelligence to discover, but it's fairly easy to decipher. Choose your weapons wisely.
Being familiar with WWII and the camaraderie and pride it took to overwhelm the determined Axis powers is a plus. The graphics and sound are great and it feels like you get to be a part of what was the Great Generation. Those who were devoted to freedom at all costs banded together across all walks of life.
The maps are a bit simple and it's not a big improvement from other version of the series. Your squad mates yell out enemy locations, but it can sound a bit redundant after a while. The missions go from fairly easy to you being bullet ridden in the final mission Varsity.
6
Looking up and seeing a sky filled with paratroopers is a nice touch. There is some banter from enemy troops which is not exactly helpful, but adds a dimension to the game that makes it more interesting.
Pros
Good graphics
Great sound effects
Variation of gameplay based on landing zone
Cons
Gameplay is not an advancement
Feels similar to other versions and COD
No more health packs
Download Medal Of Honor Vanguard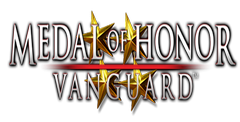 System requirements:
PC compatible
Operating systems: Windows 10/Windows 8/Windows 7/2000/Vista/WinXP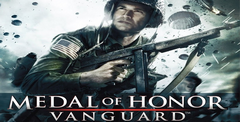 System requirements:
PC compatible
Operating systems: Windows 10/Windows 8/Windows 7/2000/Vista/WinXP
Playstation 2 Screenshots
See Also
Viewing games 1 to 8