Beethoven: The Ultimate Canine Caper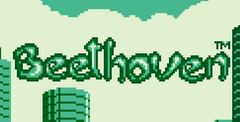 Question: When is a dog a bird? Answer: When it's a turkey like Beethoven. This Game Boy version of last year's inexplicably popular movie has weak graphics, poor sounds, and awful controls.
Dog Day Afternoon
As Beethoven, the lovable St. Bernard, you walk, jump, and head-butt your way through six worlds in search of your lost pups. You have slow, basic tasks to perform, such as popping out the rivets at a construction site with your head and leaping over foodtossing chefs. These tasks should be simple, but the mushy controls make the moves almost impossible.
The graphics and sounds are about as weak as the con trols. The flat backgrounds have almost no detail, and you'll run across anomalies, such as Beethoven standing in midair while platforms move right through him. Repetitive music plays behind the action, and the one main sound effect is Beethoven's birdlike chirp when he gets hit.
Call the Pound
Beethoven the movie appealed to kids, and so might this game-for a little while, anyway. Unfortunately, the frustrating controls make this mutt too hard for anyone to handle. Roll over, Beethoven, and tell the dog catcher the news.?
ProTips:
Cause mayhem In the Restaurant level by jumping on tables and shaking pepper at the diners.
Don't forget to pop the rivets at the top as you bounce across these moving platforms.
As you pop out rivets In the Construction Site, be careful that the girder the rivets were holding doesn't fall on you.
Download Beethoven: The Ultimate Canine Caper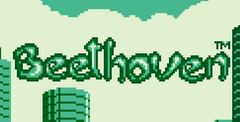 System requirements:
PC compatible
Operating systems: Windows 10/Windows 8/Windows 7/2000/Vista/WinXP
Similar Games
Viewing games 1 to 5