Tenchu 2: Birth Of The Stealth Assassins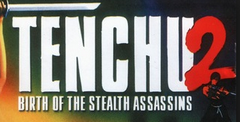 Click the "Install Game" button to initiate the file download and get compact download launcher. Locate the executable file in your local folder and begin the launcher to install your desired game.
It's rare when we get a game here in the U.S. that was developed in Japan that's not planned for release over there. But that is the case with Tenchu 2: Birth of the Assassins, the prequel to Tenchu, developed by Acquire in Japan for Activision.
A coup in the House of Gohda four years before the events of the first game sets freshman ninjas Rikimaru and Ayame on a quest to avenge the betrayal of their master--Lord Gohda. There are over 20 missions, split between Ayame and Rikimaru, that take place during the night, dusk and day (in addition to two training levels). Once you beat the game, a new character will become playable. Of course we can't reveal the identity of the third character, or else we'd have to kill you (OK, you got us...Activision wouldn't tell us, either).
Objectives include protecting a princess from would-be assassins, guarding a palace, stealing specific objects, tracking enemies, assassination, and stopping an enemy invasion--among others. There'll be plenty more stealth kills, too--6-7 per character. Once you've sliced and diced an enemy, you can search his/her body for items, too. And you'll have to drag the carcasses out of the way so as not to alert other enemies of your presence.
Aside from running, jumping and sneaking around, you'll also have to swim past some enemies to gain access to their stronghold. There's the usual amount of bosses, and some characters will even be as powerful as your character (tougher to beat).
New weapons and items can be found along the way, including the usual array of swords and knives, a blow gun, an improved grappling hook, exploding arrows, blinding dust, grenades and the ultra-cool magic vanishing tree. You can be invisible to enemies for up to 20 seconds with it (and looks super-cool). There's also an item which transports you right behind the nearest enemy.
Gameplay is much the same as the first Tenchu with more refinements and a lot more missions. The big additions are the two-player mode and the Mission Editor (see sidebar), a more robust version of the editor that was included in the Japanese rerelease of Tenchu.
Download Tenchu 2: Birth Of The Stealth Assassins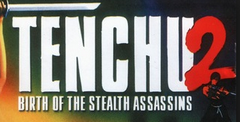 System requirements:
PC compatible
Operating systems: Windows 10/Windows 8/Windows 7/2000/Vista/WinXP
Game Reviews
People say:
7.0
Interestingly, SME developed Tenchu 2 with the U.S. in mind. I'm glad for that because I played the original (in import, domestic and import-based-on-domestic form) to death. Yeah, the game had issues concerning camera placement, sluggish controls, and arriving at roughly the same time as Metal Gear Solid, but it was much more than Ninja, Shinobi or Strider had ever been. It was gaming's first real "ninja simulator." Well, for what it's worth, Tenchu 2 has almost all of the same problems, but still remains a compelling game. Improvements over the first game include more moves, more characters and a level-editor to fool around with. Stealth is still the key to winning and scoring high, but this time around there are day missions to test your mettle. The controls have increased in complexity (to Tomb Raider levels), but what T2 really needs is a switch-able lock-on system to keep bad guys in line. It's harder to sneak up on guards and score those one-hit kills, as the Al has been bumped up to recognize your ass from a mile away. Yet, despite this, once you learn to adjust, there is a lot of gaming to be had (along with a mandatory tutorial), and a great sense of atmosphere, making the whoie greater than the sum of its parts. The graphics are slightly improved, including a better framerate, but there's still some slowdown. Tenchu fans will want to pick this up immediately, others may want to rent.
7.5
I have strongly mixed emotions about this game. Parts of Tenchu 2 are so incredibly cool-huge sprawling levels, an awesome level editor, and the intricate interweaving stories and differing missions of the three playable characters. You've also got great control over your ninja and the stealth elements add an exciting tension to the gameplay. But other parts of T2 had me screaming expletives. The graphics should be better--the draw-in is especially noticeable and the slowdown can get annoying. But what really hurts this game are the boss battles--Tenchu 2 needs a lock-on targeting system bad. A mixed bag but intriguing nonetheless.
6.5
This sequel has a lot of excellent cinematic qualities, and it's always fun to sneak up behind people as a ninja and disembowel them. But like any 3D action game that has loads of promise, a sometimes choppy framerate, touchy camera and awkward control (especially when fighting in enclosed spaces) can zap the fun right out of the game. Unfortunately, this is the case in Tenchu 2. It has the same cool, stealthy style as the first one, along with some new features (some of it obviously borrowed from Metal Gear Solid), but overall it's sloppy. Honestly, it seems like the development team needed a couple more months to tweak this one.
Similar Games
Viewing games 1 to 3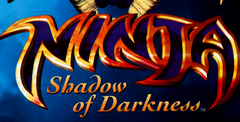 Ninja
ore Design has created the next generation of action/fighting games. Featuring 15 levels of typical ninja fighting and set in an isometric 3-D-type view.