The Sims: House Party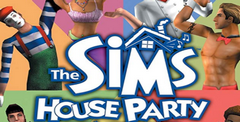 We doubt any of you hardcore readers have anything but the utmost contempt for the whole Sims phenomenon. After all, no matter how much Maxis try to hide it, it's little more that a virtual Barbie and Ken game, and all these add-ons with their new clothes and new doll-house furniture just emphasise that fact.
On first glance, it would appear that the main contribution of this expansion pack is to give you the option of 'Throwing a Party' when you use the phone, at which point all your neighbours will turn up without a single bottle of wine between them and ready to piss on your new carpet.
Alright, so the whole point is to improve the social aspect of the game, but it's not as if you can feed your guests cocaine and hire a cheap hooker to set up an Annabel Chong challenge upstairs. You'd at least expect to make all your sims friendly enough with each other to start up a mass orgy in the garden. But no. Having a rave here means buying a DJ table and a flashing dance floor, getting a visit from a bloody annoying mime artist and, if you're feeling really risque, setting up a Beastie Boys dance cage (minus the topless vixens).
To be honest, who can be arsed designing houses and making those dumb dolls go to the toilet any more? The fascination wore off long ago. It's a bit cheeky to expect people to pay out $20 when there is so much stuff you can download from fansites and, in this age of mods, the one we really need is an FPS where you can mow down a whole sim household with an AK-47.
Download The Sims: House Party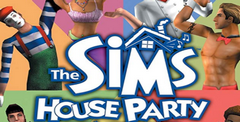 System requirements:
PC compatible
Operating systems: Windows 10/Windows 8/Windows 7/2000/Vista/WinXP
Similar Games
Viewing games 1 to 8