Thrasher: Skate And Destroy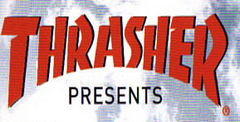 Click the "Install Game" button to initiate the file download and get compact download launcher. Locate the executable file in your local folder and begin the launcher to install your desired game.
Thrasher: Skate and Destroy is Rockslar's first foray into the world of skateboarding. Rather than taking an arcade approach, they've decided to focus more on the simulation side. There are 12 real-life arenas and a police officer who chases you around with a taser at the end of your run. Sponsored by the definitive skateboarding magazine Thrasher, Skate and Destroy will challenge gamers this December.
Download Thrasher: Skate And Destroy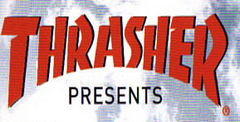 System requirements:
PC compatible
Operating systems: Windows 10/Windows 8/Windows 7/2000/Vista/WinXP
Game Reviews
People say:
7
If you take a step back and play Thrasher for what it is, you'll find that there's a decent and rewarding game underneath your desire to see another Tony Hawk's Pro Skater. Thrasher features the "combo" system that was so popular in THPS, with a touch more realism. As with most action games, there's a degree of intuition involved, but Thrasher requires you to think about the sequence of tricks before you ollie up onto a rail, or combo out of a nollie 360. Unlike THPS, you don't need to hunt for hidden videotapes, break boxes or grab letters; however, you will be required to get a certain number of points before advancing to the later levels. And as an obligatory nod to skate culture, the fuzz will chase you around with a taser if you run out of time. Other nice features include real- life sponsorships (DC Shoes, Converse, etc.) and the ability to customize your clothes. But Thrasher isn't without its problems. The biggest hurdle for fans of THPS will be readjusting to Thrasher's cumbersome trick system. And graphically, the game just doesn't look as good as THPS. The character models are bulbous and cartoony, and of course, fictional cliches of the real thing. The two-player modes also lack any splitscreen action so it's less of a party game for your friends. Thrasher's not a bad game, but you may want to rent first if you already own THPS.
6
Since I'm too clumsy to be good at skateboarding in real life, it's good that there are games like this and Tony Hawk. Thrasher's easy to get into and all of a sudden you lose track of time as you break laws and ride up the walls (and get tazed in the arse...OUCH!). I like that to progress in the game you have to get a certain amount of points in each level, bringing you to think about certain lineups of tricks. A solid title, but second to the TH.
7
If it weren't for Tony Hawk, Thrasher would be one of the better skate games out there. And for a title that doesn't strive to do too much, it's actually not bad. Basically you're set loose on several levels to achieve as many trick points as possible before time runs out and the cops come. The trick system, while extensive, isn't too friendly. You have to memorize lots of combos to rake in the big points. I'll give it points for its old-school hip-hop soundtrack though.
7
Tony Hawk's Pro Skater set a standard in what ultimately can only be a small niche genre of video games. Thrasher suffers somewhat from being late to the party, because it fails to match some of the qualities offered up by its well-received competitor. I found the trick system to be way too cumbersome (my character spent a lot time flat on his face), and while cute, I thought the clothes customization a bit too twee and 'Barbie' for my liking.
Get ready, skatepunks and Boneheads, because Rockstar's about to get sick on the PlayStation with Thrasher: Skate and Destroy. Inspired by the legendary publication, Thrasher Magazine, Skate and Destroy will bring virtual skateboarding action home in its purest form. You'll shred it up as one of six skaters in 12 free-roaming, realistically designed environments around the world--such as the Embarcadero in San Francisco--to try to gain the highest trick-scores possible. If you have the skillz, you may even grace the cover of Thrasher as "Skater of the Year."
Unlike other boarding titles, Skate and Destroy looks to totally immerse you in the finer points of skating: Not only must you learn each trick (there are over 100) and correctly pull 'em off, but you'll also have to land them. If you bail, you may leave a little red on the curb. Plus, all the environments will feature interactive elements: You can set off car alarms, bust through windows, ollie over bums--you'll even have to run from cops armed with tazer guns if you stay too long in one area. Stay tuned to our pages for more on this hot title.
Other Games by Rockstar San Diego