Universe Sandbox 2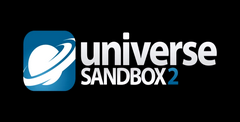 Click the "Install Game" button to initiate the file download and get compact download launcher. Locate the executable file in your local folder and begin the launcher to install your desired game.
a game by
Giant Army
Platform:
PC
Editor Rating:

8

/

10

, based on

2

reviews
User Rating:

6.7

/

10

-

28

votes
Rate this game:
See also:
Sandbox Games, Space Games
Simulation games have covered most of the things you can think of. They have been around for a long time, and they have all really evolved a lot over the years. And where games like The Sims let you simulate life as a person, Universe Sandbox 2 goes in a completely different direction. This game literally lets you play with the universe as if it was Minecraft or Terraria, but more real and accurate. Let's talk about it.
What is Universe Sandbox
To keep it simple is a game that allows you to experiment with the physics of the universe. Have you ever imagined what would happen if the earth had fourteen moons instead of one? Well in Universe Sandbox you can run an accurate simulation of what that means. This game is great for explaining and learning about the nature of the infinite universe we live in.
Not a sequel
Even though there's a 2 in the name, Universe Sandbox 2 is actually a 2.0 version, or so to say. It's really a huge upgrade that added new mechanics and many more things to do to the original game. The development team got way bigger, and thanks to this the simulations have much more information and perform way better. Not to mention that they are in reasonably constant updates.
What is a sandbox game?
Basically, it's a game that lets you play with the game itself. It allows you to experiment and tweak stuff around to create new, original things of your own. Think of Gmod for example. YOu can use most of the resources available in Steam to make your own videos, animations, and even levels for made-up games with that. Some people often mix up the term with an open world, but it's not the same thing.
Playing to be a god
In-Universe sandbox 2 you can experiment with accurate simulations of the universe. And the best thing is that it really allows you to go crazy with all the settings available. You can make a super-dense star with even denser planets and see what happens. R you can try to set a supernova in the middle of a solar system and see how it plays out. Create constellations and be the master of your universe.
It's really hard to review a game like this, after all, you have to set it in its own category. And when you take everything into consideration it is technically as good as it gets, or at least it's the best universe simulation game we have. The simulations are pretty realistic and they are based on real physics. The visuals are great and the gameplay is fun. Probably the only complaint you could have is that the user interface could be better.
9
But at the end of the day, the visuals are great, the simulations are super realistic, it lets you have fun with the universe and it all works out. At least most of the time, unless you mess things up so badly that you destroy the universe or crash the game.
Pros
Realistic simulations
Great explanations
Nice visuals
Fun to play
Tons of customization options available
Cons
User interface could be friendlier
Download Universe Sandbox 2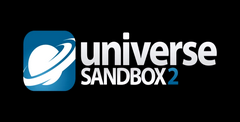 System requirements:
PC compatible
Operating systems: Windows 10/Windows 8/Windows 7/2000/Vista/WinXP
Game Reviews
Part videogame part educational simulator, Universe Sandbox 2 was the highly anticipated sequel to the low-key hit Universe Sandbox. Developed by Giant Army in 2015, this spacey sequel gives players access to the biggest game world there is: the entire universe.
Life Simulator
The core gameplay of Universe Sandbox 2 is simple. Players are given a god-like ability to alter aspects of the universe in any way they choose. Whether it's reconfiguring entire solar systems or messing around with specific planets, players have an unprecedented scope of experimentation available to them. From zooming in to our very own planet Earth to zooming out to gaze across galaxies, Universe Sandbox 2 is ideal for fans of Kerbal Space Program, Space Engine, and is basically what everyone really wanted from Spore.
Google Earth Gone Galactic
One of Universe Sandbox 2's greatest strengths is its dedication to making the game as accessible and as fun to play as possible. With many similarities to Google Earth's UI design, the game's intuitive interface makes it so that any celestial decision that players want to make is only ever a few clicks away. This combined with a clear and illustrated asset library at the bottom of the screen allows for players to quickly experiment, learn and come to understand different aspects of the universe with ease.
This accessibility even comes for those who might just want to mess around with what the universe has to offer. With a great understanding of their own player base, Giant Army includes a 'launch' mechanic which allows you to aim and direct any celestial body at wherever your cursor is pointing. This leads to some fantastic displays of planets crashing into one another, allowing the game to draw new players in, even if they don't initially have much interest in space.
The content is basically endless on its own, but the game also allows players to import custom assets and scenarios for hundreds of hours of galactic tinkering that will definitely satiate even the hungriest of space enthusiasts.
The Beauty Of The Universe
What Universe Sandbox 2 ultimately delivers is a beautiful experience detailing the wonders of the universe. Even casual fans of space and science can appreciate the visual display on offer. Whether players wish to track the orbits of our planetary neighbours, or simply want to slam moons into one another, Universe Sandbox 2 gives players a blank check when it comes to being in charge of all life in existence.
The visuals aren't anything to go nuts for, but they are certainly detailed and serviceable to a degree that they don't distract from the very interesting simulations the game has to offer. Paired with the game's subtle and relaxing soundtrack, this game is as much of a therapy session as it is an educational tool.
7
Universe Sandbox 2 is a fantastic game that might not be for everyone, but it does its absolute best in making its presentation and gameplay as accessible as possible. It's a valiant effort, and it's one that for the most part succeeds in having a tremendous amount of appeal, especially for an educational game.
PROS:
Realistic, science-based simulations of life in the universe
Incredibly accessible, easy and fun to use
Great UI and presentation for newcomers
CONS:
Visuals could be a bit more impressive
No narrative gameplay means players need to make their own fun
Similar Games
Viewing games 1 to 8