World Series Baseball 2K3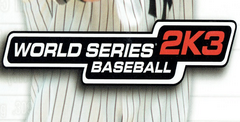 Click the "Install Game" button to initiate the file download and get compact download launcher. Locate the executable file in your local folder and begin the launcher to install your desired game.
Look at that sweet Astros jersey (bottom left) now thats cool. In addition to the old-time duds, you can play against 25 of Cooperstowns best (Jackson, Banks, etc.). Other tweaks include a deeper Franchise mode (with fantasy draft), more animation, and the option to create up to 25 custom players. On paper, this May release sounds great, but weve been burned before. Hopefully Sega wont disappoint this time.
Download World Series Baseball 2K3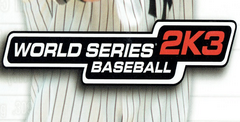 System requirements:
PC compatible
Operating systems: Windows 10/Windows 8/Windows 7/2000/Vista/WinXP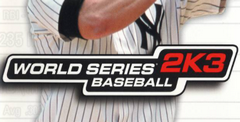 System requirements:
PC compatible
Operating systems: Windows 10/Windows 8/Windows 7/2000/Vista/WinXP
Game Reviews
After a stellar showing last year with the generically titled World Series Baseball, Sega Sports has made a few tweaks and improvements that push WSB 2K3 into a class all by itself. Being an Xbox exclusive last year allowed the developer the freedom to create a game not limited by hardware constraints or suffer from 'port-itis'?. Thankfully, even though WSB 2K3 will see release on the PS 2 this season, the Xbox version is beautiful as ever.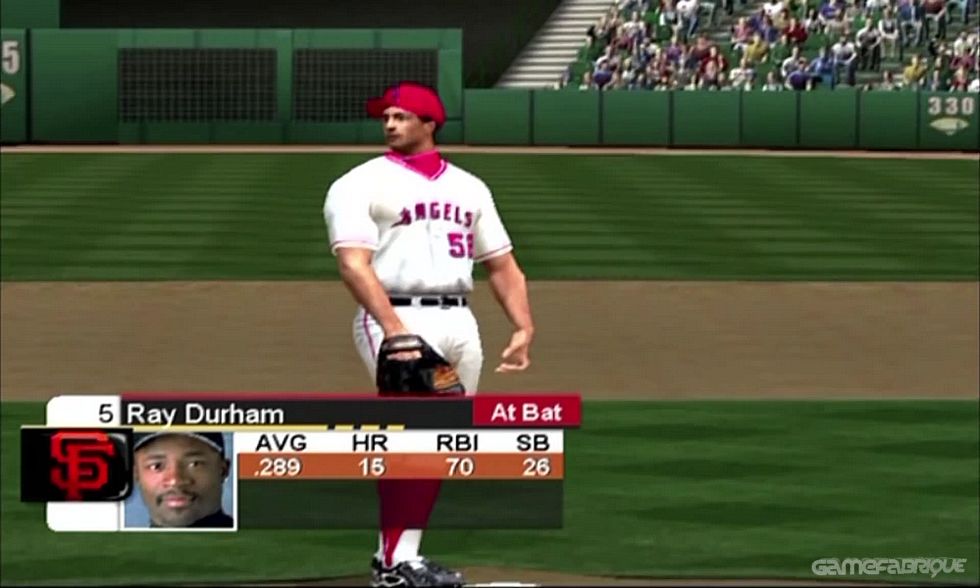 Baseball purists are famous for touting baseball as a game of details. When comparing WSB 2K3 to its predecessor (or any other game on the market for that matter), the added details are really what pushes this game above and beyond. A perfect example of the details is bullpen management. Last year, WSB did not require any warming up of relief pitchers and for the life of me, I can't figure out why most games ignore this vital part of baseball. Thankfully, WSB 2K3 now requires virtual managers to warm pitchers up to be effective. Other small details added this year are the ability to dive, climb the walls and steal homeruns, power swing/contact swing, and improved infield speed making double plays a bit more possible. All of these minor details build on a solid platform leaving on-line play the only neglected detail this year.
The game still features a cursor-based batting system. Some people love it, some people hate it. I personally fall in the middle. If it is done correctly, like WSB, it adds to the realism of the game. If done poorly, batting becomes an exercise in frustration leading to multiple thrown controller episodes. It is a very difficult balance to strike, making the game feel realistic, yet still accessible and WSB does a good job walking the line. One great addition to the batting interface is the explanation of why you did not hit a particular pitch. How many times have you yelled at your TV because you swung and missed a pitch you thought you should have hit? Not to worry because now you are told why you missed the pitch. Very cool.
If you are a fan of stats and management, the great franchise mode is back and as good as ever. Everything from hiring your coaching staff to nurturing players through the minor league system is ready and waiting. The interface can be a bit tricky in the beginning but once you get a handle on all of the options, things become a bit clearer. Suffice it to say, there is plenty of baseball geekdom to keep even the geekiest of baseball geek busy for a long time.
Overall, WSB 2K3 is a great game that builds on a great franchise. The improvements, while small, add up to the total package. If you have last years version, I would be hard pressed to recommend you drop another $50 on this years version unless you are a diehard baseball junkie but if you skipped last year, I would recommend this game whole heartedly. If they only had Live support, this game would be a no brainer for anyone.
People say:
8
This year's market for baseball simulators is blowing up like Cinergi Field. With no less than five digital representations of the national pastime (not including Midway's flaming-ball-a-thon, MLB Slugfest) due to hit various consoles this season, it's gonna be a tough fight. World Series Baseball stands out thanks to a flawless interface that perfectly mimics ESPN Sportscenteds graphic style and an incredibly realistic 3D game engine. Visually, it's a stunner, but one nagging gameplay choice keeps me from completely embracing the game. It's that damn batting cursor. It may be a matter of taste to some, but playing with a cursor seems to defeat the purpose of learning what the pitches look like and how to interpret their various subtle motions, something some poor programmer must have spent months fine-tuning. Playing against another human being turns the pitcher-batter interface into a minigame of hide-and-go-seek. WSB also suffers from some bad defensive A.I. and hard-to-see indicators that make fielding tough. But if you are a hardcore baseball nerd (is there any other kind?), then you'll appreciate the deep Franchise mode, with its real-world Minor League players, complex but easy-to-use budgetary system, and advanced coaching controls. Overall, baseball fans who want to simulate a season have a lot to noodle with, and a pretty accurate approximation of the game we call stick.
8
WSB 2K3's lifelike player models, fluid animations, and countless customization options help it stand out among this year's crop of baseball games. It's a solid update to last year's model, and you'll have no problem with its easy-to-use and informative pitcher/batter interface. Tossing fastballs feels great, and knockin' them out of the park is even better. Fielding isn't quite as smooth, as players react slowly and the computer doesn't always put you in control of the best fielder to make the play. Also, the sedate crowd barely responds to spectacular plays, and the commentary isn't very insightful. It's not perfect, but Xbox owners can't go wrong with WSB 2K3 this spring.
8
With the ESPN-licensed presentation bringing together great pitching, solid hitting, and wonderful (although not always accurate) player models, World Series Baseball 2K3 is easy for any casual baseball fan to get into. The controls are intuitive, and the pitcher/batter screen is packed with useful info. Defensively, though, the computer occasionally takes poor routes to the ball and auto-selects the wrong player, leaving you to compensate manually. I also wish the announcers had more to say, but hearing the Baseball Tonight theme certainly helps. In the crowded baseball genre, Sega delivers an impressive pick-up-and-play package worth checking out.
Playstation 2 Screenshots