World Series Baseball 2K3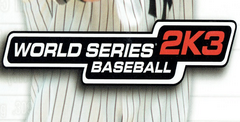 a game by
Sega
Platform:

XBox

Editor Rating:

7

/

10

, based on

2

reviews
Rate this game:
Look at that sweet Astros jersey (bottom left) now thats cool. In addition to the old-time duds, you can play against 25 of Cooperstowns best (Jackson, Banks, etc.). Other tweaks include a deeper Franchise mode (with fantasy draft), more animation, and the option to create up to 25 custom players. On paper, this May release sounds great, but weve been burned before. Hopefully Sega wont disappoint this time.
Download World Series Baseball 2K3
Game Reviews
After a stellar showing last year with the generically titled World Series Baseball, Sega Sports has made a few tweaks and improvements that push WSB 2K3 into a class all by itself. Being an Xbox exclusive last year allowed the developer the freedom to create a game not limited by hardware constraints or suffer from 'port-itis'?. Thankfully, even though WSB 2K3 will see release on the PS 2 this season, the Xbox version is beautiful as ever.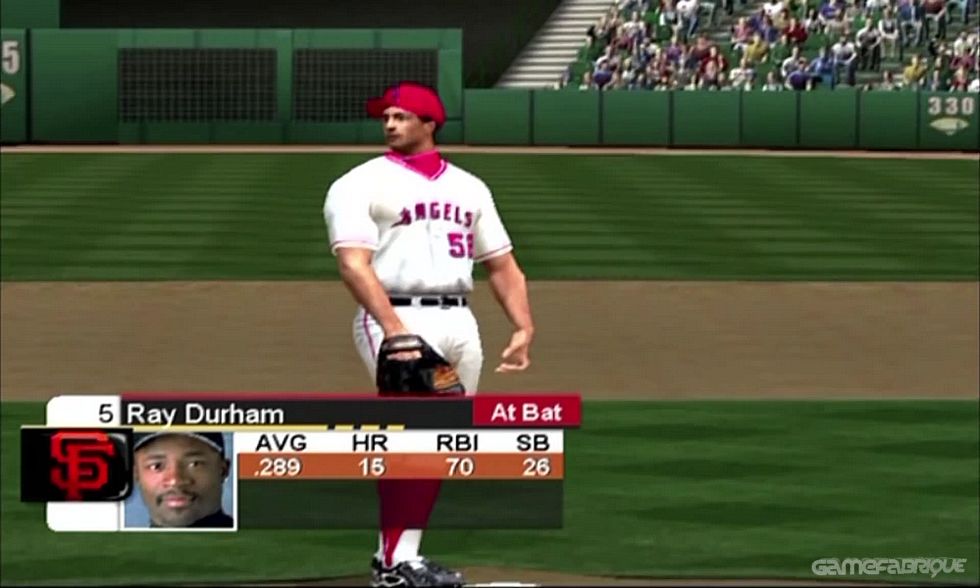 Baseball purists are famous for touting baseball as a game of details. When comparing WSB 2K3 to its predecessor (or any other game on the market for that matter), the added details are really what pushes this game above and beyond. A perfect example of the details is bullpen management. Last year, WSB did not require any warming up of relief pitchers and for the life of me, I can't figure out why most games ignore this vital part of baseball. Thankfully, WSB 2K3 now requires virtual managers to warm pitchers up to be effective. Other small details added this year are the ability to dive, climb the walls and steal homeruns, power swing/contact swing, and improved infield speed making double plays a bit more possible. All of these minor details build on a solid platform leaving on-line play the only neglected detail this year.
The game still features a cursor-based batting system. Some people love it, some people hate it. I personally fall in the middle. If it is done correctly, like WSB, it adds to the realism of the game. If done poorly, batting becomes an exercise in frustration leading to multiple thrown controller episodes. It is a very difficult balance to strike, making the game feel realistic, yet still accessible and WSB does a good job walking the line. One great addition to the batting interface is the explanation of why you did not hit a particular pitch. How many times have you yelled at your TV because you swung and missed a pitch you thought you should have hit? Not to worry because now you are told why you missed the pitch. Very cool.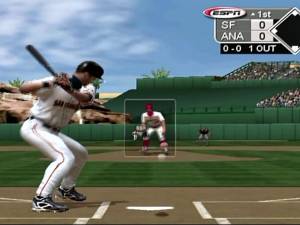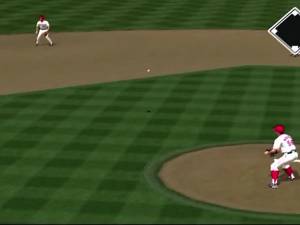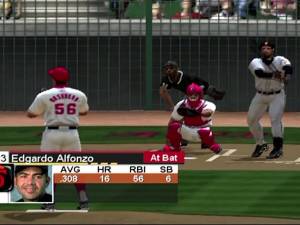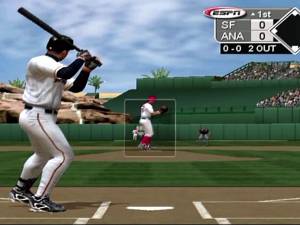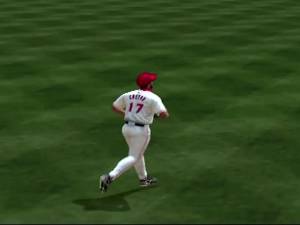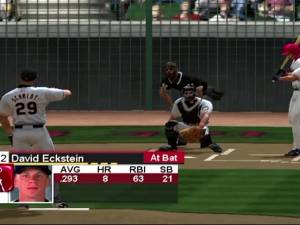 If you are a fan of stats and management, the great franchise mode is back and as good as ever. Everything from hiring your coaching staff to nurturing players through the minor league system is ready and waiting. The interface can be a bit tricky in the beginning but once you get a handle on all of the options, things become a bit clearer. Suffice it to say, there is plenty of baseball geekdom to keep even the geekiest of baseball geek busy for a long time.
Overall, WSB 2K3 is a great game that builds on a great franchise. The improvements, while small, add up to the total package. If you have last years version, I would be hard pressed to recommend you drop another $50 on this years version unless you are a diehard baseball junkie but if you skipped last year, I would recommend this game whole heartedly. If they only had Live support, this game would be a no brainer for anyone.