Blue Sky Productions Games
Viewing games 1 to 10 (of 10 games)



See also:
Tarzan

Underneath Tarzan's level design and beautifully rendered graphics lies a straightforward--and sometimes fun--action...

ECCO - The Tides of Time

Travel through the time along with Ecco the dolphin, in the only game that could call itself a "dolphin simulator".


See also:
Predator 2

Predator 2 is based on the 1990 movie starring Danny Glover, you play the role of Lieutenant Michael P. Harrigan as...
ShadowRun is a futuristic cyberpunk RPG set in the 2050s world of the ShadowRun pencil-and-paper role-playing game world from FASA.

See also:
Bubsy 2

Bubsy II is a 2D Platformer game, developed and published by Accolade, which was released in 1994.
Play either the Road Runner OR Wile E. Coyote in this unique side-scroller that is just like an interactive Saturday morning cartoon.

See also:
Ballz 3D

Do you have Ballz? Well, you will need them in this knock down, drag out game of blood and brawling action.

Blaster Master 2

This is an action platform game. You control S.O.P.H.I.A. that can roll, jump, and fire two different kinds of...
VectorMan is back, and the robot sludge barge pilot is more awesome than ever! New morphs, power-ups, and special weapons equip VectorMan to battle with Earth's most prolific enemy... mutant insects! Change into the shape of mutant insects with the special Assimilation Morph. Blast enemies with VectorMan's deadly Laser Cannon, Pulse Beam, Fire Ball and Super Shot! Experience fluid, real-time "Vector-Piece" animation, pulsating sounds and vibrant graphics through 25 levels of gameplay!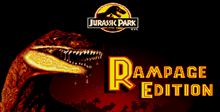 Jurassic Park Rampage Edition is a 3rd person side-scrolling shooter. You will be battling against velociraptors, raptors, pterodactyls, triceratops, a T-Rex and those really some carnivore dinosaurs.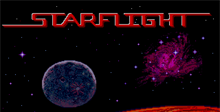 Starflight is a space exploration game. Once out into space, the standard interface allows access to different crew members and navigation. The entire galaxy is unknown and it's up to the player to travel to distant planets to explore and land on t..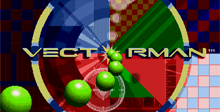 By the year 2049, Earth has been turned into a toxic waste dump! Humankind has fled into space leaving behind an army of mechanized "Orbots" to clean up the mess! But when the Orbot leader, WarHead, goes haywire and starts a robot revolt, only a lo..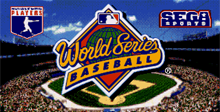 Real Major League Baseball! All 28 Major League teams in the new six Division alignment. All 700 players, including your favorite stars! Many off-season free agent moves and trades are included. Sports Talk - new, improved play-by-play commentary. ..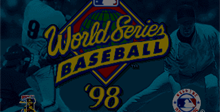 Put yourself into the middle of the pennant race with World Series Baseball 98.