3-D Ultra Pinball: Creep Night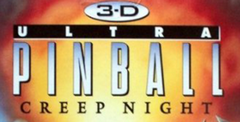 Click the "Install Game" button to initiate the file download and get compact download launcher. Locate the executable file in your local folder and begin the launcher to install your desired game.
a game by
Sierra
Genre:
Board Games
Platform:
PC
Editor Rating:

7

/

10

, based on

1

review
User Rating:

7.5

/

10

-

13

votes
Rate this game:
See also:
Pinball Games, Arcade Games
Overview
3-D Ultra Pinball: Creep Night is the second offering in the second series of Windows pinball games released by Sierra. A few years ago Sierra produced Take a Break Pinball, a largely unsuccessful (and uninspired) product that included a set of pinball tables whose graphic backgrounds directly derived from other Sierra games. In 1995 Sierra began the current series with the highly-successful release of the original 3-D Ultra Pinball, and the graphics background was still based on an existing Sierra game -- Outpost -- but the graphics, sound, and gameplay were vastly improved. Finally, right before last Halloween Sierra released Creep Night, making still further improvements to the game and including original table backgrounds not directly connected to any other Sierra product. There is no doubt that this last game represents the best pinball Sierra has ever produced, and indeed Creep Night is among the best computer pinball games available today.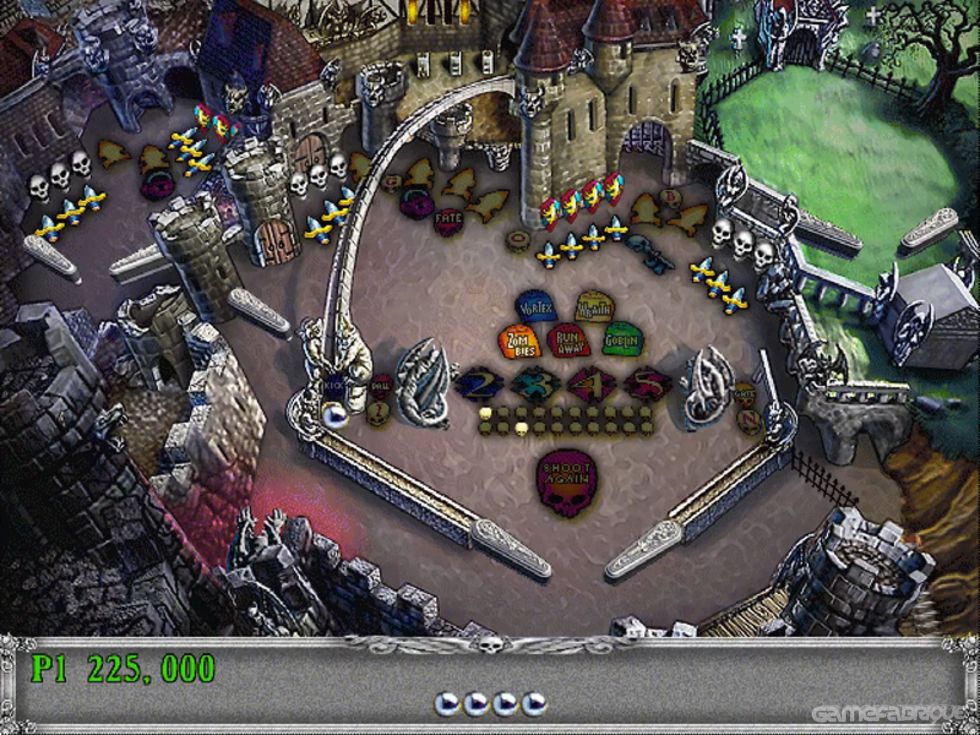 In the last few years there has been an overwhelming flood of pinball games released for the PC, but Sierra has now taken a different tack than the other producers. Sierra has avoided the usual patterns of (1) a stationary table that only takes up part of the screen (because its height is a lot taller than its width) or (2) a vertically-scrolling table where the player can never view the entire table at one time. Rather, they have chosen full-screen tables that each really incorporates about three pinball challenges nestled side-by-side. Rather than having the only things that move or make noise on a pinball table being the ball and the flippers, Creep Night incorporates a truly dizzying array of animations, moving objects and sound effects. Rather than having each table be a totally disconnected playing experience, this game allows you to play all the tables at once, moving at certain key points from table to table. The result is the busiest computer screen you could possibly imagine with the pinball table having virtually no "dead space" where nothing happens. Players of the game thus experience the most intense, frenzied and zany pinball game imaginable.
The plot, which is almost incidental to the game, involves the centennial opening of a vortex to an underground world inhabited by ghosts, gremlins and gargoyles. Your mission is to send the creatures packing and conquer the challenges posed in three tables, depicting the castle courtyard, the mad scientist's laboratory and the dungeon catacombs. If you accomplish this, a bonus table appears and you face the Goblin King in what is aptly described as a "ghoulish grand finale."
Gameplay
As with most pinball games, the controls are quite intuitive for moving the flippers and plunger and for nudging the ball on the table. However, unlike most pinball games, Creep Night allows for joystick/gamepad support as well as keyboard support, and this indeed proves to be very handy. For example, using the Microsoft SideWinder Gamepad -- as I did -- makes the flipper action much more natural than with the keyboard. The play itself requires more awareness of everything going on, beyond simply tracking the ball, than do most computer pinball games. The only drawback in the gameplay is that, when a player triggers a complex animation, there is a small pause in the action even on very fast computers.
Graphics/Audio
The graphics in this game are excellent -- much more detailed, textured and vibrant than in most pinball games. The moving characters that serve as targets are consistently done in a whimsical cartoon format, adding to the overarching tone of fun rather than fright.
The audio in the game -- both the music and the sound effects -- is raucous, addictive and wacky. One can easily adjust the volume of the background tunes, noises and voices through a well-designed control panel. One could honestly say that without a sound card, the game would be relatively lifeless.
System Requirements
Windows: 486-33 CPU, 8 MB RAM, 2 MB hard disk space, 2X CD-ROM drive, Windows-compatible sound card with DAC, SVGA video card and monitor capable of displaying 256 colors in 640-by-480 pixel resolution, and Windows 95 or Windows 3.1 (separate drivers are included for each of these operating systems)
Documentation
The included printed manual is about the sketchiest I have encountered, providing instructions only on how to install the game and how to get technical support. This deficiency, which is becoming all too typical in today's games, is more than compensated for by a superb online manual incorporated into the game. Instead of just creating a bunch of help screens filled with text, Sierra has gone to some length to make this manual a fun place to browse. The narrated guided tour is a particular delight.
Bottom Line
It should be clear at this point that playing this game is a real thrill, and even those who do not generally get hooked on pinball will love its playful sense of fun. However, for those traditional pinball aficionados who want to play only classic pinball -- the kind that resembles closely the real arcade machines -- this is not the best choice: LittleWing's Crystal Caliburn and Cinematronics' Full Tilt Pinball still set the standard in this regard, and have much more responsive ball movement and more realistic physics embedded than does Creep Night. Classic pinball, though, just does not provide the kind of boisterous intensity that Sierra has thankfully unleashed on the computer gaming community.
Download 3-D Ultra Pinball: Creep Night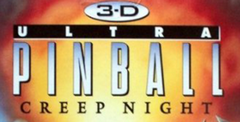 System requirements:
PC compatible
Operating systems: Windows 10/Windows 8/Windows 7/2000/Vista/WinXP