Demon's Souls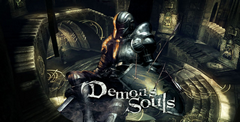 Download Demon's Souls and face the brutal challenge that started it all! Explore a dark, unforgiving world, battle terrifying creatures, and conquer the ultimate action RPG. Prepare to die, and rise again – play now!
Demon's Souls is a challenging third-person action game, putting players in a creepy world filled with intimidating enemy creatures. Playing as an unnamed hero sent to rid a fantasy kingdom of never-ending darkness, you'll struggle to survive among the wealth of hazards and dangers. Each battle won feels like a major victory, as dying is commonplace and should be expected. While the incredibly tough difficulty might be too frustrating for some players, those who are persistent should find the game to be supremely satisfying. Despite the level of difficulty and occasionally clunky controls, Demon's Souls provides players with an evocative journey through a world unlike any other.
Main Game Features
Challenging third-person combat
Over 15 giant bosses
Customizable characters, gear, and stats
Story
Demon's Souls takes place in the fantasy kingdom of Boletaria, where you play as a brave adventurer attempting to rid the world of an evil, all-consuming fog. Conjured up by ancient magic, the fog has overtaken Boletaria, unleashing blood-thirsty demons across the land. While there's a significant amount of lore and world-building in Demon's Souls, you might not notice it when you play the game for the first time. Apart from some brief dialogue sections and vague cutscenes, the story in Demon's Souls requires a significant amount of thinking to piece together. However, that doesn't stop the game's levels and world from being incredibly atmospheric, as they are ripe with elements of environmental storytelling. As you travel through the grimy and often disgusting world, you'll absorb hints and clues about your surroundings, but that's pretty much it. As far as the main plot is concerned, your primary goal is to kill everything in sight.
Gameplay
At the start of Demon's Souls, you'll create a customized character and choose their class, which affects your core stats like strength, dexterity, and luck. Stepping into the brutal world of Boletaria, you'll have to figure things out for yourself. Danger lurks around every corner, including horrifying enemies, various traps, and giant pitfalls. There are five main areas to explore, connected by a hub world known as the Nexus. In order to restore peace to Boletaria, you'll have to traverse each area and defeat the soul-sucking boss demons that reside there. Boss fights are incredibly difficult and often require dozens of attempts, but the satisfaction you get from finally slaying a major foe is immense.
As you defeat enemies and explore Boletaria, you'll collect experience points in the form of souls. Souls can also be used to purchase new weapons and armor, so it's best to stock up on as many as possible. Unfortunately, if you die during combat, you'll lose all of your souls and have to restart the level. If you can reach your point-of-death before dying again, you'll save your lost souls, but failing to do so will see them vanish forever.
Depending on how you choose to level up your character and what gear you unlock, there are a variety of combat styles to try. Some players may enjoy rushing into battle with a hefty sword, while others might prefer the use of magic. Either way, there are enough options in combat to satisfy most preferences.
8.5
Make no mistake about it, Demon's Souls is one of the toughest games ever made. However, the consistently interesting world-design and awesome bosses make it a hard game to put down. By inventing its own brand of challenging gameplay that calls back to the era of classic action games, Demon's Souls manages to produce an experience that's equally infuriating and intoxicating. There's no victory more invigorating than the one you feel when you defeat a boss in Demon's Souls, and that's worth celebrating. Assuming you have the patience to deal with its more frustrating and vague mechanics, Demon's Souls is an action game worth attempting.
Pros
Grotesque and inventive bosses
Good selection of weapons and gear
Rich atmosphere and environmental storytelling
Cons
Very frustrating at times
Cheap deaths and boss attacks
The plot is too vague
Download Demon's Souls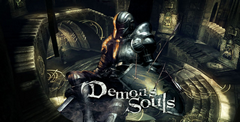 System requirements:
PC compatible
Operating systems: Windows 10/Windows 8/Windows 7/2000/Vista/WinXP
Playstation 3 Screenshots
See Also
Viewing games 1 to 11