Dungeons & Dragons: Eye of the Beholder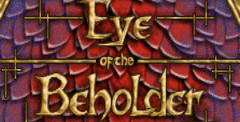 Click the "Install Game" button to initiate the file download and get compact download launcher. Locate the executable file in your local folder and begin the launcher to install your desired game.
Evil is infecting the town of Waterdeep and it's up to your party of adventurers to go into the sewers, defeat the unspeakable evil, and bring peace back to the townsfolk. And that's about where the excitement ends since Dungeons & Dragons: Eye of the Beholder for the Game Boy Advance is a virtually unplayable RPG.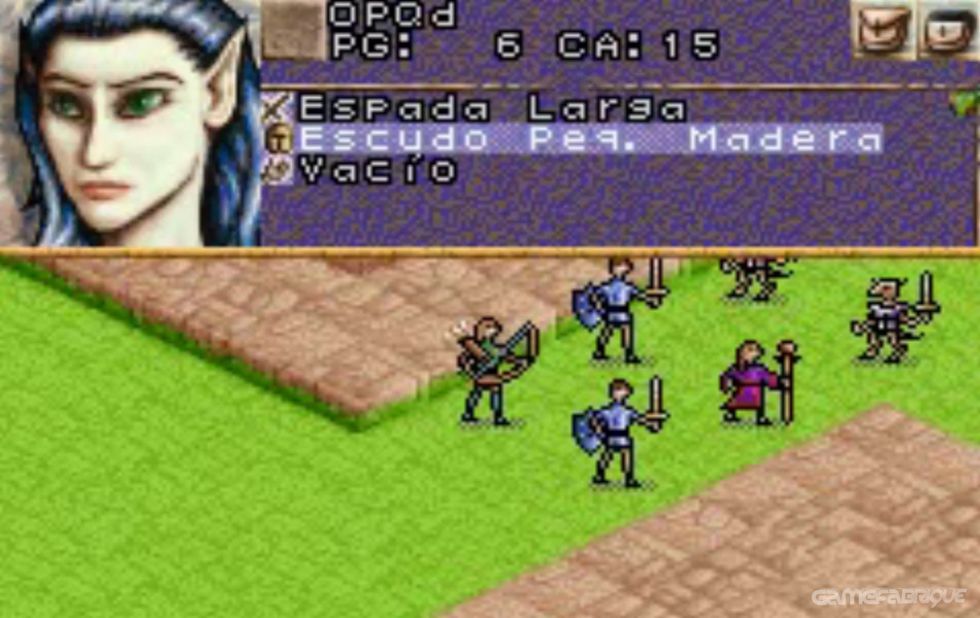 This isn't a game that you can readily pick up and play unless you've played D&D or other turn-based RPG's before. You start by creating your party of four adventurers from either a set of ready-made characters or you can roll and create your own, including many types of beings and several different classes. Once you have the party set up it's off to the sewers for you and that'll likely be the last time you ever see the light of day. You get to move through the sewers in a first-person perspective that's relatively straightforward.
That's where the control simplicity ends. In order to perform any actions you have to wade through a whole heap of menus. The menus allow you to check character status, equip yourself, cast spells, and do any other available actions at the time. Not long into the game you'll encounter your first party of enemies who outnumber you (and there is no way around them either). Enter luck, because that's what you'll need to survive. Every action in the game is based off a dice roll that you never see.
If you happen to roll well you may hit an enemy but more often than not you'll miss whereas the enemy tends to smack you down. In addition sometimes certain characters get to automatically attack out of turn. On the off chance you walk away with at least one character still standing you can be assured that your next encounter will have you even more outnumbered and outclassed than before. In other words, you aren't going to get very far in this game unless you have exceptional luck rolling virtual dice.
The graphics and sounds are below par for a GBA game except for the cut scenes. Granted, this game is simulating a board game of sorts so many of the graphics are iconic and the choppy animations are due to moving between spaces. There aren't many sounds at all except for some swords clashing and grunts from getting hurt. Of course you don't play a game like this for eye or ear candy.
Bottom line here is this is a game for the hard core RPG gamer although given that so much luck (and possible frustration) is involved at the beginning, you'd probably have more fun actually running around your local sewer. Or you could play D&D as it was meant to be played: with live friends, dice, pen, and paper.
Download Dungeons & Dragons: Eye of the Beholder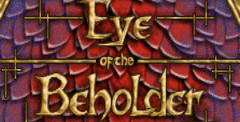 System requirements:
PC compatible
Operating systems: Windows 10/Windows 8/Windows 7/2000/Vista/WinXP