Final Fantasy XV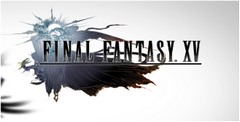 Click the "Install Game" button to initiate the free file download and get compact download launcher. Locate the executable file in your local folder and begin the launcher to install your desired game.
I know that a lot of people like to hate on Final Fantasy XV, but I like this game. I will start by saying that I feel the best way to describe this game is that it is a great, but flawed game. It does many, many things right, but there are just a few things about it that stop it from being one of the best Final Fantasy games of all time in my opinion.
I Am Noctis
The main character of the game is called Noctis and he is the boy who needs to be king! He is the heir to the throne of Lucis which protects this very special crystal. The capital is attacked, the crystal is stolen and Noctis and his friends, Ignis, Prompto and Gladiolus. I really like the dynamic between the four friends and for me, this is the major highlight of the game.
The overall story arc does have many twists and turns, along with a fantastic ending. However, it is the chatter between the boys and the bond that they have which really did it for me. The story though is over way too quickly! You well and truly get the impression that they cut some stuff here to later sell you as DLC!
Action Packed!
The gameplay is going to be something you either love or hate in Final Fantasy XV. This is not like your classic Final Fantasy games and features a far more dynamic kind of battle system. It is very fast-paced and you have a lot of options at your disposal in battle. You have a magic crafting system which is fun and in all, I really do appreciate how open the combat is. On the flip side of this, combat is something that does take a while to really understand.
Explore The World.
There is a very large open world in this game and it looks fantastic! I really like how there are not just plenty of missions, but also lots of side missions as well. If you do all of the side content then this is a game that is going to keep you very busy indeed! The open-world looks awesome and is very diverse, but there are a few too many empty areas for my liking and as someone who likes to explore, I wish the world was just a tad more "filled"
Speaking of exploring, Final Fantasy XV may change a lot of things up, but there are still dungeons here and they are awesome. Seriously this game deserves far more praise for the way it handles dungeons. These are designed very well and they are just a blast to explore and get through, not to mention the stuff you usually get is great!
I really do enjoy Final Fantasy XV. The story while not super long was well told and had characters that I really liked. The combat was fast, exciting and a lot of fun even with the learning curve! Give this one a try, just know that it does start off a little slow, but after a couple of hours, it will really have its hooks in you.
Final Score: 8.5/10
Pros:
The game looks like a million bucks
The characters have a great relationship
I actually liked the story
The combat is fast and exciting
Some of the best dungeons I have explored
Cons:
The game does take a while to get going
The main story feels a little short
Download Final Fantasy XV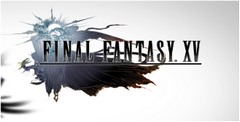 System requirements:
PC compatible
Operating systems: Windows 10/Windows 8/Windows 7/2000/Vista/WinXP
Game Reviews
Let's be realistic here: At this point, we're not exactly holding our breath for Final Fantasy XV. That's not to say we aren't anticipating it at all it's just that, going on eight years since the game was officially announced, our lungs have only so much capacity.
One generational switch and a name change later, what started as part of a trio of Final Fantasy XIII games will now take the spotlight as the next major chapter of one of gaming's most beloved RPG franchises. That's a lot to live up to and more than a little cause for concern, given how long the game has been in development and how little we've actually seen of it.
Still, it's just impossible not to be excited. After years of FFXIII sequels and attempts to recapture the FFXI fanbase, we're hungry for something new and different. While some may not be down with his unique style, the flair director Tetsuya Nomura brings to any project means Final Fantasy XV certainly won't be dull. If anyone at Square Enix can bring some fresh gameplay ideas to the franchise, it's Nomura and in an era where Western RPGs have become such a dominant force in the genre, Final Fantasy needs to be anything but safe.
Similar Games
Viewing games 1 to 7