Heroes of the Pacific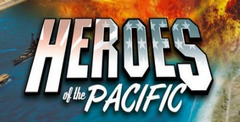 Click the "Install Game" button to initiate the file download and get compact download launcher. Locate the executable file in your local folder and begin the launcher to install your desired game.
Flight Sims Can be divvied up into two main categories: those that come supplied with a phone book-sized manual and require you to come supplied with an even larger beard, and those like Heroes Of The Pacific.
Put it this way. A typical level in Heroes might have you shooting down 50 Japanese bombers, blowing open the gates of a POW camp and clearing a field of anti-shipping mines the only way you know how - by strafing the ever-loving crap out of them. What you won't be doing is spending five hours cruising 30,000ft over Jizzlobistan in order to bomb an underground bunker eight miles away, then flying for another five hours to get back to your airbase. Indeed, so overpowering is Heroes' arcadey flavour that you don't even have to worry about landing your bird. In the few missions which do require you tolouch down on the tarmac, you simply head through a couple of floaty ring waypoints and the rest is done for you. Put simply, the emphasis has been taken off realism and placed on something we like a lot more: fun.
Big Fun
For instance, the game has loads of close range dogfights - these are great fun. There are dive-bombing runs against Japanese carriers - yet more diverting japery. Strafing lines of enemy jeeps and landing craft - something that's guaranteed to put a wide, wide smile on the average gamer's face. We could go on and on and list all the other fun things about a World War II flying game, but we won't. Chances are you can guess what they are anyway; and chances are they're in Heroes Of The Pacific somewhere. Unsurprisingly, it's as easy to play as one of those pianos where the keys light up (we weren't musically gifted in the Kieldsen household). There's a choice between two control modes - Arcade and Professional -but the differences are small and unless you're on the wrestling fan-side of stupid, neither should present any difficulties. You'll be performing barrel \ rolls and loop the loops like a pro in no time.
While the controls aren't particularly challenging, the game itself certainly is. Even on the second easiest difficulty setting (there are four in all), we often found ourselves in the kind of situation in which hair is ripped out, teeth are gnashed and cats are kicked. You don't get shot down much, and instead missions are often failed because of slightly annoying things (allies biting the dust, vital buildings being destroyed, enemies escaping over an invisible line etc). While these might sound fair enough on paper, it often feels like the game isn't giving you enough leeway. Hence the tendency for feline abuse.
Poor Kitty
Some might not find this a bad thing (the difficulty level, not the cat-kicking), and if you're persistent you'll eventually find yourself rewarded with upgrade points (see 'Pimp My Plane' above), not to mention access various historical missions and extra flyable aircraft Yay!
There are tons of missions to plough through (each filled with optional objectives) and the pleasing variety of action (dogfights, ground attacks, torpedo runs) keeps you interested throughout. So to sum up, Heroes Of The Pacific is big, it's not really clever, but you'll have a blast playing it all the same.
Download Heroes of the Pacific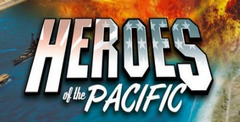 System requirements:
PC compatible
Operating systems: Windows 10/Windows 8/Windows 7/2000/Vista/WinXP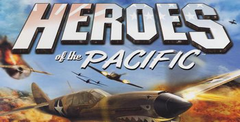 System requirements:
PC compatible
Operating systems: Windows 10/Windows 8/Windows 7/2000/Vista/WinXP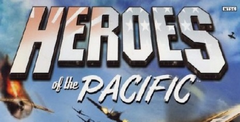 System requirements:
PC compatible
Operating systems: Windows 10/Windows 8/Windows 7/2000/Vista/WinXP
Playstation 2 Screenshots
Similar Games
Viewing games 1 to 10