James Bond 007 Nightfire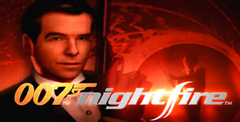 From a zero-gravity space station to deep beneath the South Pacific, NightFire runs the gamut in its 10 levels. Similar to Agent Under Fire, clever spy gadgets, stealth sniping and car chases are the cornerstones of this Bond experience. The story and most characters are original, but Zoe Nightshade and a few others from Agent are back once again. In addition, Eurocom (the game's developer) has taken pains to make the animation --particularly the stealthy movements--more lifelike and believable.
Download James Bond 007 Nightfire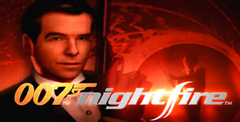 System requirements:
PC compatible
Operating systems: Windows 10/Windows 8/Windows 7/2000/Vista/WinXP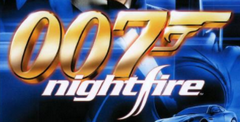 System requirements:
PC compatible
Operating systems: Windows 10/Windows 8/Windows 7/2000/Vista/WinXP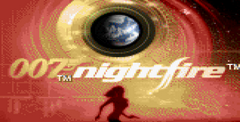 System requirements:
PC compatible
Operating systems: Windows 10/Windows 8/Windows 7/2000/Vista/WinXP
Game Reviews
Scope the scantily clad temptresses, dry martinis, car chases and ingenious spy gadgetry--James Bond is back. EA follows up the success of last year's Agent Under Fire with an all-new adventure to coincide with the launch of the latest 007 flick, Die Another Day. The simultaneous releases aren't directly related, though, as NightFire is a completely new production, not a movie tie-in. "With an original game, you're able to craft your story around interesting game experiences instead of a script that was written with only the silver screen in mind," explains producer joel Wade. "This allows us to create fantastic game experiences without being restricted to the exact fiction of the movie, and to let the story and game design play off each other."
Even though NightFire's not based on a movie, the stylin' production values of the blockbusters remain intact. For example, the game opens with a breakneck shooting level in which you're sniping cars from a helicopter. Just like in the films, that over-the-top action scene segues into a traditional credits sequence, complete with sultry, undulating vixens and that unforgettable Bond music. After that, the pace never lets up as Bond explores over 10 exotic locales to uncover the diabolical plans of master-mind Rafael Drake.
You'll soon discover that international intrigue involves more than just first-person shooting. Missions run the gamut between shooting, stealth, driving, flying and underwater combat. Unlike in some games (cough Dead to Rights), these additional gameplay modes aren't mere afterthoughts--they're packed with depth. In fact, the driving bits (in Bond's oh-so-sexy Aston Martin V-12 Vanquish) use the amazing Need For Speed: Hot Pursuit 2 engine to offer serious thrills.
The GoldenEye-inspired shooter levels remain the central gameplay draw, but how you tackle these stages is largely up to you. "Action fans can attack the majority of the levels with guns blazing, and we've provided a huge arsenal for them," says Wade. "However, the players who think like Bond -- using their wits instead of their guns--will score the highest." Solving missions and giving goons the slip requires complete mastery of Q's spy gadgets.
Of course, a Bond game just wouldn't be the same without a stellar multiplayer experience. NightFire's unfriendly firefights offer a ton of options, memorable characters and locations ripped from classic Bond films. It's a fast, solid good time that should keep you and your buds glued to the couch for days. While there wasn't time to include online play, Wade hints that Bond's next outing (probably in 2003) might make that jump.
Playstation 2 Screenshots
Similar Games
Viewing games 1 to 12