Last Action Hero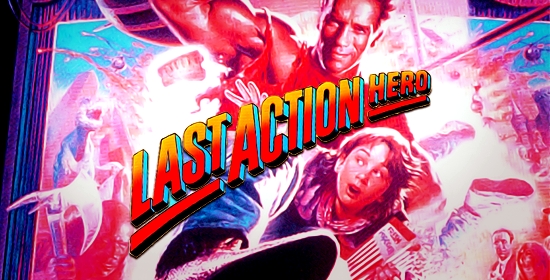 How the mighty have fallen. Not only did Arnold Schwarzenegger star in one of the summer's biggest movie flops, but now his name's plastered all over this mediocre game. Poor Ah-nold's gone from Terminator to Terminated.
ProTip: Beat bat-swingers by jumping right into them and punching them as they retreat.
Since you probably missed the movie, here's the plot: A fictional movie hero fights in a movie world, then a magic ticket enables him to fight in the real world. Unlike other high-intensity action games, the feeble fighter here is a Least Action Hero. He plods along, punching and kicking, getting beaten up by everyone he meets. He drives too, but the graphics, sounds and control are all disappointing. The lack of options gives the whole affair a feeling of rushed desperation. It's a Last Action Zero.
Use your kick to stave off knife-wielding thugs.
Download Last Action Hero
Game Reviews
You are Jack Slater, a one-man-army direct from the movies. Because of a strange Magic Ticket, you are freed from the boundaries of the movie world. Unfortunately, so are some of your worst enemies. That's the premise behind Last Action Hero. This portable adventure is just like its big brother on the Genesis. Fight through scenes from the movie, like the ravaged school. Like the name suggests, there is a lot of action. You have special moves in which to deal with your foes.
If you liked the movie, Last Action Hero is sure to turn your head. Its graphics are top-notch, and the action just won't quit. Last Action Hero should satisfy anyone's thirst for destruction. Besides, where else can you see a school on fire?
Grab hold of your magic Ticket and prepare to live out all the wild action you see in the movies. Play as Arnie's character right out of this summer's hot action film.
Travel through various movie titles with explosive action. Punch, kick, and maul your way through some major carnage. Drive a beat-up vehicle for a change of pace. The Last Action Hero requires a number of play techniques for each of its inventive levels.
If you liked the movie, you'll love becoming part of this fast-paced game. Last Action Hero is explosive fun!
Still steaming from the theatres, Last Action Hero is now an exciting new Sega CD game.
Using the technology that was used in making Dracula for CD, you control Jack Slater (AKA Arnie) through a slew of mind-boggling levels taken directly from the film. This game looks very cool.
Published by Sony Imagesoft and developed by Bits Studios Ltd., this video game was released in 1992.
The game is based on the same-name movie, starring Arnold Schwarzenegger and is very different for each platform. For most of them, the game play can be divided into two parts: side-scrolling fighting levels and wild car chasing on the streets. Danny Madigan is watching a sneak preview of the latest movie with Jack Slater, his favorite action movie hero, when he is mysteriously catapulted inside the screen, standing now by his favorite icon. The player controls this Jack Slater, who takes on the roles of "The Ripper", ax maniac, who is holding a school under siege, and also Benedict, a bad character who wants to use Danny' Madigan s ticket to bring terror into the real world.
Sega Genesis/Mega Drive Screenshots
NES/Famicom/Dendy Screenshots
SNES/Super Nintendo/Super Famicom Screenshots
Similar Games
Viewing games 1 to 2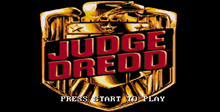 Judge Dredd - The Movie
Judge Dredd is a platform action game based on the British comic book character of the same name and the 1995 movie that tarnished that name.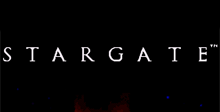 Stargate
Travel through the StarGate to a new intergalactic dimension of non-stop action, danger and adventure! Face a hostile and unknown world in over 30 incredible missions. StarGate will take you a million light years from home... but can you find your way back?