Lego Island Xtreme Stunts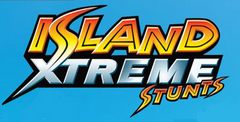 Click the "Install Game" button to initiate the file download and get compact download launcher. Locate the executable file in your local folder and begin the launcher to install your desired game.
Everyone needs a healthy dose of an adrenaline rush every now and then. What better way to achieve that than by picking up LEGO Island Xtreme Stunts and get that fix without any of the risk? Okay, maybe the game won't quite get your adrenaline pumping, but this title from Lego Interactive in 2002, while simplistic in execution, still holds up well today. As a stuntman in the Lego world, there are an endless number of stunts that you can pull off to keep yourself busy in this sequel to the LEGO Island series, though the Brickster is no longer around to interfere with the fun. While there's a lot to do on the island from racing to surfing, this game is probably best suited for younger players because of the amount of repetition involved among missions despite how much fun they may be.
Break Laws of Brick-sics
Island Xtreme Stunts is almost like a kid's version of Grand Theft Auto in terms of action, though there are, unsurprisingly, a lot of elements that are vastly different concerning violence and, well, you know.
In terms of plot, there really is no major overarching story to pay attention to, but don't let that deter you. The developers very clearly knew what they were doing and put all of that extra effort into the gameplay instead. Accordingly, as a stuntman, you are able to ride motorcycles and skateboards, smash around cars, fly airplanes, and surf the waves using a wave runner to your heart's content. Additionally, outside of these missions, you are given free reign to explore the island and complete miscellaneous challenges as you go. It is simultaneously laid back and action packed, which creates a fun atmosphere.
The gameplay mechanics are solid despite being simplistic. There are several different types of missions to complete, each with their own vehicles to use. Your only true goal in the game is to finish all the challenges the island has to offer. This is where gameplay gets rough, though. Once you've played one mission with a given type of vehicle, you have basically played them all. Though the controls are smooth for each, there's no real variation in the courses nor innovation to be found. This doesn't take away from the fun whatsoever; the missions are still fun to complete and driving each vehicle feels like it was carefully designed.
Hours of fun
It just means that you will be unlikely to spend more than a few hours playing this game before you're able to finish it entirely or grow bored of the repetition in each. I really did thoroughly enjoy getting to drive around and smash other LEGO drivers in every course, but doing that in the same fashion 10 times over without any other challenge is where I felt it this fell flat. However, the fact that this game with the tight controls and overall enjoyability was available in 2002 is impressive enough in itself.
Bottom Line
Xtreme Stunts does a lot of things right in terms of actual core gameplay, but definitely missed the mark in terms of replayability. But that comes from someone well into their twenties; for younger players, this would be the perfect balance of fun with a decent level of challenge here and there.
7
It is by no means perfect, but it is well worth picking up if you're looking for a good couple hours of mindless action, if you can still find a physical copy, that is.
Pros
Good controls/gameplay
Graphics are decent
Cons
No replay value, short
Missions are repetitive
Hard to find/expensive for old copies
Download Lego Island Xtreme Stunts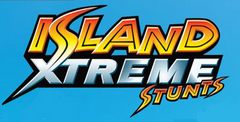 System requirements:
PC compatible
Operating systems: Windows 10/Windows 8/Windows 7/2000/Vista/WinXP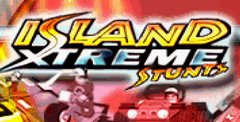 System requirements:
PC compatible
Operating systems: Windows 10/Windows 8/Windows 7/2000/Vista/WinXP
Similar Games
Viewing games 1 to 2