Millennium Soldier: Expendable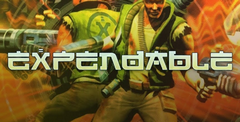 Download Millennium Soldier: Expendable and become humanity's last hope in this adrenaline-fueled, top-down shooter! Defend Earth against an alien invasion, annihilate enemies, and save the future. Lock and load and play now!
Considered by those who have played it as something of a reworking of the 1985 classic Capcom arcade game Commando, Expendable promises to continue Rage's role as the current 3D action game daddies. A fully playable version we encountered recently had simultaneous two-player action unfolding over a pseudo top-down landscape with a roving camera thrown in for good allround effect, and it seemed to work like a treat. Using a scriptable animating particle engine, the developers have improved the quality and quantity of their explosions, while their highly tuned polygon engine knocks up the complex 3D landscapes. As usual, Rage are utilising every technological trick in the book (force feedback, Voodoo 2) to ensure that this actioner kicks it with the best of them.
Download Millennium Soldier: Expendable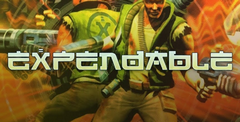 System requirements:
PC compatible
Operating systems: Windows 10/Windows 8/Windows 7/2000/Vista/WinXP
Game Reviews
Rage Software were kind enough to show us the latest version of their maelstrom of a shoot 'em up Expendable recently, and we were suitably impressed. At the moment their Newcastle division are beginning the task of constructing the levels and adding new enemies (there will be a greater variety of opponents than the robots you see in these screenshots), plus the not so minor job of incorporating the story and scripted gameplay elements. Sadly, you're going to have to wait until next year to get your hands on it, so watch out for further updates soon.
See Also
Viewing games 1 to 12