Pink Panther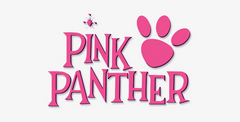 Download Pink Panther and join the clever feline on his hilarious adventures! Solve puzzles, outsmart enemies, and experience the charm of the iconic character. Get ready for stealthy fun and play now!
Pink Panther also called Pinkadelic Pursuit is a game released in November 2002 coined around the series comedy cartoon that is developed for kids. The game is shaped around a pink jaguar that is not a normal panther but tries to act as one. Its developer is Estranges Libellules and it was published under the banner of Wanadoo Editions with close collaboration with Dreamcatcher interactive and D3 publisher. The game is an adventure game upgraded from previous versions like Hocus Pocus Pink released in 1999, Passport to Peril released in 1996, and Shapes and Colors released in 1994. The graphics and controls are improved which help you enjoy the game better.
Other games with similar characteristics for kids include The Happos Family, Boomerang Make and Race and My Knight and Me.
Notable features of Pink Panther
Catchy sound effects
The visuals are colourful and eye-catching
The tasks involve moving to various places and collecting coins
The 2D game is amazing and suitable for kids
Storyline
The character is a pink Jaguar who tries to act as normal panther who in real sense is not. The game is set up with the Pink Panther on a mission to look for something that he has lost. It involves collecting coins from various places that you are supposed to go to. Characters from the famous comedy cartoon series are also featured in this game. In his endeavour, the Pink Panther will have to face the opposition of these other characters at various stages. As you continue with the game, the famous Pink Panther music will be playing in the background setting an ample mood.
After the passing away of Pink Panther's relative, he is supposed to inherit the house. While going to the house, he gets a note that says there is a treasure hidden in the attic and he will need 12 keys to unlock his way in. Pink Panther starts searching for the 12 keys. The levels in this game are places Pink Panther's relative has visited and can only be accessed through doors found in the house.
You unlock the levels by collecting keys from passing previous levels. A good amount of these levels will take you across the world and some might even make you travel through time. You also have to fight 3 boss fights to access the next floor of the house.
8
The game is made up of 13 levels with the boss fights included so it might take about 2 days to complete. Completing the game unlocks the cheat code which is found on the main menu and it can, in turn, be used to check out the game with the help of the cheats.
Pros
The soothing background music puts you in the mood to complete the levels
It has a large audience given its suitability for kids
Although brief, it surely has loads of entertainment
Cons
The graphics are not that great
The length of the game is too short given it has only 13 levels. It might take you only 2 days to complete the tasks
Some of the tasks are a bit too repetitive
Download Pink Panther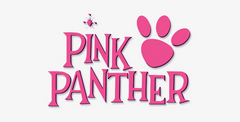 System requirements:
PC compatible
Operating systems: Windows 10/Windows 8/Windows 7/2000/Vista/WinXP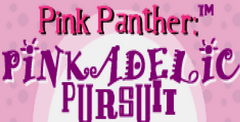 System requirements:
PC compatible
Operating systems: Windows 10/Windows 8/Windows 7/2000/Vista/WinXP
Game Reviews
Pink is the new black and it is ready to infinitely prove the hero of the animated series - Pink Panther. This time, no less pink Uncle Panther decided to leave his nephew a house full of strange surprises, but the most important thing in this house - the treasure, which is to find an ingenious nephew.
Memorabilia
Some people keep sand from beaches they've been to. Someone buys magnets and leaves them as a reminder. Souvenirs, clothes, unwanted figurines are all boring for the rich pink cat. Uncle Panther decided to bring not two souvenirs, but to turn the house into a location that fully recreates the atmosphere of travel. Fell in the water walking into the bedroom? Oh, that's my long cruise where the gorilla escaped. There she is by the way, hurry up and close the doors. On entering the kitchen you find yourself inside a pyramid? Well, Uncle's got a good story for that part, too.
A variety of adventures
Behind each door lurks danger and a key to find the next door to open.
Find the gorilla on the ship
Roll on the broken rails
Have fun at the construction site, picking up toilet paper from the builders
Explore the secret dungeons of the pyramid
Try not to become lunch for a carnivorous plant
Travel to a prehistoric world with cavemen and dinosaurs
Real ghosts and vampires will haunt a creepy castle
Huge dinosaur in the library clearly interferes with book reading
Ghosts of the Past
A large variety of levels, each of which is a kind of platformer mystery. Finding the key and sneaking it out from under the guard's nose is no easy task. Use your brain and give yourself over to the adventures prepared for you by your not-quite-dead uncle.
9
To reach the final level you'll need 12 keys, which are not as easy to collect as they might seem at first glance. A mix of puzzles and platformers, seasoned with Pink Panther's humorous approach, that's what Pink Panther is all about.
Pink Panther or as it is better known, Pink Panther: Pinkadelic Pursuit is a side-scrolling platformer released for the Nintendo Game Boy Advance all the way back in 2002. This is a series that has been going as long as I can remember and as a kid in the 80s, I remember always enjoying the Pink Panther animated series that seemed to always be on TV on Sunday mornings.
2D Goodness
There is a plot here, but I am not sure exactly what it is. The Pink Panther is on the case to try and get some good treasure, but as always, he is being pursued by that pesky detective. As a 2D side-scroller as you have probably guessed, the game is rather light on plot, but that is not really a bad thing, to be honest, and it does at least give you enough to go on. The game actually has some pretty decent animated scenes that move things along and these are way better than anyone gives the game credit for.
What You Would Expect
I will not say that the gameplay of Pink Panther: Pinkadelic Pursuit is going to blow you away. However, as far as side-scrollers based on licenses go, this could have been way worse. The game sees you playing as The Pink Panther and you need to use various gadgets to get through each level. You unlock these as you go and the range from a punch, a bowling ball, a gun that shoots fireballs, and a magnet. You will be using these to defeat enemies, get access to areas, and so on. The levels are quite short, but there is a decent variety to the levels which I liked.
From Space to the Deepest Oceans
While the levels in the game are short and there is not exactly a ton of them. What I do like is the way each level has not only its own theme, but also its own gameplay style. The space level is really cool in that you can jump from space rock to space rock. It sounds super weird, but it kind of works the same way as it does in Super Mario Galaxy if that makes sense. You have an underwater level that sees you swimming around and you have a level that is inside a rocket that is more of a traditional platforming section.
So, while there is not a ton that makes up this game and it is very, very short. I do like how they went into each level and tried to make it different from the last. It at least keeps things interesting as you move forward through the game.
7.5
I know that many people will take a look at Pink Panther: Pinkadelic Pursuit and just roll their eyes at it. However, I have played far worse platformers than this over the years and there is a certain charm to what this game is offering. As someone who grew up enjoying the animated adventures of The Pink Panther. I do feel that this game, even though it is over before you know it. Manages to capture the charm of the character quite well.
Pros:
The game looks pretty decent
Some impressive animated sequences
The soundtrack is rather fitting
I really liked the way the space level messed with gravity
A nice variety to the levels
Cons:
This game is over way too quickly
Overall, there is not a great deal to this