Mortal Kombat: Tournament Edition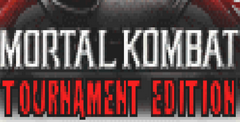 To make matters worse, the controls are sluggish, and combos are difficult to pull off because of the GBA's tiny directional pad. Of course, if you've played Deadly Alliance, this shouldn't surprise you, as TE is essentially that game's "director's cut," adding in new characters and a couple of extra modes. On the good side, there's a load of bonus content to unlock, which'll keep loyal (and/or desperate) MK fans busy for weeks, but unless you're truly hardcore, I'd suggest you stick to a rental."]
4
TE is 50 times better than MK Advance, but what's 50 times zero (the score I gave that P.O.S.)? That's a rhetorical question, math whizzes, but this game still isn't that great. The ponderous gameplay is weaksauce compared to the GBA Street Fighters, and the new multiplayer modes (over predecessor Deadly Alliance) are buggy. TE deserves a few digits on the review scale, though. Unlockable characters, modes, and secrets abound, and, unlike John, I find that the moves and combos are rather easy to pull off.
5
I nearly OD'ed on MK and MK2 in the arcade, yet I never got comfortable with the odd play mechanics and fugly new characters the jump to 3D brought. But this MK is the most palatable game since the 2D fighters. 7Fis a competent portable-- it's playable with four buttons and a small D-pad, and it sports nifty unlockables. Admittedly, the fighters still look like failed glam/goth rock stars, and their special abilities fizzle on the small screen. But when it comes to 3D fighters on the go, I'd take it over GBA Tekken without hesitation.
Download Mortal Kombat: Tournament Edition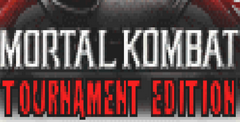 GBA Download
System requirements:
PC compatible
Operating systems: Windows 10/Windows 8/Windows 7/2000/Vista/WinXP
Similar Games
Viewing games 1 to 2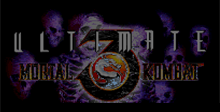 Ultimate Mortal Kombat 3
The fight of your life... Enter the world of ULTIMATE Mortal Kombat 3 and discover what awaits you... 23 immediately playable fighters and 2 bosses. Meet up with some old adversaries. Think you know them? Guess again. They've got new combos, fatalities, brutalities and babalities and they're looking for you! There's also a few dudes playing their own version of hide and seek - find 'em if you can! Battle against the computer, opt for 2-on-2 fighting, or try out the very cool 8-fighter Tournament mode! Dazzling graphics, incredible sound and motion-capture technology produce the most realistic battles you'll ever fight!