Pizza Frenzy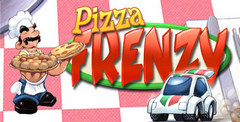 Click the "Install Game" button to initiate the free file download and get compact download launcher. Locate the executable file in your local folder and begin the launcher to install your desired game.
In going back and looking at the original Pizza Frenzy, it made me realize that PopCap Games have made far more good games than people give them credit for. As a matter of fact, while all of their games have not been "hits" I will say that I do not think I have played any games from these guys that I did not at the very least "like". There is a new HD version of this game out there, but today we are checking out the original.
Stromboli Pizza Is Number One!
The goal that you have here is to make sure that the city knows that Stromboli Pizza is the best pizza in the world. The story is rather basic, but it sets the tone for what Pizza Frenzy is all about. The Stromboli Family makes great pizza and you are in charge of their pizza shop and you want to make sure as many people are getting your pizza as possible. The goal is to build it up so you can open new pizza shops, make more money and get as many people to love your pizza as possible.
The presentation on offer here is what you would expect from the people at PopCap Games. Even back then, their games had a certain cartoon style to them that has a lot of charm. It may be basic, but I like the way the game looks, and the sound effects are more than fitting.
Mo Pizza, Mo Money!
In your pizza shop, you have two pizzas for sale. You make the decision of what pizzas you want to sell and then people can start to order them. Pizza Frenzy moves at a pretty quick pace. The way it works is that people will call and order their pizza. You then get the pizza and deliver it to the right house. You need to move at a quick pace so that you can not just get paid, but also get a tip for doing a great job. If you are not paying attention and deliver to the wrong house or take too long, you can lose money.
The early part of the game eases you in very well, but things will change. Trouble makers start making prank calls, causing you to deliver pizza to the wrong places! Thankfully, you can call the cops to stop this and also make a little reward money in the process. This is really the only thing that can trip you up as you play.
Go With The Flow
I found the game to be very easy to get into. They did try to give us a few different game modes, but there is nothing major that sets them apart. It is also a very easy game. Even if you make a few mistakes in a row, it is very easy to get things back on track fairly quickly. PopCap is usually very good when it comes to balancing the fun factor with challenge, but this game is perhaps a tad too easy for its own good.
I do not think that Pizza Frenzy is a bad game at all. As a matter of fact, it does have a certain charm to it, and for a short while, it can be a fun distraction. The game is just far too easy for its own good. I am sure the new HD version has the challenge kicked up a few notches which makes me want to go and give that one a try. If you are a fan of PopCap Games and want to see one of their earlier game be sure to have a look at this.
Pros:
Taking calls is pretty fun
The Stromboli Family is pretty cool
The game has a lot of charm to the presentation
It is a very easy game to get into
It can be a fun time for a little while
Cons:
There is not any real challenge here
I am sure the HD version makes this irrelevant
Download Pizza Frenzy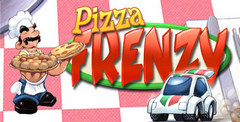 System requirements:
PC compatible
Operating systems: Windows 10/Windows 8/Windows 7/2000/Vista/WinXP
Game Reviews
As a big fan of PopCap Games, Pizza Frenzy is a game that I have been meaning to check out for quite some time now. The original version of the game actually came out well over a decade ago, but it is pretty cool to go back and look at one of their earlier hits.
Mama Makes The Best Pizza
While it is rather barebones, Pizza Frenzy does have a story running through it. The idea is that you work in a pizza shop and this pizza shop is the lasting legacy of the Stromboli family who makes the best damn pizzas the country has ever seen. You want to keep this reputation up so you need to not just keep the pizza shop going, make customers happy and so on. You also need to set up shop in other towns to spread the word on how great Stromboli Pizza is.
No Tip For You
The idea of the game is rather basic. You can have two pizzas at a time for sale in your pizza shop. You can select what pizzas you want to offer and then people will call and you need to send them their pizza. You take the order, click the pizza and then click on the right house so that it gets delivered. You do this you get paid, you do it fast and you can get a tip. You take to long, mess it up or so on and no money for you and your reputation takes a hit.
The game moves at a pretty brisk pace and as you progress things kind of take a weird turn. You see criminals start to target your pizza place and hit you with prank calls which if you send a pizza to you lose money! You need to report these guys to the cops and they will deal with them and you even get a reward bonus in the process.
Three Ways To Play
Like modern games from PopCap Games, there are a few different game modes. The difference here is that they all feel the same. The game does have some fun and charm to it, but if you are expecting a kind of fast and frantic experience like you get with a game such as Overcooked that is not the case here. You can only take so many orders at a time and even when you do make a few mistakes, you can easily recover so you never get that sense of urgency that you would expect a game like this to throw at you.
7
I think that had I played Pizza Frenzy when it was first released, I probably would have loved it. As it stands now, it is a rather fun experience for a short while, but I feel other games like Overcooked and even Cooking Mama to an extent have taken what this game did and improved on it. There is a newer HD version of this that I think I might have to check out and see if it is a bit more challenging.
Pros:
I like the different callers you deal with
It is fun they created a story for this
The presentation is pretty decent
The game never gets too stressful
It is very easy to get into
Cons:
Not very challenging
I feel it could be a bit faster paced
Similar Games
Viewing games 1 to 8