Red Dead Redemption GOTY Edition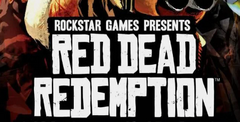 Red Dead Redemption: Game of the Year Edition is an open-world action game set in the American Wild West and is a spiritual successor to Red Dead Revolver. Developed by the same creative minds behind hit games like Grand Theft Auto V and Bully, Red Dead Redemption tells the tale of an outlaw forced to do the government's bidding. In the game, you fill the shoes of John Marston, a retired gang-member trying to settle down with his wife and son. However, when his past comes back to haunt him, John must dive back into a life of murder and mayhem in order to save his family. The Game of the Year Edition is also packed with extra content, including the horror-themed expansion pack, Red Dead Redemption: Undead Nightmare.
Main Game Features
Over 100 hours of Western action
Contains all available DLC
Competitive and cooperative multiplayer modes
Story
Red Dead Redemption: Game of the Year Edition contains two main single-player stories, the original game and the standalone "Undead Nightmare" expansion. Both games contain unique stories and take place in the American Wild West, full of gunslingers, bounty-hunters, and honest folk just trying to make a living.
In the main story, you play as John Marston, a skilled marksman who has left a life of crime behind him. Unfortunately, just as he starts to settle down on a brand new farm with his family, the government swoops in and kidnaps his wife and child. In order to earn their freedom, John must hunt down the three remaining members of his old gang and take them out. With nowhere left to turn, you'll brave the dusty trails of the Wild West while dealing out your signature brand of frontier justice.
The standalone expansion "Undead Nightmare" takes place in an alternate version of Red Dead Redemption's world, but it features some of the same characters as the main game. Once again, players jump into the shoes of John Marston, attempting to live peacefully on a farm with his family. One night, as fate would have it, John and his family are attacked by bloodthirsty zombies. After watching his son and wife turned into undead monsters, John ties them up and heads toward town, eager to investigate the cause of the disease and discover a cure. Along the way, John must help clear out the hordes of zombies moving across the territory.
Gameplay
Similar in style to other games developed by Rockstar, Red Dead Redemption features open-world exploration, over 50 unique missions to complete, and a long list of challenges and activities to pursue. Seeing as how the game takes place in the Wild West, you can expect to blast down bad guys with an assortment of firearms, chase bandits on your trusty horse, and even lasso a few bounties for some cash. Many missions have you traveling to a specific location on the map, where you'll eliminate all resistance and attempt to solve a problem.
Whether it's blowing up a mine with dynamite, laying siege on an old army fort, or trying to win a hand of poker, there's a great variety in mission objectives. The gunplay is fun and exciting, especially due to the game's "Dead Eye" mechanic. Activating Dead Eye slows the action down, letting you pick your shots with impeccable precision. By using Dead Eye properly, you'll be able to mow down entire groups of enemies without breaking a sweat.
The game also contains online multiplayer, allowing you and a posse of friends to roam the Wild West in style. You can take on a handful of cooperative missions with your pals, earning loot and money for a job well done. If you're feeling a bit more aggressive, you can also ride into battle against other player-groups in the open, or engage in classic multiplayer match-ups in a variety of arenas. Whether you're looking to have fun adventuring with friends or sit at the top of the gunslinger leaderboard, the online options in Red Dead Redemption will surely satisfy.
Conclusion
Red Dead Redemption: Game of the Year Edition offers a ton of content that keeps you engaged for hours on end. The game's quantity of content is matched by its quality, ensuring every mission feels unique and worth undertaking. When you're not enjoying the many activities and challenges that the ain game offers, you'll probably find yourself riding into the sunset with your pals online or fighting back against a zombie apocalypse in the Undead Nightmare expansion.
10
Throughout the entire experience, Red Dead Redemption delivers top-tier storytelling and shooting mechanics, sure to make your inner gunslinger squeal with joy. If you have any love for Western stories or third-person shooting in general, give Red Dead Redemption: Game of the Year Edition a try!
Pros
Tons of missions and challenges
Fantastic plots
Addictive and satisfying gunplay
Cons
Controls can feel stiff at times
Some areas of the map are a bit barren
Download Red Dead Redemption GOTY Edition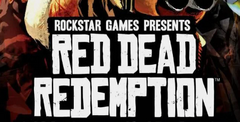 System requirements:
PC compatible
Operating systems: Windows 10/Windows 8/Windows 7/2000/Vista/WinXP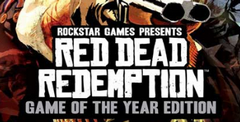 System requirements:
PC compatible
Operating systems: Windows 10/Windows 8/Windows 7/2000/Vista/WinXP
Playstation 3 Screenshots
Similar Games
Viewing games 1 to 6