Saints Row: The Third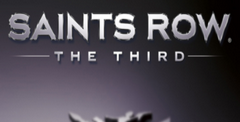 Click the "Install Game" button to initiate the free file download and get compact download launcher. Locate the executable file in your local folder and begin the launcher to install your desired game.
Saints Row: The Third is a continuation of the raunchy open-world action franchise, which puts players in control of the fictional Third Street Saints gang. Taking place five years after the previous game, Saints Row: The Third sees the gang rising to riches and falling from grace, forced to reinforce their reputation in a brand new city. With three opposing gangs out for blood led by a sinister group known as the Syndicate, the Saints must band together and overtake the new turf via mayhem and destruction. Packed with controversial content, wild characters, and tons of awesome guns and vehicles to use, Saints Row: The Third is an appropriately zany sequel in this wild open-world series.
Main Game Features
Hectic and violent open-world gameplay
Over 40 main missions and dozens of activities
New character and weapon upgrades
Story
Saints Row: The Third picks up five years after Saints Row 2, with the Third Street Saints now existing as a massive media empire. You play as a custom-created character who acts as the leader of the Saints, guiding them through a series of spectacular and hilarious missions. At the start of the game, the Saints are unexpectedly arrested during a failed bank heist and turned over to a group of international criminals called the Syndicate.
After failing to give in to the Syndicate's demands, the Saints manage to escape and arrive in the city of Steelport, controlled by three unique gangs. In order to take down the Syndicate and become the most powerful gang around, the Saints must eradicate the three other gangs while also fighting against a government task force sent to clean up the city. With tons of interesting characters and some remarkably wacky moments, Saints Row: The Third offers a blockbuster-style story with some significant action.
Gameplay
Like previous games in the series, Saints Row: The Third tasks players with completing missions across a populated city map, slowly gaining territory and respect as they go. Similar in style to the Grand Theft Auto series, you are free to explore at your own pace, or simply have fun blowing things up. At the start of the game, players create a custom character, making them as lifelike or as silly as they please. After the opening sequence, missions can be tackled in any order, and the entire story can be played either solo or with a friend online. The map can be explored on foot or in vehicles, which can be stolen off the street or unlocked through progression. There are a nice variety of weapons to use as well, ranging from standard machine guns to high-tech explosives. Besides the dozens of main story missions, there are also a handful of goofy side activities to try out, including the explosive Mayhem mode.
As you complete missions and activities, you'll unlock both cash and respect points which can be used to buy items and upgrade your character and weapons. Respect can also be earned by playing the game with style, such as driving dangerously or killing enemies in certain ways. You can upgrade guns to be more powerful, unlock new gang partners to help with missions, and even enhance the Saint's base of operations. The game is packed with customization options and loads of new goodies to unlock, constantly giving you a reason to check out bonus activities.
Conclusion
Whereas other open-world action games try to strive for a serious tone, Saints Row: The Third revels in its adult-themed absurdity. Even when you're not engaged in the inventive main missions, you'll likely have a blast by upgrading your character, completing side activities, and generally exploring Steelport.
9
New gameplay elements such as buying property, weapon upgrades, and various enemy types differentiate Saints Row: The Third from previous entries in the series, offering a more well-rounded experience. For players who enjoy hectic open-world games with lots of freedom, Saints Row: The Third is a winner.
Pros:
Lots of unique weapons and vehicles
Super powerful character upgrades
Fun and irreverent side activities
Cons:
Certain missions can feel repetitive
Some jokes are in poor taste
Driving controls feel slippery at first
Download Saints Row: The Third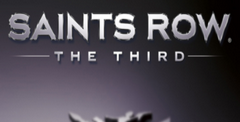 System requirements:
PC compatible
Operating systems: Windows 10/Windows 8/Windows 7/2000/Vista/WinXP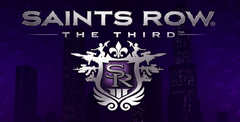 System requirements:
PC compatible
Operating systems: Windows 10/Windows 8/Windows 7/2000/Vista/WinXP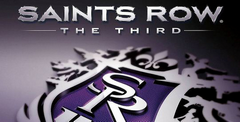 System requirements:
PC compatible
Operating systems: Windows 10/Windows 8/Windows 7/2000/Vista/WinXP
Playstation 3 Screenshots
See Also
Viewing games 1 to 8