Skylanders: Spyro's Adventure
Download Skylanders: Spyro's Adventure and enter a world where toys come to life! Team up with Spyro and friends, explore vibrant worlds, and battle evil forces in this innovative action-adventure game. Unleash your imagination and play now!
The game that started it all, Skylanders: Spyro's Adventure is a damn fine game and a game that I have a lot of nostalgia for. My son was massively into Skylanders right until the end of the series with Imaginators. The first game, Spyro's Adventure still holds up and is a fun game to play, especially if you have kids or younger siblings that like to play video games.
Ultimate Kaos!
The story of Skylanders: Spyro's Adventure is a lot of fun. Despite Spyro's name being in the title, he actually has no more relevance to the story than any of the other Skylanders. The plot of the game takes place in a magical land called Skylands. There is a Core of Light that fights back the darkness and this is destroyed and now and crazy evil (and hilarious dude) called Kaos wants Skylands for himself.
Master Eon calls in a Portal Master which is who we play as to use the Skylanders to find all of the elements of the Core of Light and to save the lands from Kaos and his schemes. It is honestly great stuff and the kind of thing you would see in a DreamWorks or Pixar movie.
Dungeon Crawling
If I had to put Skylanders: Spyro's Adventure into a genre it would be that of a dungeon crawler. Ok, so most of the levels are not dungeons, but the way you move through a level, killing enemies, finding new areas, getting loot to buy upgrades, and so on gives the game a very dungeon-crawling kind of vibe.
There are many different levels in the game and they all have secret areas. The "gimmick" here is that hidden areas are locked behind a certain element. The Skylanders are a ton of fun to play as. They can earn new moves as you progress and this is a lot of fun to do.
Elements Of Power
Skylanders was all about the toys. This first game featured 32 Skylanders. These are spread across eight different elements with each element having four Skylanders. Each level will have an elemental gate that will open up a hidden section. The base game comes with three characters, Spyro who is a magic, Trigger Happy who is tech, and Gill Grunt who is water. The thing is unless you buy one of each of the other elements you cannot see all the game has to offer.
Cartoon Action
I recently played Skylanders: Spyro's Adventure and can say that it holds up pretty well. Of course, the later games look better. However, I still feel that this looks like a cartoon that has been brought to life. The characters all have a ton of personality to them and there is a ton of imagination at play here.
My only gripe is that the characters do not talk, they may say the odd quip here or there, but this is one area that I feel they could have expanded upon.
8
I know that some people feel the toys to life gimmick was a scam, but I loved this series and think that Skylanders: Spyro's Adventure is a game that is a lot of fun to play. You can easily find one of each element for dirt cheap these days so it is not as big a money sink as you may think. Although some of the characters are rare and expensive. As an actual video game, this is a ton of fun to play, especially with younger gamers.
Pros:
This game has a ton of charm
Collecting the figures is a lot of fun
The game looks like a cartoon that has come to life
This game is perfect to play with younger gamers
Cons:
Some might not like having to track down the toys
This is probably the most basic of the Skylanders games
Download Skylanders: Spyro's Adventure
System requirements:
PC compatible
Operating systems: Windows 10/Windows 8/Windows 7/2000/Vista/WinXP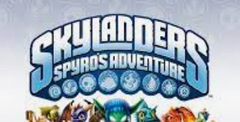 System requirements:
PC compatible
Operating systems: Windows 10/Windows 8/Windows 7/2000/Vista/WinXP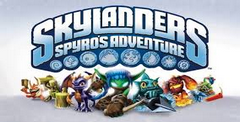 System requirements:
PC compatible
Operating systems: Windows 10/Windows 8/Windows 7/2000/Vista/WinXP
Playstation 3 Screenshots
See Also
Viewing games 1 to 8