SpongeBob SquarePants: Plankton's Robotic Revenge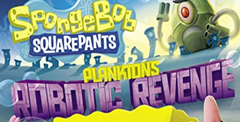 Download SpongeBob SquarePants Plankton's Robotic Revenge and save Bikini Bottom from Plankton's nefarious schemes! Join SpongeBob and friends, thwart Plankton's plans, and bring peace back to your underwater home. Dive in and play now!
SpongeBob SquarePants: Plankton's Robotic Revenge is one of a few different SpongeBob games that were released during this generation. Actually, the PlayStation 3 and Xbox 360 have a trilogy of SpongeBob games released for them and they are all good games. This one here has a bit of a negative reception online, but I think that is harsh. This is a game I played through with my son and we had a great time with it.
Plankton Is At It Again
Plankton and his schemes to steal the Krabby Patty Formula are at the forefront of the SpongeBob lore. This time around, Plankton has been given a real aid thanks to a capsized tanker that has dropped these batteries into Bikini Bottom. Plankton has decided to use these batteries to power his awesome robot army so he can steal the formula and take over Bikini Bottom.
The story is fantastic and SpongeBob fans of all ages are going to have an awesome time with this. It feels like a story that could have been an episode on the show or even a movie.
SpongeBob Modern Warfare
What makes SpongeBob SquarePants: Plankton's Robotic Revenge stand out from the other SpongeBob games that were released during the time is that this is more of a 3rd person shooter than a platformer. You can play as SpongeBob, Patrick, Sandy, Mr. Krabs, and Squidward. The game actually allows for four-player cop-op (well five on the Wii U) and it is just so much fun.
You can pick up different "ammo" for your gun and while these are themed around SpongeBob you have your typical tyles that would expect in a shooter such as a shotgun, flame thrower, and so on. They are just made to be more kid-friendly. It is actually a lot of fun and something I got a kick out of.
The Horrors Of War!
the gameplay may be a tad on the repetitive side, but I still think that SpongeBob SquarePants: Plankton's Robotic Revenge is a fun time. It is a very fast and frantic shooter and you may be surprised at how difficult it can be. For younger children, this may be a tad frustrating. When I played this with my son, I kept having to revive him which is a plus of when you are playing this with others. If one of you dies, you can revive the other player. In single-player, you do not have this which my son found frustrating.
Bringing Back The Band!
I have yet to play a SpongeBob game that has not captured the feel of the show and this one is exactly the same. It looks great (well the Xbox 360 version for sure does) it is bright, colorful and everything looks as it should. The animation is great too and it has just so much personality that you will be smiling the whole time you play it.
One thing that is great about this game is that they managed to get the full voice cast for the show and they do an amazing job. It gives the game a level of authenticity that makes it feel far higher end. The one-liners and the voices in the cut scenes had me and my son laughing the whole time.
8.5
I know that the reputation for this game is not all that great and I am not going to tell you this is a perfect game. However, we got SpongeBob SquarePants: Plankton's Robotic Revenge, Truth or Square, and SpongeBob Hero Pants during the same generation and I would put this one as my favorite. It is best played with a younger gamer by your side and if you guys enjoy SpongeBob then you are going to have a lot of fun with this.
Pros:
It captures the SpongeBob style perfectly
The voice acting is fantastic
I liked how it was a 3rd person shooter
The game has a great sense of humor
Cons:
It is way more difficult than you would think
Younger gamers may get frustrated if they play on their own
Download SpongeBob SquarePants: Plankton's Robotic Revenge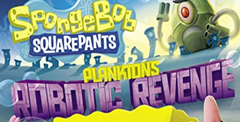 System requirements:
PC compatible
Operating systems: Windows 10/Windows 8/Windows 7/2000/Vista/WinXP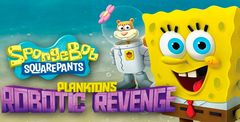 System requirements:
PC compatible
Operating systems: Windows 10/Windows 8/Windows 7/2000/Vista/WinXP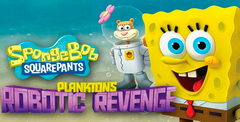 System requirements:
PC compatible
Operating systems: Windows 10/Windows 8/Windows 7/2000/Vista/WinXP
Playstation 3 Screenshots
See Also
Viewing games 1 to 7