Stronghold: Warlords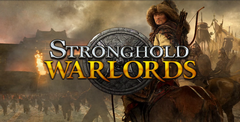 Click the "Install Game" button to initiate the free file download and get compact download launcher. Locate the executable file in your local folder and begin the launcher to install your desired game.
In the coming year of 2021, Firefly Studios is looking to expand their empire on the Stronghold series with the next installment, Stronghold: Warlords. Since 2001, this series has drawn in thousands of players as one of the original castle and colony sims. The original release gave players the opportunity to build their castle, develop their colonies, and complete over 21 missions in a challenging, yet addictive manner.
It also received an HD re-release in 2013, further cementing its dominance in the medieval RTS market and providing access to a whole new generation of strategy game enthusiasts. While both releases were generally well received, reviews on Steam clearly show that some purists prefer the 2001 version solely because it was the original, though many bring up fair points concerning AI balancing and negative event occurrences being game-breaking.
Stronghold Crusader I & II
Stronghold Crusader I holds a special place in the hearts of its fans. It has received overwhelmingly positive reviews for its gameplay, multiplayer capability, story, and overall polish that kept players coming back. This installment allowed players to build a desert fortress, design it to their liking, command a legion of powerful units, and participate in over 100 new skirmish missions to dominate the perilous lands of the arid wastelands in the 11th and 12th centuries.
Utilizing most of the same mechanics as the original, Crusader gives players control of castle, industry, farm, town, weapons, and food processing buildings, while also enabling them to set taxes on the population and instill a fear factor on the peasants to boost production at the cost of combat effectiveness and popularity. Crusader II was a different story. Releasing 12 years later, most players found several problems concerning UI, controls, unit balancing, resources, buildings…you get the picture. Since 2014, it has managed to satisfy a decent amount of its player base, but not nearly enough of them to counteract the steps backward that were taken.
Compared to the first Crusader, there was an attempt at improvement, but it seems to have failed in most regards. The graphics look dated for the release period, overall difficulty is unwelcoming even on the easiest setting due to how enemy AI spawn their troops (i.e. they don't require materials like you do), and the story is incredibly lackluster. Ultimately, for this being their latest Stronghold release, there was a major level of disappointment from the community despite small steps forward being taken in terms of the series' complexity, graphics, and mechanics.
What Can We Expect from Warlords?
From preliminary reviewers, Stronghold: Warlords appears to be a huge step into the positive as the next generation of RTS/Medieval sims arrives. The game's focus will mainly be set in the castle economies of East Asia, with a brand-new gameplay mechanic where players can conquer and command warlords. Like its predecessors, it will likely have gameplay similar to other medieval strategy games like the Medieval series or Mount & Blade games.
Not only does this give you access to the new warlord and their abilities, but it also provides you with more powerful castles and armies as well. Additionally, the graphics look like they will be on the same level as other 2020 titles, the units will have some older skillsets and abilities combined with newer influences as samurai, ninjas, and fire lancers enter the mix. Finally, the stage is set for you to relive some of the greatest (fictional) war scenarios from 3rd Century BC China with countless missions before you as you seek to expand your empire and become a legendary warlord.
10
Though only the baseline of Stronghold: Warlords is known at this time, it looks like it will be a great next installment from Firefly Studios that is sure to satisfy strategy lovers everywhere.
Pros
Good graphics
Possibly unique setting/story
Cons
None explicitly observable as of 12/27/20
Download Stronghold: Warlords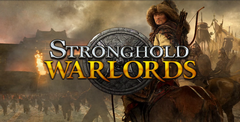 System requirements:
PC compatible
Operating systems: Windows 10/Windows 8/Windows 7/2000/Vista/WinXP
Similar Games
Viewing games 1 to 8