Super Mario Bros. 2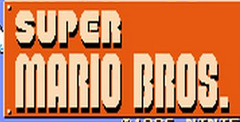 Save Mario Land from the evil Wario in this enchanting and portable sequel to the original hit.
Make your way through 27 levels with the help of Mario and his new-found ability to fly. Witches, sharks, ghosts and other assorted creatures are lurking throughout the land and will try to stop our plumber friend. Conquer the weird and wacky zones to save the townspeople who are under Wario's wicked spell.
People say:
9
Absolutely the best Gameboy action game I've ever played. This game has maps, cool round separation, a variety of round to round objectives and just the right amount of action. The end product is a graphic, sound and play tour-de-force that shows the Mario motif has yet to lose its style! Most cool indeed!
9
If there ever was a GB game that was a 10 this is the one. Almost anyway. Nintendo has literally created a new Super NES version and shrunk it into the GB. Game play, options, levels, secret rooms and mazes have all been perfectly designed and executed. Come on Nintendo, how about the same game for the NES!
9
This GB cart is so good that even the biggest skeptic will enjoy it even in black and white. Perfect game play that is loaded with all kinds of items and secrets. The graphics are extremely detailed and very good for a small screen. The music is also very good. Battery back up and over 25 levels of action. Don't miss Mario 2.
8
Super Mario Land 2 is just about my favorite GameBoy title to date. The large adventure, and huge characters help reduce the horrible blurring of the screen somewhat. The sounds are pure Nintendo, and upstage the latest NES titles! I'll have to give the Big N a 'job well done' salute for this one. Color would be nice...
Download Super Mario Bros. 2
Game Reviews
Manufacturer: Nintendo
Machine: NES
John Simms of Broken Arrow, Oklahoma, has informed us of a warp to get straight from World 1-3 to 4-1. Pick up the potion, at the location in the picture above, and carry it to the next vase. If you throw the potion to create a door, go into subspace and enter the vase there, you'll be transported magically to World 4-1. Nice hint, John.
Super Mario with a twist! Set in a dream world, Mario and his friends must undo the evil spell of Wart while throwing lots of veggies!
NES/Famicom/Dendy Screenshots
Similar Games
Viewing games 1 to 5