Super Mario Maker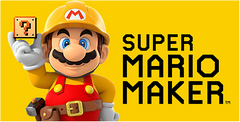 Download Super Mario Maker and unleash your creativity in the world of Mario! Design your own levels, share them with friends, and play endless custom creations. Bring your wildest Mario dreams to life and start building now!
a game by
Nintendo EAD
Genres:
Action, Adventure/RPG
Platform:

3DS

Mode
Single-player, Multiplayer
Setting
Various Mario-themed levels
Gameplay
Players can create, share, and play custom Super Mario levels
Graphics
2D sprites and 3D models
Soundtrack
Original and remixed Mario tunes
Editor Rating:

8.3

/

10

, based on

3

reviews,

2

reviews are shown
User Rating:

7.0

/

10

-

158

votes
Rate this game:
See also:
High Score Games, Mario Games, Speedrun Games, Games Like Super Mario Bros., Super Mario Games, Making Games
One of the big hits for the Nintendo Wii U was Super Mario Maker. It was such a huge hit that Nintendo threw some shrinking dust on it an managed to bring it to the Nintendo 3DS and 2DS.
Meet Your Maker
The idea of Super Mario Maker is very clever and actually, when you think about it its surprising Nintendo had not done this before. Basically, you are the creator and you can come up with your own Super Mario Bros levels. So if you have been playing Mario for years, now you can come up with your own stages.
Do The Mario
One thing that is really neat about Super Mario Maker for Nintendo 3DS is the way it lets you make four different Mario games. You can make games based on Super Mario Bros, Super Mario Bros 3, Super Mario World and New Super Mario Bros. Each game has its own art style as well as differences in the enemies and the things that you can place in the world. For example, if you place Bowser in New Super Mario Bros then you switch the level to the original Super Mario Bros he is going to look and behave differently. It is very clever and it also makes you think about the kind of level that you want to create. You also have the choice of above ground, underground, water, ghost house, airship and Bowser castle levels to create. You really do have a lot of choice at your fingertips when it comes to creating your world.
Share With The World
Once you have created your own masterpiece of a level you can upload it so other players can try and beat it…. actually you have to play through your level once from start to beginning before you can upload it. This is to stop people from uploading levels that are unbeatable so I do feel that it is fair.
The Nintendo Way
Nintendo has created a lot of levels for this game and there is a little bit of a "quest mode" that you can play through. By beating the different Nintendo levels you get a better idea of what works and what does not work when it comes to making levels. Plus it is always a good thing to have some 2D Super Mario levels to play through. I actually spent a lot of time playing these Nintendo created levels and had a great time doing so.
This Is Nuts!
Some of the levels that you will download in Super Mario Maker for Nintendo 3DS are just crazy. How people come up with these things is beyond me, but it does make for some interesting levels. I do think that some people go too far in trying to create a level that shows how smart they are rather than making a fun level and this is my main criticism of the game. It is always annoying when you download a level thinking it will be fun, but then it turns out it is not fun. Still, I have played hundreds and I mean hundreds of amazingly creative levels and the community that is around this game is really cool.
Super Mario Maker for the Nintendo 3DS is well worth playing. It is very easy to make your own levels, you have a ton of pre made levels to enjoy and above all else, it is just a really fun game. The 3DS version is great I have played it on a New 2DS XL as well as an older 3DS and it is great on both devices. If you love Super Mario, you will love this game. I would go as far to say this is essential for any Nintendo 3DS collection….. well until the inevitable Nintendo Switch port comes out of course.
9/10
Pros:
Features lots of pre made levels
Encourages creative play
There is a never ending supply of player created levels
Four different Mario styles
It has a lot of charm
Cons:
Some user created levels are more annoying than fun
The download and upload process is a little slow
Download Super Mario Maker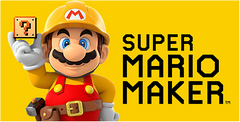 System requirements:
PC compatible
Operating systems: Windows 10/Windows 8/Windows 7/2000/Vista/WinXP
Game Reviews
Ask anyone who has played the Mario titles since childhood, and they will tell you they love the idea of making their own Mario levels. The modding scene in video gaming left fans do this for years, but the release of SMM helped to give fans an official way of making their own Mario titles come to life. With that in mind, the 2015 release of Super Mario Maker for Nintendo 3DS was a huge moment for the console and Nintendo. With the SMM series moving on to a sequel, though, is it worth going back and playing Super Mario Maker for Nintendo 3DS today?
A revolution for Mario fans
When first released, Super Mario Maker for Nintendo 3DS was a game-changer for fans who wanted to simply build their own levels. This provided them with all of the tools and functions they needed to get as creative or as challenging as they wanted. The end result was a hugely enjoyable game that was all about simply enjoying the simplicity of building. For many, though, the novelty soon wore out. While it was revolutionary to be able to build our own levels in a Mario game, this did not offer enough variety. Fans soon found themselves, unlike other world builders like Dragon Quest Builders, running out of time and patience.
Compared to the sequel which more or less improved on everything that Super Mario Maker for Nintendo 3DS lacked, this feels somewhat barebones now in comparison.
A great first attempt, but a little basic (8/10)
Given that Super Mario Maker for Nintendo 3DS was an official release, the lack of content at first was a bit of a pain for some. The game also was removed for release from the Nintendo eShop, with also the chance to upload courses removed. This means that, today, much of the charm of this title has been more or less erased.
While there is still a lot of fun and novelty in the 3DS edition, it does lack some of the quality that one would hope for. The 2019 release of Super Mario Maker 2 was a much more complete release, albeit it was not released on 3DS. For those looking for some simple Mario creation on the go, though, this should live up to expectation.
8
Just do not expect to be creating super complex levels. The controls can be a bit awkward at times, and it can be a little challenging to understand what you are doing with some of the controls provided. Overall, though, there is something to love at the heart and core of Super Mario Maker for Nintendo 3DS: for many, it fulfils the dream of simply having their own DIY Mario levels available on their 3DS.
Pros
Allows for accurate recreation of Mario levels as players want
Great for developing DIY Mario courses playable on the 3DS
Cons
Rudimentary and basic in many ways compared to its superior sequel
No longer able to upload courses to the Nintendo system, limiting availability
See Also
Viewing games 1 to 9