Time Crisis 4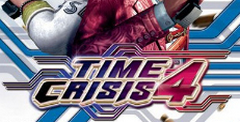 Download Time Crisis 4 and get ready for intense, on-rails shooting action in this classic arcade game. Take on the role of a special agent and use your quick reflexes to eliminate enemies and save the day. Can you defeat the terrorists and protect the world from danger? Play now!
Namco's Time Crisis series first debuted as a light gun shooter game in the arcades. Often considered one of the most influential light gun series in gaming, the Time Crisis series took off, and Time Crisis 4 became the next logical step. Released in 2006, Time Crisis 4 blew away all the light gun games as it made its way directly from the arcade and into the home.
Overall, Namco developed seven games for the Time Crisis series, but none of them seemed to stretch the imagination or the limits of technology as Time Crisis 4 did. Unlike previous versions, not only was the game released to the arcades but also on the PlayStation 3 (PS3).
So, what is it about?
The idea behind Time Crisis 4 will sound very familiar to those who have played other games in the series: the player is responsible for stopping a group of terrorists who have come into possession of a new secret weapon. A classic storyline but it had worked for the series so far, so Namco clearly decided not to mess with a good thing. Which appeared to work for them. A classis light gun shooter perhaps, but easy and fun to use for players of all abilities, and with its debut as the first Time Crisis game outside of an arcade, it reached even more people.
What modes are there?
The Time Crisis 4 game was actually the first in the series to offer more than just the classic arcade mode. Introducing a first-person shooter (FPS) mode gave this light gun shooter a new dimension and attracted a whole new audience as people were intrigued as to how this technology would work.
Being able to choose your own character also proved to be a big hit as new abilities and skills were revealed. With the introduction of new mini games and missions, Time Crisis 4 certainly had more to offer than previous games. Perhaps not surprising given Namco's push to include new GunCon 3 technology in the first-person shooter mode.
How do you play?
Available across a range of platforms – including the PS3 – Time Crisis 4 was actually the first of the Time Crisis series to integrate a first-person shooter (FPS) mode into the gameplay. This gave players the option to continue with the more well-known arcade mode or try their hand at a first-person shooter.
Unfortunately, there has been no clear indication as to whether the game will become compatible with more up-to-date games consoles. This was in fact one of the last games to make it to a console, as the Time Crisis 5 game is still only available in arcades as it appears that Namco have dropped their interest in this particular series.
8
However, Time Crisis 4 – like all of the Time Crisis series except Time Crisis 5 – is also available to download onto your PC; so as long as you have a powerful enough computer, you don't need to shell out a lot of money on a now outdated games console.
Pros:
High Replayability
Simple
Cons:
You have probably plated these games a million times before
Overly Complicated Mechanics
This is one very hard as nails shooter
Download Time Crisis 4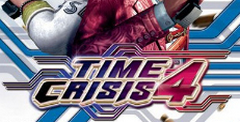 System requirements:
PC compatible
Operating systems: Windows 10/Windows 8/Windows 7/2000/Vista/WinXP
Playstation 3 Screenshots
See Also
Viewing games 1 to 8