Tony Hawk's Pro Skater 4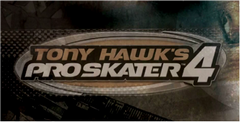 Click the "Install Game" button to initiate the free file download and get compact download launcher. Locate the executable file in your local folder and begin the launcher to install your desired game.
Is it a bird? Is it a plane? No, it's Tony Hawks!
Tony Hawks - Pro Skater 4 have you guessed it yet? Yeah, it's the fourth in the season of Tony Hawk games developed by Neversoft (RIP Neversoft). The Tony Hawks series of the skateboarding games which were always great, and you could just get lost in playing these games, it's just so enjoyable.
Skateboarding doesn't need a story
Unlike the previous three Pro Skater games, the fourth Tony Hawk - Pro Skater takes away the career mode and the time events. Adding more focus to a free play mode without the time events taking inspiration from the past of Tony Hawk - Pro Skater games with all having a free mode but the fourth game focuses more on the free mode.
It gives you more freedom to explore the different levels rather than on being timed, this game is set around freedom. You progress through the game by taking on tasks from NPCs which are sometimes timed. That's how you progress through the different levels of the game this game doesn't have a proper story, it's just pure gameplay through and through.
Tony Hawk doesn't need graphics
The graphics are of a classic PS1 game, one of the classic games of the PS1 era. The graphics were nothing special, but it was the gameplay of Tony Hawk, a Pro Skater, which is the massive draw to this game. It was, weirdly, the first game to have an animal in it! If you are looking for an action-packed skateboarding game, you should play Tony Hawk - Pro Skater 4 and watch out for the elephant.
IT HAS GAMEPLAY
This is definitely the reason why you buy Tony Hawk - Pro Skater 4, it's probably one of the best skateboarding games. This is heavily based on the gameplay due to the simpleness and depth. The simpleness as you simply go around skateboarding and pulling tricks, it's that simple. The depth comes with the detail in the different skills you can pull off within the game, its combination of both depth in the skateboarding sport but the simpleness of not over complicating it. It has many different areas from college to the London Zoo adding a lot of variety to the areas making it very hard to get bored as you can change locations often.
It's a pro
The game has a classic look and adds some animals to the mix which wasn't needed but added a slight bit more fun to a great game. The graphics of the game are nothing special, but the gameplay and the free roam mode took the game to new heights. The variety of locations as well as the enjoyment of the game makes the experience more enjoyable with more locations to show off your skills.
Download Tony Hawk's Pro Skater 4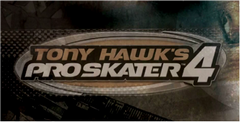 System requirements:
PC compatible
Operating systems: Windows 10/Windows 8/Windows 7/2000/Vista/WinXP
System requirements:
PC compatible
Operating systems: Windows 10/Windows 8/Windows 7/2000/Vista/WinXP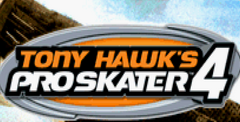 System requirements:
PC compatible
Operating systems: Windows 10/Windows 8/Windows 7/2000/Vista/WinXP
Game Reviews
That's right, this right here is Tony Hawks – Pros Skater 4. This game was an absolute masterpiece for its time and still provides a lot of great content and many fun times for new players and returning players who are looking to get a kick out of nostalgia. If you are a fan of skating games, then you are going to have a great time with this entire franchise, but this game goes above and beyond with some serious design overhauls that bring it into a whole new frontier. Strap your helmet on and let's do this thing.
Gameplay
As I stated above, there was a substantial design overhaul with this title from its previous iteration. There is a career mode which has you skate through the multiple levels without a timer to discover the various challenges and collectibles throughout. The general idea is that you button bash to discover what input combinations will give you which tricks. There are so many tricks put into the game that you don't really need to have a solid grasp on the functions and can instead just go crazy with it.
Unlike games like Skate, which focus on pulling of a perfect move with cinematic precision, this game focuses more on stringing as many tricks together to boost your scores and travers the map. Though, much like the Saints Row series in contrast to Grand Theft Auto, this game moves well into fantastical nonsense toward the end of the game; introducing concepts like teleportals, ghosts and more. If you like your games to have a pretty whacky outlook then this is definitely the style of game that you'll get the most out of.
Visuals
The graphics here were pretty great, for the time. Nowadays, they are a little lackluster but that's not to say they can't convey everything to the players that is required. You can clearly see your character, your environment and 99% of the tricks are accurately represented to the player. Correct foot placement, movements and more are all done to the best of their abilities. There are a few tricks that don't look quite right but unless you skate or are into the sport, you probably wont even notice.
The fixed-point camera helps keep your character and all the action present on screen but a few times you may wind up getting it stuck in corners or just messing up by itself. Easy to ignore though, as the issue goes away within seconds.
Audio
Audio is pretty broad but this covers two main things: sound effects and music. The sound effects to this title are pretty stellar, they give a very arcade-game feel and keep you engaged, reinforcing concepts of whether you land a trick or collect an item. That being said, there are a few instances where the thing can become repetitive if you're too good.
Following that, the soundtrack is also pretty good. I mean, the music isn't "good" but it fits the style of the game and still manages to get your head bumping. That's no easy feat.
8
If you want to get a hit of that nostalgia or want to see what the fuss is all about with the Tony Hawks games, this is the one to get you into it.
Pros:
Great gameplay
Excellent Visuals
Cons:
Activision O2 November 2002--OK, so now we're up to the fourth title in the venerable Tony Hawk series, and we're pretty sure you are thinking the same thing we were before we saw the game--what the heck is left for developer Neversoft to do with this one? Well, a good lot, thankfully.
For starters, they've added a new Career mode that offers a wealth of playability. You skate around in massive areas with no time limit and interact with people, not unlike your standard role-playing game. For example, talk to a photographer and he'll ask you to pull off some tricks for a shoot. Or race across town to warn your skater buddies that a cop is on his way over to bust their asses.
And get this: If you get bored with the skating, you can easily jump into one of the included minigames, such as a fully playable match of tennis or basketball! Of course, the PlayStation 2 version will feature online play. As for the Xbox or GC games? Well, Neversoft's keeping quiet so far.
Not surprising, since Microsoft and Nintendo don't have any solid online plans yet.
Playstation 2 Screenshots