Total War: WARHAMMER 3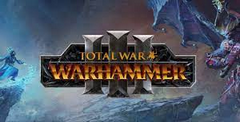 Click the "Install Game" button to initiate the free file download and get compact download launcher. Locate the executable file in your local folder and begin the launcher to install your desired game.
Fast-paced, exciting, and just a little bit chaotic, Total War: WARHAMMER III is a direct sequel that offers a wide variety of different playing styles, tactics, and the like. As both and single-player and multi-player game, it has achieved excellent commendations from the player base, and has even received awards and recommendations for its overall gameplay experience.
What is Total War: WARHAMMER III?
What is Total War: WARHAMMER III? Taking a unique approach on the war genre, Total War: WARHAMMER III allows players to wage war their own way, be that to save the world or destroy it. The open-world campaign ensures that tactics are critical; meanwhile, the real-time battles keep gameplay exciting and engaging throughout the experience. This is something that many tactical strategy games can fall down on, and so it's nice to see the success achieved in this game.
Players can join one of four factions during the gameplay experience, and from there, play the game however you see fit. In previous games, factions included the High Elves, who desperately sought to stabilize the vortex above their home; meanwhile, the Lizardmen faction sought to prevent cataclysm and catastrophe for the world. However, the Dark Elves and the Skaven had a different, dark purpose, and are seeking to take control of the world and its inhabitants through war.
Whichever faction you choose is up to you – and this choice will help to determine the world's future inevitably, going forwards. As the third instalment in the series and a dramatic conclusion, there are now even more playable factions too than ever before, such as the Grand Cathay, the Tzeentchians, and the Daemons of Khorne!
Whether you prefer diplomacy, exploration, statecraft, or all-out war, the choice for how to play the game is entirely down to you. As such, it's a game that almost any war fan will likely enjoy.
The game is graphically stunning, and with its complex and involved storyline, it has gone on to receive several awards and recommendations. These include recommendations by EuroGamer.net and the RPS; moreover, some of the game's awards include the Rock Paper Shotgun Editor's Choice Award at E3 2017, the 2017 Gamespot Best of E3 winner, the CGM Online Best of E3 2017 winner, and more. In short, the game's announcement was met with great hype, and it's safe to say that it doesn't disappoint.
Rating and Similar Games
Few games tackle the turn-based style quite as well as Total War: WARHAMMER III, and for this reason, we give the game a rating of 9/10. While not every player will necessarily appreciate the turn-based strategy and puzzle nature of the game, it's still a stunning game that is highly worthy of praise.
Similar games include the obvious choice: Sid Meier's Civilization series come close, as does HUMANKIND and both the sequel and predecessors, Total War: Warhammer and Total War: Warhammer II.
8
This fast-paced, exhilarating game is undeniably a fittingly dramatic conclusion to the series, and features immense strategy along with stunning graphics, complex lore, and more.
Pros and Cons
Pros
Visually stunning graphics
Fast-paced gameplay experience with open-world designs
Every game is unique and players can choose to tackle conquest as they see fit.
Create alliances or declare Total War – it's up to you
Cons
The gameplay style may not necessarily be for everyone, with some people preferring a more directly involved game instead.
Download Total War: WARHAMMER 3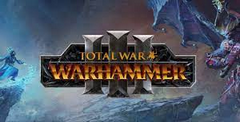 System requirements:
PC compatible
Operating systems: Windows 10/Windows 8/Windows 7/2000/Vista/WinXP
Similar Games
Viewing games 1 to 8