Vanishing Point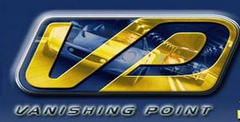 Click the "Install Game" button to initiate the file download and get compact download launcher. Locate the executable file in your local folder and begin the launcher to install your desired game.
Like every era of video games such as the late 80s and their fighting game frenzy, the 90s and their core focus on shooters and beat em ups, the early 2000s were known for their large catalogue of Racing Games. Most of them were easy to play, and fun to master, but then there was Vanishing Point, a game so hardcore, so realistic in its core design, that it halted people's advancement within the game for months on end. Officially released on the Sega Dreamcast and the original Sony PlayStation, Vanishing Point became the bane of many racing game fanatics' existence.
Like most other racing games at the time was simplistic, you choose a level, it gives you a track and a car and you race, or do stunts which are also a huge part of the game. But where games such as Need For Speed: Porsche Unleashed, 4x4 Evolution and Midtown Madness 2 were made for more casual players; Vanishing Point was made for hardened veterans of the genre who were ready to get their road rage on.
Dangerous Pursuits
In most racing games such as the aforementioned Need For Speed games or 4x4 Evolution, the A.I was designed to be challenging, to not let you ahead of them, but they had their flaws and they showed once you got used to the specific patterns that these opponents you came across followed. They usually drove in straight lines, keeping their distance from you, staying either behind you or towards the side. In Vanishing Point, these patterns all go straight out of the window, the cars are cutthroat race car drivers; they are out to absolutely get you.
The A.I in this game genuinely does not care about your feelings, they cut you off, they shove you to the sides of the road, they overtake you and sometimes they keep driving ahead of you so you can't push ahead of them. Combine that with the realistic, almost simulation like driving mechanics of the game, and you have a recipe for a whole lot of pain. Players seemingly have quit the game despite falling in love with the game because of the good graphics and sound design.
Games Are Evolving
The game had some really good graphics at the time of release, granted they have not aged well as this was a game more focused on creating realistic graphics than creating a distinctive art style at the time of its initial release, but it does what it set out to do quite well. Developers Clockwork Games; created a game that has a good selection of cars to choose from, cars that usually weren't in other games because they had more expensive sports type cars to make their games more over the top racing madness.
This game kept a simplistic and much more real tone to its design, a realistic design on the way those cars looked and a distinct way these cars drove, each car felt different to drive and realer than the last one, the way they even sounded was often times different, and while on the topic of the sound, the game has a banger audio team which really created a masterful sound design for the game.
The Nitty-Gritty
The game has some of the most painstakingly realistic gameplay mechanics, which makes for a highly difficult game to learn and an even harder game to master, but it is a rewarding experience which often times looks and feels like actually being on the track, in the nitty-gritty.
7.5
Brought down sometimes by the visual bugs that come with making a highly ambitious looking title, and some minor clippings, nothing game breaking though.
Pros
State of the art graphics
Realistic yet fun to play driving mechanics
Great audio design
Unique selection of cars
Cons
Some minor visual bugs
Very difficult game, extremely hard to grasp for casual player base
Download Vanishing Point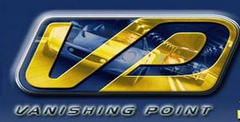 System requirements:
PC compatible
Operating systems: Windows 10/Windows 8/Windows 7/2000/Vista/WinXP
Game Reviews
Clockwork Games and Acclaim are bringing us this one sometime in the fall. It features tons of licensed cars from all over the world, incredible-looking levels and a good number of modes--take the Stunt Driver Mode for example. You choose from a series of Crazy Taxi-inspired tricks (long jump, slalom, barrel rolls and more) and go for the most points you can. You can also pump up your cars. The DC needs a driving game like this--totally arcadey with tons of stuff to do.
Similar Games
Viewing games 1 to 8