Crazy Taxi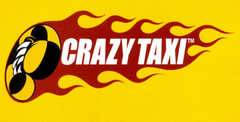 a game by
Gaelco, S.A., and Acclaim
Genre:
Racing
Platforms:

Dreamcast,

GameCube,

Playstation 2

Editor Rating:

7

/

10

, based on

3

reviews
User Rating:

4.7

/

10

-

3

votes
Rate this game:
See also:
Crazy Taxi Series
It's not often that a game is fought over in the offices here, but our copy of Crazy Taxi moved its way from desk to desk a lot more than your average game. It wasn't just the four guys reviewing the game who were scrabbling for it either...the art guys loved it, people from other magazines loved it (there's a contingency of the Official U.S. PlayStation Magazine who are utterly addicted to the thing) and wives/girlfriends/buddies and kids were enamored with it too. There's something remarkably compelling about the game--and it's not just that it looks so good.
As we said last month, the sign of a really good arcade game is when it's simple and effective. Crazy Taxi doesn't get bogged down with overly complex concepts or rules...your task is simple; make as much money as you can before you run out of time. With that in mind, the frenetic pace of the action drives you to take risks and hurtle about the streets, leaping over other cars and smashing through anything that gets in the way. With the grinding tunes of The Offspring and Bad Religion in the background too, this is a truly exhilarating game.
It's a shame that Sega chose not to add too much to the final release. The extra city map and mini-games are a welcome addition, but it's a pity that we didn't get a multiplayer experience to add a more competitive edge. As it is though, everyone here became fiercely competitive as we passed the joypad around trying to beat each other's score. Now when was the last time you did that?
If nothing else, Crazy Taxi is proof that old-school gameplay values are still alive and well and still capable of being the driving force behind a really good quality game. Anyone who sees this will want to try to have a go...and after mastering the controls, we defy anyone not to be completely addicted to the thing.
Download Crazy Taxi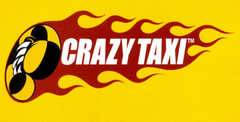 System requirements:
PC compatible
Operating systems: Windows 10/Windows 8/Windows 7/2000/Vista/WinXP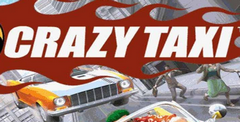 System requirements:
PC compatible
Operating systems: Windows 10/Windows 8/Windows 7/2000/Vista/WinXP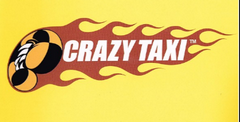 System requirements:
PC compatible
Operating systems: Windows 10/Windows 8/Windows 7/2000/Vista/WinXP
Game Reviews
Overview
Since Crazy Taxi has now been released on every next generation game console in its mostly original form, chances are you may find yourself already somewhat familiar with it. When Sega released it three years ago for the Dreamcast, it became an instant hit with most gamers due to its entertaining gameplay and solid control system. When it was ported to other systems however, little effort was taken to add any new or extra features and the same can be said about the sound and graphics capabilities. Unfortunately, this is also the case concerning this latest GameCube port, which is almost identical to the original Dreamcast version.
If you're not familiar with Crazy Taxi, the game is set in a city where a taxicab is driven around town picking up passengers, and the goal is to get them to their destinations before time runs out. Although the concept is almost too simplistic, it works surprisingly well and all types of gamers are able to enjoy it.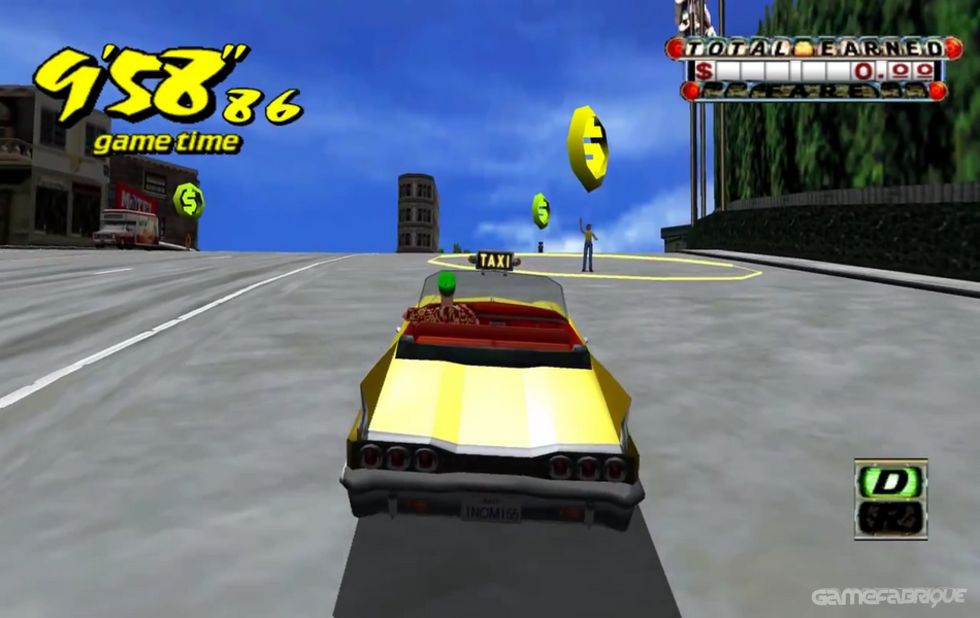 Gameplay, Controls, Interface
As mentioned earlier, Crazy Taxi has one of the most straightforward and uncomplicated structures for gameplay, consisting of three major goals. The first is to pick up a customer. To identify a potential customer, a dollar sign will be spinning over a person's head in one of four colors. Each color signifies how far the customer is looking to travel with red being the closest and green the farthest. Once the customer is picked up, the game picks up as well with the player attempting to get the customers to their locations by any means necessary.
As the customer enters the cab, a time limit is set that runs parallel to the game time clock, so having some familiarity with the city streets will make an immense difference. Once you take off in a desperate attempt to get the customers dropped as fast as possible, you'll also notice that when a crazy risk is taken, like squeezing between two cars or driving on the wrong side of the road, the customer will give out extra tips. These tips are then added to the final total after time runs out.
After the customer has seen their life pass before his or her eyes numerous times, you should be close to the destination. Once it's reached and after coming to a full stop, the base fare will be given along with any bonus fare that was earned. The bonus fare is a straightforward calculation of the time left being converted to cash. In addition, bonus time can also be added to the game time limit if the customer was dropped off early enough. Up to five extra seconds may be awarded however, if too much time passes in an attempt to locate the drop off point, not only will there be no time bonus given but the customer may also refuse to pay the base fare. If time expires on either the customer's or the game's time limit, the game is over and if the customer didn't reach his or her destination, no money will be received from that customer.
While getting the customers to their destinations, there are a number of maneuvers that can be implemented by combining various buttons and other controls. For instance, a burst of speed called a crazy dash can be accomplished by releasing both the accelerator and brake, then shifting to drive and pressing the accelerator. Another called the crazy drift, which causes the cab to slide, is completed by shifting into reverse and back into drive while steering hard right or left. All of these are performed without any difficulty, as the controls are easy to grasp. The steering, for example, is performed using the control stick or pad while acceleration is performed using the A button. Braking use the B button, changing the drive gear forward uses the R button and reversing is accomplished with the L button. If you want to see a destination reminder showing how much farther it is to your destination, the Y button can be usedb and for when some idiot jumps out in front of you, a horn can be pushed using the X button.
Although there aren't many gameplay options available, there is an original and an arcade mode available for selection. The difference between them is mainly the course, as both have the same four selectable cabbies. The last option is slightly different, called the crazy box. Here you can fine-tune your driving skills by attempting to set various records on nine different mini-games. Simple things like performing the farthest jump or reaching a flag in the allotted time are included in addition to more difficult tasks like delivering three customers to their destinations through heavy traffic.
Graphics
Since the date three years ago when Crazy Taxi was first released, console graphics have come a long way with new techniques and hardware. Unfortunately, Crazy Taxi's graphics have not. Almost identical to the Dreamcast version, it appears nothing was done to improve the game or take advantage of the GameCube's superior hardware. Issues like the grass and tree leaves consisting of large smears and the general lack of detail are things that should have been spruced up.
Audio
The audio is a similar story to the graphics, but much less of an issue. With solid tracks from Offspring and Bad Religion, finding better music would be an attempt at the impossible and the regular sound effects still hold their own without distracting from the gameplay. There are places where improvement would have been welcome but this isn't one on them.
Bottom Line
Crazy Taxi was an overall disappointment. As the direct port of a three-year-old game, certain steps should have been taken to bring it up to par. If the main goal was to get as many GameCube titles to market in a short period of time, you'd have to say mission accomplished. However, buyers beware as originality was sacrificed in the process. Still the same solid gameplay as before -- if you've never played Crazy Taxi you may want to rent it and take it for a spin.
Overview
Once again you hop into your cab cruising the streets looking for a chance to earn your next fare. You spot another desperate customer eager to get to his next destination. As he climb in you hit the gas and speed down the crowded streets avoiding oncoming traffic and pedestrians as you race against time. Stuck in a world where time is money you prove that you are the craziest of all cabbies to earn another day's fare.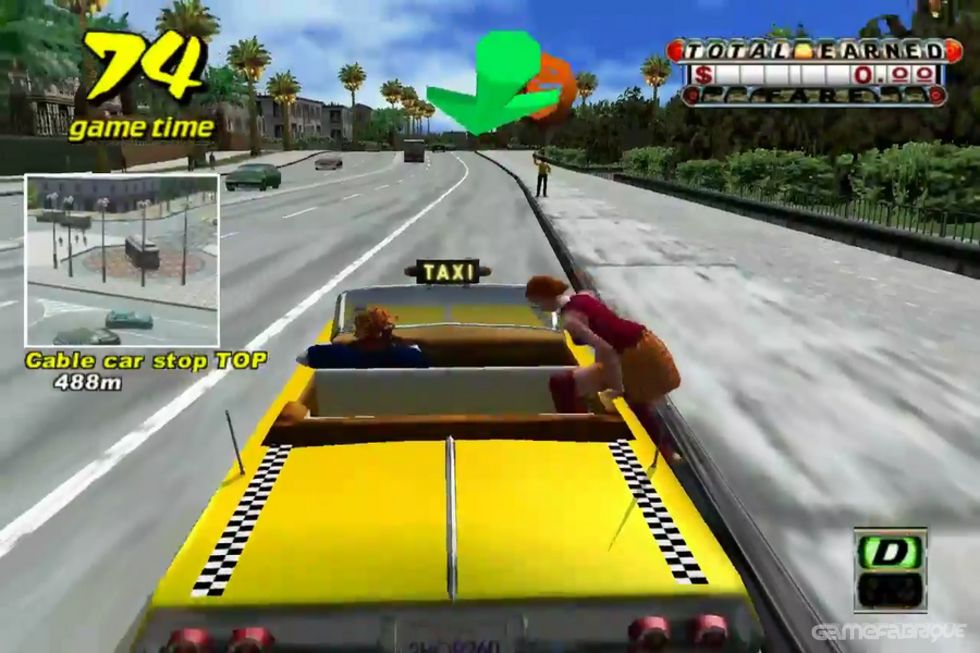 Gameplay, Controls, Interface
Before you start the mayhem you have a number of choices to determine how challenging you wish your joyride to be. Once the screen is displayed you may choose one of two heavily detailed courses in which to race around like a maniac, picking up as many passengers as possible. If you feel like you are up for the challenge, you also have the option to choose how long you have to collect all the cab fare you can before time is up. As an added bonus, you may pick a number of mini-games to tone your skills at the wheel for when you want to get that top score.
As soon as you choose the course and time limit you're thrown into another screen where you must choose one of four intriguing characters. At last you are ready to get down to business and show the world what you've got. Everything is set up for maximum thrills behind the wheel. As you are driving around looking for your next victim, er, passenger, you will run across a floating dollar sign above a circle where a frantic customer will be waving at you to stop. Now keep in mind the dollar signs appear in a variety of different colors that indicate how difficult it will be to acquire the fare. To pick up a customer you must rush over and come to a complete stop somewhere inside the circle. After the customer hops in an arrow will appear over your cab pointing in the direction of your destination. As you weave through traffic you will gain tips for your skill at maneuvering through the other vehicles. Eventually you will arrive at your destination, which will be highlighted by a green circle and you will have to drive your taxi into it to receive your fare.
After you have run out of time and have picked up as many passengers as possible you then are rated on your performance. The screen changes showing the mug of your driver and of course the amount of cash you have earned during the course. How well you have done determines the grade you will receive. This has no real effect on the gameplay but it is nice to see how you are improving the more you play the game. Once you have received your grade it is saved to view later in the game records.
Graphics
The PlayStation 2 graphics truly bring flavor to this already amazing game. The cabby's cars are each designed to express the personalities of their drivers. Also the customers that you pick up through the game are of all shapes and sizes and differ in movement and reaction to things that you may do while driving. I found that it was particularly humorous how the other vehicles would be thrown around in the game when I would collide into them, instead of actually appearing to be damaged. Throughout the entire game everything flows well with the movement of the taxi, as well as the numerous things with which you can collide.
Audio
I've always felt that good theme music can really help you get into the mood of whatever you may be doing. I truly enjoyed the fact that, while playing a psycho in a taxi, I could sit back and enjoy the musical sounds of the talented band The Offspring. It was amusing that the customers would insult me if they had to dodge to avoid my car when I picked them up or if I took too long to drop them off. Of course, in the end it was satisfying to hear the driver tell the customer to sit down and shut up whenever they would get out of their seats to yell at me. After playing Crazy Taxi I had so much fun listening to the music that I felt I should've gone out and bought the soundtrack.
Bottom Line
Overall, Crazy Taxi was one of the more enjoyable games I have had the pleasure of playing for some time. It's jam-packed full of amazing graphics that aren't just comical but also bring a unique flavor to the game's interactive performance. Also, without that spectacular theme music present during the game, there might be a loss to the feel of the gameplay. With all these elements, including the intensity of having to avoid the troubles of oncoming traffic and vulgar passengers, Crazy Taxi rockets above other PlayStation 2 titles. If you enjoy the thrill of high speed out of control mayhem, then Crazy Taxi is the game for you.
Similar Games
Viewing games 1 to 7