World Tour Soccer 2002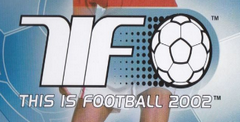 Click the "Install Game" button to initiate the file download and get compact download launcher. Locate the executable file in your local folder and begin the launcher to install your desired game.
Overview
And the ball is intercepted by the opponent'watch while they work their foot magic and kick it dizzyingly across the field to one another, evading your tackles. Soon they're up against the goalkeeper, they shoot, and they score. GOOAAAALLLLL!!!!! Welcome to amateur mode in World Tour Soccer 2002. This game is for the serious and possibly hard core soccer fan. Everyone else should just take a seat in the stands and enjoy the action from afar and let the pros go to work.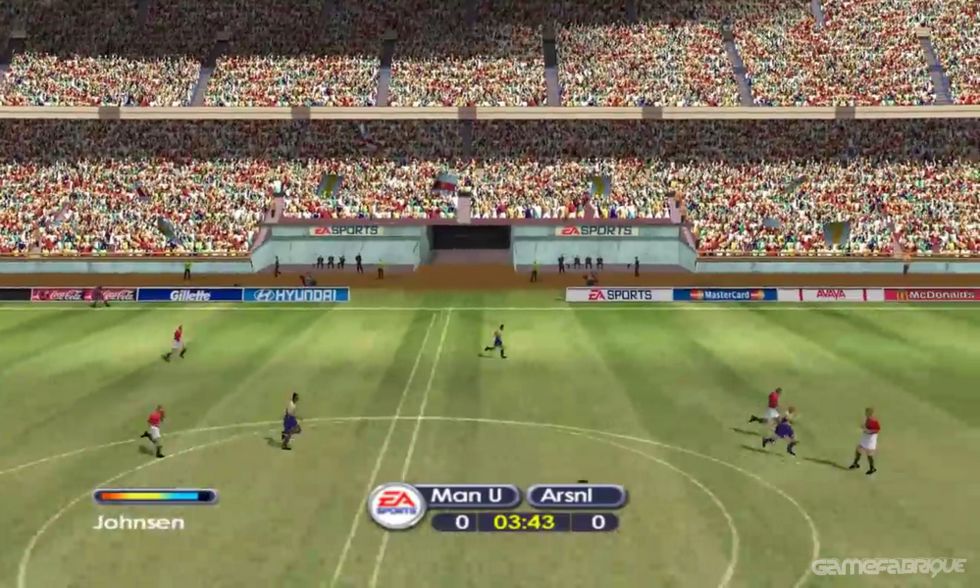 Gameplay, Controls, Interface
I have to think this game was designed for someone that wants a very complicated, but realistic soccer game. Or would it better be called a simulation? Granted, I'm not much of a sports fan nor do I play a whole lot of sports games and this particular game just adds to the reason I don't: Sports games have become way too complicated.
I started up a new game and within about 10 seconds the other team had already scored on me. Ok, no big deal, it's a new game and I don't have the hang of it yet. After getting spanked by the computer a couple times in a row I decided to whip out the manual and see what controls I was missing or see if I can find something to help me play better. A lot of controls are listed in the manual (six pages worth!). I found that during the game it became very confusing to figure out which button to press to pass, or shoot, or do anything I wanted. Then just as I think I've done it, something else happens. For instance, I frequently tried to pass the ball to one of my teammates by tapping the pass button and they kick it right back to me! I tried again; same results or the person that got the ball would then kick it away, usually allowing the opposing team to gain control of the ball. Many times if I just simply try to pass, the player wouldn't kick it anywhere towards another teammate. The worst is when the ball goes out of bounds or to the goalkeeper and I try to kick or throw the ball to someone on my team. The ball almost always ends up going right to an opponent and in many cases my teammate was nowhere to be seen! On the off chance I managed to throw the ball to my teammate, the player would almost immediately kick it away directly towards an opponent. I found the movement control to be the best of the lot, it felt like I would expect and responded nicely. Unfortunately the rest of the controls didn't do a thing I wanted them to. It seemed the more I played the game, the better I didn't get, though. Very frustrating indeed!
Control is an extremely important part of any game and this game is no different. Because of the problems I had with the control, I also had numerous problems with the gameplay in general. Supposedly there are difficulty levels of Amateur, Pro, World Class, or Master. When I found the setting I was surprised and disappointed to see I was playing in Amateur mode. The computer AI appears to be smart'very smart. The computer is incredible at stealing, than passing circles around you, and ultimately homing in on your net for a goal. Even if you steal the ball back, expect several players to almost immediately converge on you and get the ball back leaving you no place to pass. Meanwhile it seems your team is out for coffee somewhere. Fortunately the computer handles the goalkeeper for the most part so it's pretty decent at blocking goals. Unfortunately this means if you can get close enough to their goal to take a shot you'll probably miss anyway.
Aside from just the general gameplay, there are a ton of options and configurations in the game. A good deal of them can be accessed in game and others are only available in the menus. One nice in-game feature is the ability to change the viewpoint of the camera to either side or overhead and how far out it is to suit you best. There are options for substituting players although I found it difficult to know who's who while in the game. You can specify whether or not fouls can occur and if so, how blind (or keen) the referee is. There is an option for controller vibration, but I never noticed it working at all during the game when it was turned on. In addition to the options, there are a lot of customizations you can make to the teams and the players themselves including attributes and even physical features. It seems there are almost no limits to what you can customize. It also seems there are almost no limits to the number of teams and stadiums available in the game. While many national teams make an appearance, you also see lots of city teams as well as great teams from the past. There are literally dozens of teams to pick from, each with their own different players.
The matches you play can be played in one of several modes: Quick Game, Exhibition, and National, Special, or International Competitions. Within each competition are several competitions you can play and try to work your way up the ladder to win. Some of the more interesting ones are the Timewarp League which lets the greatest teams from the 1950's to the 1990's play against each other, Jumpers 4 Posts lets school teams play on a playground, or the custom cup which allows you to specify the competition any way you want. If you can manage to snag a trophy, it'll show up in the trophy room for you to see for eternity (or at least until you delete the save file from your memory card).
Graphics
Certainly the best part of the game falls in this category. The graphics are very clean and bright and all have very nice details from the mow marks on the grass to ripples of flags blowing to the players' uniforms and even right down to their facial expressions too. The quality is what you'd expect to see on a PS2 these days. The effects look great from the glow of the lights at night to the rain to snow falling to flags waving in the crowd to even the shadows of the players. The animation of the characters is beautiful and very realistic looking. Overall, this is a great game to look at and watch. You can watch it in a few different ways too. There are various camera options for how close you want to be to the ball and whether you want to play the game from an overhead view or a side view. Unfortunately I do have to say that most of the text in the game is very small and difficult to read.
Audio
Nice sound effects. Play it on a good stereo and you'll think you're sitting right in the stadium. Soccer itself is pretty quiet aside from this, running on grass and kicking a ball typically don't make a whole lot of sound and this game is no different. The crowd will cheer, jeer, chant, sing, and sound off the way you'd expect any crowd in a stadium would. Meanwhile the commentator will call off all the shots, moves, fouls, and everything else that happens during the game with a charming light British accent. Basically it's like watching soccer on TV minus hearing the "GOOOAAAALLLLLLLLLL!!!!!" Where's that South American commentator when you need him? If you can't tell the difference between a video game or a real game when not looking at the screen, and you can't with this game, that's always a good sign (or sound, as the case may be)!
Multiplayer Experience
This game was immensely more fun against a live human player that played about as well as I did, although she was extremely frustrated with the controls. About the only redeeming gameplay quality is the multiplayer. One nice feature is that this game will support up to 8 players at a time if you're using Multitaps and although I didn't get to play this way, I'm sure it's a blast.
Documentation
This is a pretty thick manual for a soccer game at 36 pages, especially since it doesn't describe how to play the sport at all. As you read it, you'll notice that only the first 9 pages are related to actual gameplay. I found the game virtually unplayable without reading the manual since there are so many controls. A seasoned soccer player could probably figure the game out easily enough without it, however.
Bottom Line
I enjoy soccer but I'm certainly not anywhere close to a die-hard fan. Likewise, I enjoy simple sports games where I don't have to deal with tons of confusing controls, customizations of teams, etc. I feel this is important to mention because I think someone that enjoys in-depth sports games may enjoy this game. World Tour Soccer 2002 has a nice feel to it, it's pretty to look at, and it sounds great. There are also a ton of customizations for the die-hard soccer fan. But for those of us that want to plug in a game and just play a simple match, stay far away from this game unless you just want to watch or like a great challenge. The computer opponents have very good AI, which definitely makes for that challenge. The controls are very complicated and confusing, which I found detract from the game just simply being fun to play unless you're playing another live person (as they're just as likely to be just as confused as you are).
Download World Tour Soccer 2002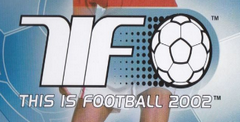 System requirements:
PC compatible
Operating systems: Windows 10/Windows 8/Windows 7/2000/Vista/WinXP
Playstation 2 Screenshots
Other Games by 989 Sports