Viewing games 1 to 9 (of 9 games)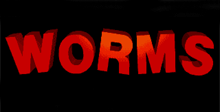 Explore the sinister side of nature as you control a troop of armed-up, never-say-die Worms in an arcade-strategy extravaganza! Use Shotguns, Bazookas, Homing missiles and Banana Bombs in your bid for survival and the ultimate accolade... Victory!
Discussion

3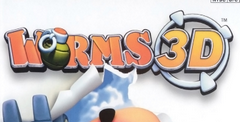 Personally, I'd have rather been playing Scorched Earth. While Acclaim hasn't been known for releasing showstoppers, this update of an old franchise seems a worthwhile party game to occupy a small group of game playing friends.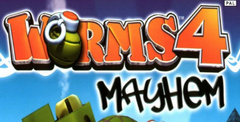 Worms always struck me as docile creatures. After all, the slinky invertebrates spend their entire lives wallowing in the dirt ' not exactly threatening, right?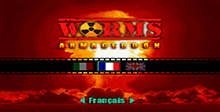 Dis ain't no fishing game. The ultimate test of strategy pits worm vs. worm throughout 44 missions for 1 - 4 players. Ignite 41 special weapons, like highly flammable old ladies, bouncy banana bombs, and flying sheep, as you inch your way to victor..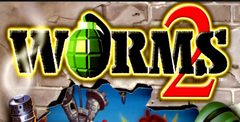 Gameplay and controls for the game are so simple it took no time at all to master them. Firing the weapons takes a little practice because you get to control how hard the weapon is fired and the distance the projectile will fly.