WWE SmackDown vs. Raw 2009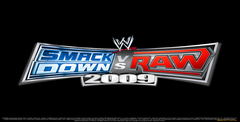 Click the "Install Game" button to initiate the file download and get compact download launcher. Locate the executable file in your local folder and begin the launcher to install your desired game.
Wrestling games have proven popular with gamers ever since the birth of the original video game systems. WWE SmackDown vs. Raw 2009 proved to be another popular choice, bringing a fresh perspective and new additions to what a wrestling game could be. Developed by Yuke's and published by THQ, WWE SmackDown vs. Raw 2009 brings us new game modes, a roster featuring over 60 wrestlers, 14 different one-on-one game modes, and the Road to Wrestlemania.
Road to Wrestlemania
Smackdown VS Raw 2009 gives us the ability to take part in six alternative scripted storylines. Each of these storylines lead up to Wrestlemania, and involve different wrestlers. The wrestlers featured are John Cena, Triple H, CM Punk, Chris Jericho, The Undertaker, and a first time tag team storyline featuring Batista and Rey Mysterio.
The cutscenes in between matches are voiced over by real WWE wrestlers, and the drama that we've become so accustomed to in wrestling spills over into the game, which fans will no doubt love.
If it's Wrestlemania you're after, WWE Legends of WrestleMania is a game which can give you that sole experience. While Smackdown VS Raw 2009 incorporates that mode into the core game, WWE Legends of WrestleMania is a great alternative developed by Yuke's. the same people behind the Smackdown vs Raw series.
While Legends of WrestleMania is a game that allows you to Pile drive your way to the top, the main attraction here is that you have the ability to play as some of the true greats of wrestling.
Career Mode
The Smackdown VS Raw 2009 career mode enables players to create a character, or take control of an existing wrestler, in order to battle their way up for a shot at the main title belt. There's a few belts you can try and claim, which include: World Heavyweight, Cruiserweight, WWE, WWE Tag Team, ECW championships, United States, Women's, Intercontinental, Hardcore, and World Tag Team. The create-a-finisher mode is a welcomed feature for any created character. You can now make your own player's finishing move, by using up to 10 alternative animations. The feature isn't as complex as it could be, it's actually quite limited, but it's a great first attempt and has a lot of potential to be a more prominent feature in future games.
As you battle with your opponents, you will unlock stars at the end of each game, these stars are vital for the progression of your player. The number of stars you earn, will be taken from the tally of the total number of stars required to challenge the number one wrestler. Depending on how you performed in the match, your player attributes will also increase. These attribute ratings depend on a number of different factors. In true WWE fashion, playing to the crowd helps, so don't just beat your opponent, be excessive - taunt them, and slam them through a burning table.
Player attributes such as strength, durability and speed will increase, not just by beating your opponents, but also through the level of entertainment you provide in a match.
Graphics
The game looks awesome. The realism of the wrestler's appearance adds to the game's appeal.
There are some clipping issues, but the game flows a lot better than previous games in the series.
TNA Impact gives the game a good run for its money in terms of overall look, but SVR '09 is definitely an improvement on its predecessor.
In Comparison
As a wrestling fan, Smackdown VS Raw 2009 would have been a great choice, however, other similar games like Def Jam Vendetta and TNA Impact are great games in contrast. Def Jam Vendetta brought something else to the space. Unique, great graphics and strong gameplay.
Vendetta brought together more than 40 different artists from the Def Jam Records label, to battle each other in a series of underground street brawls which are organised by a character known simply as D-Mobb.
From the main box office stages of Smackdown VS Raw 2009, to the back alleys and clubs of New York City, Def Jam Vendetta brought a deeper experience. Tapping a button performs a quick attack, holding the button down performs a much stronger attack. This gives you the freedom to string together more complex combos, unlike that of Smackdown VS Raw 2009.
Once you have your opponent on the ropes, you can execute your finishing move in SVR 09, as well as a similar feature in Vendetta, which allows you to link together attacks in order to build up a power bar, which then allows players to carry out a special attack once the bar is full. As well as the numerous game modes of SVR 09, Vendetta also allows the player to take part in different game modes, such as: single, tag-team, handicap, and battle royal.
7
Smackdown VS Raw 2009 is a fresh take on the wrestling game series. If I was to give the game an overall rating, I would go with 7/10. Despite its new features, it still has a few problems which need to be ironed out.
Pros
Create-a-finisher / player
Large roster
Different game modes to choose from - including the new tag team mode
Inferno match is a fun mode
Cons
Commentary improved, but still in need of development
AI lacks intelligence
No major changes in mechanics since Wwe Smackdown Vs Raw 2008
Download WWE SmackDown vs. Raw 2009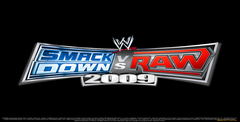 System requirements:
PC compatible
Operating systems: Windows 10/Windows 8/Windows 7/2000/Vista/WinXP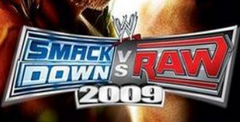 System requirements:
PC compatible
Operating systems: Windows 10/Windows 8/Windows 7/2000/Vista/WinXP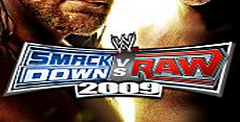 System requirements:
PC compatible
Operating systems: Windows 10/Windows 8/Windows 7/2000/Vista/WinXP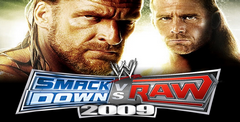 System requirements:
PC compatible
Operating systems: Windows 10/Windows 8/Windows 7/2000/Vista/WinXP
Playstation 3 Screenshots
Playstation 2 Screenshots
Similar Games
Viewing games 1 to 7