WWE Wrestlemania X8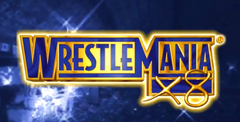 Click the "Install Game" button to initiate the file download and get compact download launcher. Locate the executable file in your local folder and begin the launcher to install your desired game.
If you've been into 'rasslin games for a few years now, you're probably aware of the differences between THQ's Nintendo 64 WWF titles and its SmackDown! series for PlayStation. Traditionally, the N64 titles featured more strategic, grapple-heavy bouts. The Sony-bound games offered flashier, fighting-game-style combat. It's really a case of bruised apples and reamed oranges, as each style of play is fun in its own way.
Surprisingly, THQ has decided to keep this dichotomy alive in the next generation. Wrestlemania X8 carries on the tradition of grapple-based gameplay, making full use of a wide array of holds, throws, reversals and submission moves.
The game's roster swells with 42 larger-than-life WWE superstars, including past WCW, nWo and ECW members. Of course, you can also tailor your own champ using the Create-A-Superstar mode. Developer Yuke's has also meticulously re-created the recent Wrestlemania X8 event sets along with seven other official arenas. In addition to old-fashioned normal matches, you can tackle zany ones like Cage, Ladder, Table and the ever-popular Hell in a Cell matches. You'll also find all of the entrance tunes, TitanTron video reels and wrestler entrances that you'd expect from the leader in "sports entertainment."
People say:
8
It's great to play a wrestling game that actually simulates the strategic, grab-oriented sport of wrestling. Sure, X8 still has all the pyrotechnic hullabaloo and slick presentation of a WWE broadcast, but underneath all that jazz, you'll find a complex system of holds and reversals that would please Greco-Roman grapplers. In fact, X8 has the best gameplay of any recent wrestling title. The GameCube controller performs wonderfully--holds and throws are a breeze to pull off and changing targets with the C-stick is simple. As with most wrestling games, the matches tend to drag on much longer than I'd prefer, but at least the slowly building action usually climaxes with some stunning exchanges. Plus, you can spice up the fights with the copious match types. Slamming people against the side of a cage with a trash bin can be a nice change of pace after a few traditional bouts. But visually, X8 doesn't do much for me. The characters, rings and crowds look merely OK, and the janky collision detection means you'll see a lot of arms and legs clipping through each other. The soundtrack is also fairly vanilla for a WWE title: a mix of nondescript, kind of out-of-place music with the occasional Limp Bizkit or Motorhead tune. However, the limited Create-a-Superstar mode might be the biggest snafu in the game, due to a lack of appearance options. My quest to re-create our staffers was curtailed by a dearth of Asian male faces.
8
If I have one complaint, it's that X8's Create-a-Superstar mode is fairly bland. You can't go nuts with the options and make anyone really cool. Other than that, this is a very competent, fun wrestling game on par with SmackDown! in almost every way. You've got a big collection of gimmick matches (Hell in a Cell, Cage, TLC, etc.) and a bunch of different show settings to choose from. Control-wise, I'm really impressed by X8. I had no problem pulling off any move I wanted, and using the GC's C-stick makes focusing on different opponents a breeze. Plus, I get to play as Hogan! Aw, hell yeah. It's about time I got to lay the big boot on The Rock.
8
Wrestlemania X8 is almost a wrestling fan's dream come true. But there's one thing that's keeping it from achieving greatness: the incredibly dull Create-A-Superstar mode. One of my favorite parts of previous rasslin' titles was the ability to put my friends and myself in the ring. X8 just doesn't have enough variety to do that accurately. At least THQ and Yuke's didn't skimp on anything else. This is a smooth, fast, easy-to-play brawler with loads of awesome match types (my personal fave: TLC matches) and impressively deep story and belt modes. I miss Xbox/tow's broadcast-style replays and presentation, but this is the better overall game.
Download WWE Wrestlemania X8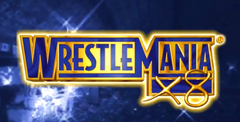 System requirements:
PC compatible
Operating systems: Windows 10/Windows 8/Windows 7/2000/Vista/WinXP
Similar Games
Viewing games 1 to 8