Aquarium Designer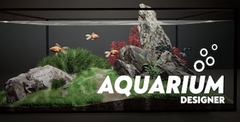 Click the "Install Game" button to initiate the file download and get compact download launcher. Locate the executable file in your local folder and begin the launcher to install your desired game.
At first, I thought that Aquarium Designer was a game that would not appeal to me, but this is one of those very addictive games that can take over your life! What drew me to this was that my grandfather decided to get an aquarium and got really into it and I was surprised at how much work went into setting and looking after an aquarium. With this game, it takes away all the stress, but still gives you a taste of what it is like to design an aquarium.
Providing A Service
If you think that Aquarium Designer is the kind of game where you just screw around and do what you want you are mistaken… well there kind of is a mode like that, but there is also a campaign/career mode in the game for you to sink your shark teeth into. The idea is that you are a person who designs aquariums and various businesses (and people) ranging from hotels to restaurants will hire you to design an aquarium for them.
They will give you a list of things that they want, the size, style, and so on, but you then have to decide what you feel is best for their needs. You do a great job and you make money, money that can be used to buy more cool stuff for the next aquarium you have to build.
If You Build It The Fish Will Swim!
Very cool Field of Dreams reference there, right? Anyway, Aquarium Designer has you first of all decide what kind of tank you want. It can be a small tank made for the home or a massive one that will be a centerpiece for a restaurant. You then have to decide how much sand you want in there. Fill it with rocks, plants, and so on, and then fish!
Different fish have different needs and it is up to you to learn what the various species of fish and aquatic plant life need. You will have to sort out what pump to use, filters, and so on. So, there is far more to it than just filling a tank with water and throwing in some fish and a little statue of a diver!
Relaxing With The Motion Of The Ocean
As well as having the main mode where you build aquariums for various customers. Aquarium Designer also has a couple of creative modes for you to do as well. There is a more realistic mode where you have certain things that you have to take care of to ensure the tank is actually possible and that the aquatic life can survive.
There is also another mode where you are free to just create and fill it with whatever the heck you want! Both of these modes are rather relaxing and can get you into a somewhat Zen-state as you play which is cool.
8
If you ask me, you do not require any existing experience with aquariums to get a lot out of Aquarium Designer. If you like building houses in games like The Sims or using your creativity in Minecraft, you are the kind of person that is going to find, Aquarium Designer a great deal of fun. Now I just have to try and convince my 80-year-old grandfather that this game could be something he could enjoy.
Pros:
The whole game can have a very calming effect on you
Building an aquarium is a lot of fun
Far more strategy goes into building an aquarium than you would think
I liked how there were two different creative modes
Cons:
Even though it is just a game, when you fish die that is super sad man!
Some of your customers do not know what the heck they want!
Download Aquarium Designer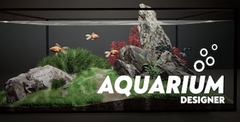 System requirements:
PC compatible
Operating systems: Windows 10/Windows 8/Windows 7/2000/Vista/WinXP
Similar Games
Viewing games 1 to 8