Battlefield 1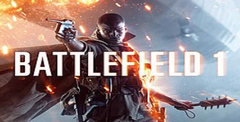 a game by
EA Digital Illusions CE AB
Platform:

PC

User Rating:

10.0

/

10

-

1

vote
Rate this game:
With Battlefield 1, Dice really did nail it! This is one of the best games ever made that is based on World War 1. Of course, the fact that Activision took us to space with their offering at the same time as this made people take extra notice of Battlefield 1. While Battlefield V may not have quite lived up to expectations, this remains one of the best FPS games in years.
6 Stories For The Price Of One
To say that the campaign in Battlefield 1 is epic is a massive understatement. Sure, some people do not care about the campaign in these games, but Dice really did an amazing job with this game. It actually is 6 smaller stories that you play through and these are all very different. For example, the first one has you being thrust into a battle that you are on the losing side of, you get to play as a guy in charge of a tank and you even get to play as a cocky pilot. These are just three of the war stories that you will be playing through. I thought each one was fun and exciting and think that it was a clever way to tell a story in the game.
What About The Multiplayer
I usually refer to the Battlefield games as the thinking mans first person shooters. That is not meant as a knock-on Call of Duty at all by the way. It is more that, Battlefield really requires you to play to the strengths of your class. If you do not do this, you will die a great deal and also you will end up screwing over your team! You have a nice selection of game modes to play in the multiplayer portion of Battlefield 1 and I can tell you from personal experience that Battlefield 1 still has a very dedicated player base. No matter if you want to play some Deathmatch, Rush or conquest, you are going to be able to get into a game pretty easily.
Like A Movie!
One of the most amazing aspects of Battlefield 1 for me is the presentation. Dice make fantastic looking games and this one here is certainly no different. The campaign actually looks like a Hollywood movie and it is incredibly well done. What is just as impressive is the multiplayer maps. You may not take it in as you are so focused on the match and not getting shot! However, if you do take a moment to look at how detailed the environments are you will be pretty blown away by the attention to detail that Dice has done here. Just as good as the looks are the sound. If you have a good sound setup then you owe it to yourself to crank the sound all the way up! If you have a surround setup it really does make you feel like you are in the middle of a way. Also, the voice acting in the camping is great and really makes you care about what is going on.
Even though it has been a few years since the release of Battlefield 1, it stands as a truly amazing first-person shooter. This is one of the most fun FPS games released this console generation. It does require you to think about what you do, but when the bullets start flying and the action gets heavy, you really do see how much fun this game is.
9/10
Pros:
The game looks like a million bucks
The sound has a real "punch" to it
The campaign features 6 stories to enjoy
Some awesome multiplayer modes to enjoy
It is still easy to get into a multiplayer match
Cons:
It makes you realize how disappointing Battlefield V is
Some might prefer one large campaign over the six smaller ones
Download Battlefield 1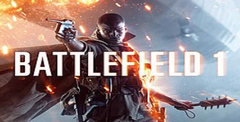 System requirements:
PC compatible
Operating systems: Windows 10/Windows 8/Windows 7/2000/Vista/WinXP
Similar Games
Viewing games 1 to 8