Burnout 3: Takedown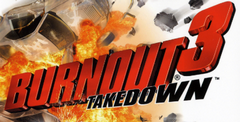 Download Burnout 3: Takedown and experience adrenaline-pumping racing action like never before! Push your driving skills to the limit, cause spectacular crashes, and dominate the competition. Get ready to burn rubber and play now!
High-speed thrills and explosive collisions meet in the adrenaline-filled Burnout 3: Takedown. This entry in the thrilling racing series takes players to the next level in arcade action, with the inclusion of the new takedown system and a much-improved sense of speed.
Impressive visuals and addictive gameplay are just at the tip of the iceberg of awesomeness that Criterion has developed with Burnout 3. The new focus on high-speed aggressive racing and destruction gives this game a unique flair among racing games, and it might just be one of the best titles of its kind.
Arcade Takedowns
As the name implies, takedowns are the center of Burnout 3's destructive madness. Simply put, takedowns allow you to eliminate opponents in bombastic ways, generally by means of pushing them against a wall or oncoming traffic. Not only will players have to focus on racing and drifting, but they'll also have to keep their eyes peeled for any rivals that might try to eliminate them.
In other EA racing games like Need for Speed Underground, aggravating AI opponents comes with no repercussions whatsoever. That's not the case in Burnout 3: taking down an opponent will cause them to become more aggressive towards you, singling you out from the rest of the racers as they try to take you down in retaliation.
Bolder, brasher, and all-around more aggressive than Burnout 2: Point of Impact, Burnout 3 takes the high-octane formula the series is known for and supercharges it.
Crash Around the World
Along with improved Road Rage and Crash modes, Burnout 3 also includes an impressively packed World Tour mode, which is the game's version of a career mode. With over 170 events to choose from, it will take some time before you run out of things to do in this game. Spanning locations from all over the world, players will get to see some impressive vistas in their careers; that is if they can see anything other than sparks and car debris.
Even better is that the game includes a split-screen multiplayer mode. This couch multiplayer will let you share your screen with a friend, as you compete with each other in a multitude of high-adrenaline circuits.
It's also worth noting that this is one of the select few PlayStation 2 games to feature an online multiplayer component. While the online services have been permanently shut down, it still stands as one impressive technical achievement for Sony's aging hardware.
Renderware at its Finest
Being developed by Criterion, it's no surprise that the game uses the highly-capable Renderware engine. However, the graphics engine has been vastly improved for Burnout 3, featuring better rendering times and a nicer lighting model.
The fast-paced action of the game demands a stable frame rate, and that's fortunately present in Burnout 3. No matter how hectic a race gets, the frame rate remains stable all the way through, even when there's tons of wreckage on screen, or when cars get completely totaled.
Wen racing normally, the game runs at 60 FPS, but this changes in the game's crash mode, when it changes to 30 FPS. However, due to the slow-mo effect, the performance loss is barely noticeable, allowing for an increased rendering quality of particle effects.
10
Burnout 3: Takedown is the perfect arcade racer: not only is this a great racing title, but the sheer amount of high-octane action also makes it the perfect multiplayer game, no matter if you're into racing games or not.
Pros:
Excellent sense of speed
Insanely fun multiplayer
Gorgeous visuals
Cons:
Online servers no longer supported
Download Burnout 3: Takedown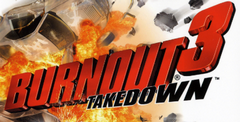 System requirements:
PC compatible
Operating systems: Windows 10/Windows 8/Windows 7/2000/Vista/WinXP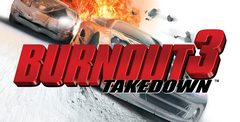 System requirements:
PC compatible
Operating systems: Windows 10/Windows 8/Windows 7/2000/Vista/WinXP
Game Reviews
It's hard to drive through an intersection without thinking to myself, 'Gee, this would make a great crash junction.'? Fortunately, I've never acted on this impulse, but I haven't needed to. I've had Burnout. Now, with Burnout 3: Takedown, obviously a lucky number, EA has struck absolute gold with this title.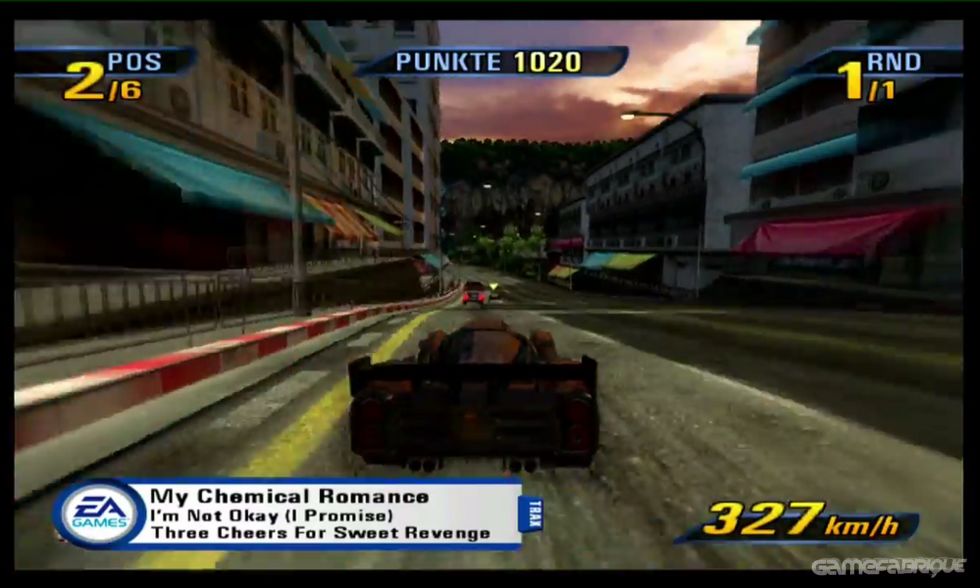 I can't say that you'll strike gold in the very first race, but I can guarantee that, if given any time at all, Burnout 3: Takedown will make it onto the 'oft played' section of your console game shelf. Focusing on both straight up races and crash junctions, it makes good use of its gameplay modes by giving you many different ways in which to compete. From the racing end of things, each of their many modes is well built, played out on massive tracks, with a new boosting system that rewards you for taking risks, but is focused primarily on the takedown, wrecking your opponent's car.
Crashing too has changed. Instead of the thirty or so junctions of old, you've now got one hundred. Instead of the sweet spot that you had to aim for previously, this time you've got the ability to go into 'aftertouch' once you've crashed, and miraculously steer your car while it's crashing, all to the effect of getting precious score multipliers, cash bonuses, and crashbreaker explosions that rip everything up. It's a very different experience, as it's nowhere near as organic, but in the end, it makes for much more even multiplayer, as no one can pull that far ahead too easily.
On the negative, Burnout 3: Takedown's primary weakness is a rubberband AI that is too unintelligent to compete with you on the track, so it's given a teleporting ability that keeps it within six seconds of being behind you. However, to balance that, splash in a bit of Xbox Live support, and you've probably got the coolest multiplayer racing game ever made. In the end, I say it's a great title worth purchasing if you're playing alone, or with friends.
Playstation 2 Screenshots