Crime Patrol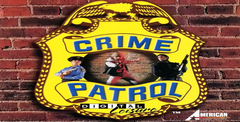 a game by
American Laser Games, Inc., and Digital Leisure
Genre:
Shooting Games
Platforms:

Sega CD,

3DO

Editor Rating:

6.3

/

10

, based on

2

reviews
User Rating:

6.0

/

10

-

1

vote
Rate this game:
Another digitized shooter? If you're wondering whether that means more first-person gun fire, corny dialogue, and imprecise controls, wonder no more. It does.
Crime Doesn't Play
This time you're a rookie cop who's just as ambitious as your 12 shot pistol will allow. Starting as a loudmouth patrolwoman, you advance to the sleazy Sergeant (complete with a shootout in a strip bar), do some SWAT team work, and finally move on to a Delta Special Forces assignment. The object: Shoot bad guys, wait for the CD to load, and shoot again.
The aim using the con trailer is inaccurate. When life and death hang on a split-second decision, the gun (sold separately) is a must. Even when calibrated, though, its aim is also not always true.
Digital Detective
The graphics serve up clean, sharp, digitized images of characters ranging from Mafioso bosses to gun wielding strippers.
The backgrounds are amusing, especially in the strip joint, where no one seems to duck when the bullets fly. Those strippers must be good.
The sound is your basic gun shot, accompanied by full dialogue thatls so corny you'll wince. When you come across the few unintelligible phrases, you'll count it as a blessing.
If you like Lethal Enforcers or Mad Dog McCree, you'll be on the lookout for Crime Patrol. It's just a crime that nothing different was put into this game.
ProTips:
Watch out for the driver of the semi trailer. He gets up after you hit him once.
Use at least ten shots before you reload. Some enemies leap out immediately after you down a bad guy.
If you die, memorize the shooter's location. When you return, take a stray shot to line up your gun sight, then peg 'em.
Download Crime Patrol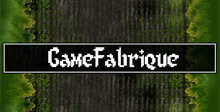 Sega CD Download
System requirements:
PC compatible
Operating systems: Windows 10/Windows 8/Windows 7/2000/Vista/WinXP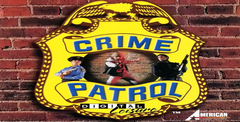 3DO Download
System requirements:
PC compatible
Operating systems: Windows 10/Windows 8/Windows 7/2000/Vista/WinXP
Game Reviews
It's never been an easy job, but the police must do what they have to do. You are an officer trying to progress through the police ranks, while battling an assortment of nasty criminal elements. For every mission you complete you'll get promoted to bigger and more dangerous duties.
When you start off as a simple rookie, you'll take on gang members, armed robbers, and some street criminals. Nothing too difficult. When you attain the rank of Detective, it's up to you to stop a drug cartel and car-thief rings. Then it's time to really get down and dirty as a member of a SWAT team taking on terrorists.
Crime Patrol uses the powers of the Sega CD and its video capabilities to put you right in the game.
Similar Games
Viewing games 1 to 3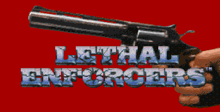 Lethal Enforcers
Lethal Enforcers is a Light Gun Shooter game, developed and published by Konami, which was released in 1993.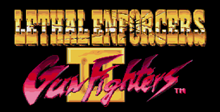 Lethal Enforcers 2 - Gun Fighters
You're a brave sheriff challenged to protect innocent citizens. Powerful weapons like a shotgun, gatling gun, 12-round rifle and even a cannon make your job easier. You'll need all the firepower you can muster in 5 heated stages: the Bank Robbery, Stagecoach Holdup, Saloon Showdown, Train Robbery and The Hideout. Between rounds you'll be treated to the Bous Stages where you can shoot bottles or face-off with some bad hombres in an old-fashioned showdown. Throw out the accuracy scores - the goal here is to survive! If you hit an opponent with a grazing shot, you'll have to shoot again quick to put 'em out of commission before they retaliate. When the dust settles and the tumbleweeds roll by, only the most skilled Gun Fighters will be left standing.