Dead Rising 2: Off the Record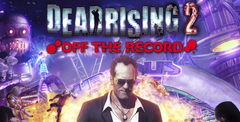 Click the "Install Game" button to initiate the file download and get compact download launcher. Locate the executable file in your local folder and begin the launcher to install your desired game.
Dead Rising 2: Off the Record is a spin-off game in the main action franchise and sees the return of fan-favorite protagonist Frank West as he explores a zombie-infested and neon-drenched shopping strip of Fortune City, Nevada. Armed with a slew of inventive weapons, Frank must make his way through the various shops and casinos, completing missions and slaying thousands of zombies along the way. With a fresh re-telling of the original game's story, gameplay balancing that offers a more relaxed pace, and a focus on comedy over challenge, this is one spin-off that's arguably better than its predecessor.
Main Game Features
Wield hundreds of weapons against the undead
Explore the glamorous but deadly Fortune City
Supports solo or two-player cooperative play
Story
As a spin-off of the original Dead Rising 2, Dead Rising 2: Off the Record tells a mostly similar story, but swaps key events and characters for a distinctly different tone. Instead of the motocross hero Chuck Greene, players now control Frank West, the aloof photojournalist from the first Dead Rising game. Following his fall from professional grace due to the events of the first game, Frank West has now entered as a contestant in Fortune City's dangerous game show, "Terror is Reality". During his mediocre performance, the city is hit by a sudden zombie outbreak, throwing the crowd into disarray. Infected with the zombie virus, Frank must journey through the treacherous shops and attractions of Fortune City in pursuit of Zombrex, a powerful medicine that will stave off his eventual transformation. Many of the characters you meet and missions you complete are similar to the original version, but with a new main character, they take on a new and unique tone. Full of slapstick comedy, witty one-liners, and some classic Frank West buffoonery, Off the Record is a narrative treat for both return players and newcomers alike.
Gameplay
While the story is intriguing enough, Dead Rising 2: Off the Record's main draw is its free-form gameplay that encourages players to explore Fortune City and kill hordes of zombies in interesting ways. After a few tutorial missions that teach you the ropes, the game lets you loose on the city, letting you explore any location that seems interesting. Off the Record includes a handful of exclusive missions and areas as well, including the sci-fi theme park Uranus Zone, where you can enjoy rollercoasters and boardwalk games of skill. As you explore, you'll often run across unique psychopath bosses, which require strategy and planning to defeat. These bosses are best tackled with an extra helping hand, made possible by the game's two-player cooperative setting.
When hunting zombies, nearly everything and anything can be used as a weapon, ranging from trash cans and cash registers to boxing gloves and kitchen knives. Fortune City is a bustling locale with a huge variety of shops and buildings, each packed with possible items to use as weapons. For example, you might stumble upon a sportswear store and pick up a baseball bat or golf club. Alternatively, you can stop at a hardware store and gear up with pitchforks, power drills, and chainsaws. Thanks to the combo weapon system, you can combine different items to create new, more powerful tools of destruction. Off the Record adds over a dozen new combo weapons to discover, providing even more ridiculous fun. If killing zombies for hours sounds like your cup of tea, you'll love the new sandbox mode, which lets you explore Fortune City and take on bonus challenges such as vehicle races, time-trial zombie battles, and more.
Conclusion
For players who disliked the restrictive nature of classic Dead Rising 2, Off the Record provides a more laid back version that embraces creative destruction over serious storytelling. It feels great to control Frank West once again, slicing through hordes of the undead as you discover more impressive and unique weapons.
8
Simply put, Dead Rising 2: Off the Record is easily one of the best zombie games ever made, and a perfect stress reliever for when you just want to cause some chaos.
Pros
New creative combo weapons
Additional challenges and free roam mode
Comedic storytelling and memorable characters
Cons
Lots of bugs and technical issues
Not a ton of new story missions
Only one new zone to explore
Download Dead Rising 2: Off the Record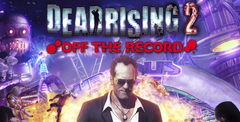 System requirements:
PC compatible
Operating systems: Windows 10/Windows 8/Windows 7/2000/Vista/WinXP
Similar Games
Viewing games 1 to 8