Dicey Krime: Traveler of Time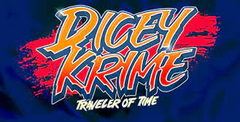 Click the "Install Game" button to initiate the file download and get compact download launcher. Locate the executable file in your local folder and begin the launcher to install your desired game.
There's something really special about a good beat-em-up game, as they have been around for a while. It's one of those genres you don't have to change much to make them good. Dicey Krime: Traveler of Time is an upcoming indie game developed by Black Onyx Interactive that interestingly re-explores the genre.
Of course, there have been so many beat-em-up games over the years, yet most of them fall under the huge shadow of some of the biggest names in the genre. These have pretty much remained the same for over two decades now, but we'll talk about that later on. For now, let's see what's up with Dicey Krime: Traveler of Time, and check if it has what it takes to earn a name in the beat-em-up scene. So, let's get started with that.
About the game
Dicey Krime: Traveler of Time is a game multiplayer beat-em-up based on a cartoon art style with a heavy focus on being visually appealing. The year is 2021, and Dicey and its crew are ready to beat crime up through different periods thanks to their time traveling.
This will take the player to different iconic moments in time, from the pre-civilization era too far into the future defeating human-like creatures, cyborgs. Crime knows no time, but don't worry, Dicey and his crew are here to save the day, whether that day is in the past, present or future as well.
This is a multiplayer, cooperative game, that will allow players to choose from three characters: Dicey, Kane Beast, and Hina. Even though their looks and abilities are completely different, none is directly better than the others, and they all have their special moves and abilities.
It is inspired by the retro games and the 90's cartoons, as the animation and art style will immediately give away. As you progress in the game you'll unlock special moves, new abilities, more mechanics, power-ups, and weapons to make things more interesting. But you'll also have to learn to master them so you can put them to use when facing some of the strongest criminals in time.
Beat-em-ups
The beat-em-up scene has been completely dominated by games like Double Dragon. But there are many reasons behind this, aside from Double Dragon being one of the first beat-em-up games to make it big. It was once one of the most popular game genres, especially thanks to its simplicity and enjoyability.
Double Dragon is perfectly everything you think of when you think of beat-em-ups. But we've seen games evolve from this style, and games like the Yakuza series could easily be seen as a natural 3d evolution to the genre, in many ways that are.
The thing is, it is incredibly hard to make it big in the genre because there are so many, and many of them, especially the retro ones, are some of the most iconic games in history.
Dicey Krime: Traveler of Time is an odd game, on one hand, it's great to see them use what looks like hand-drawn art and animation for the characters mixed with 2.5D levels. But on the other hand, it is not done well. It looks dirty and unfinished, and it's not pleasant to the eye, not even as an aesthetic or artistic choice.
5
The gameplay is alright, basic from what you'd expect in this genre, and it hardly has anything to make it stand out from the rest.
Pros:
Interesting art
Fun co-operative gameplay
Fun concept
Cons:
The art is completely messy
Too basic
Looks and fees barely ok
Download Dicey Krime: Traveler of Time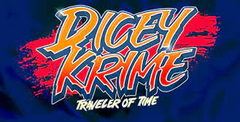 System requirements:
PC compatible
Operating systems: Windows 10/Windows 8/Windows 7/2000/Vista/WinXP
Similar Games
Viewing games 1 to 8