Digimon Battle Spirit 2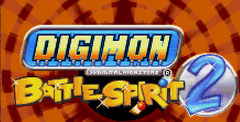 Click the "Install Game" button to initiate the free file download and get compact download launcher. Locate the executable file in your local folder and begin the launcher to install your desired game.
I will admit that I am not the biggest fan of the franchise, but Digimon Battle Spirit 2 is a game my son really wanted to try out so we gave it a blast. The game originally was released for the WonderSwan, but a couple of years later this version of the Game Boy Advance was released and this is the version that I am sure most people think about when this game pops into their minds.
Season 4 Shenanigans
The plot of Digimon Battle Spirit 2 takes place during the fourth season of the show. We have five characters to play as, Agunimon, Lobomon, Kumamon, Kazemon, and Beetlemon, but there are a handful more that you can unlock along the way. There is not exactly a massive story to play through here, but basically, you are working your way towards a showdown with the big bad of the game, Kerpymon.
Basically Fun
While I would class this as a fighting game, it is not like a Street Fighter or another classic one-on-one fighting game kind of thing here. Instead, I would say that the game shares more in common with Super Smash Bros. Digimon Battle Spirit 2 has its battles taking place on these stages that are filled with platforms. Rather than knocking out your opponent the way that you win is by having the most points from collecting D-Spirt Balls from them.
Grabbing The Balls!
Once you hit an opponent they will drop D-Spirt Balls the type of attack that you do will determine the amount that they drop. You need to physically pick these up, that is where a bit more strategy comes into play. As if you know the balls out and go for them right away, you could put yourself in danger. The gameplay is very simple and special moves are easy to pull off. You do have a super meter that is tied to your evolution and that is fun to use. One of the strangest things about Digimon Battle Spirit 2 is that the game is very, very easy, until you get to the last battle and then it ramps up the difficulty really high.
Special In Its Simplicity
Granted, I have not played the WonderSwan version of this game, but the footage I checked out certainly made it seem like this was a straight port. That means the game has a kind of basic style to it, but I thought that it had a lot of charm. I played this on a TV via the Game Boy Player and the sprites were blocky, but on an actual Game Boy Advance, I think they hold their own.
7
For a fighting game that is aimed at kids, I think that Digimon Battle Spirit 2 is not a horrible game by any means. I think that the whole gimmick of not trying to knock your opponent out, but instead collect balls is pretty fun and does add a bit more strategy to what is a pretty simple game. I am sure fans of the show will have a lot more fun with this game than I did, but that is to be expected.
Pros:
I thought that the basic visuals had a lot of charm
The gameplay is more fun than you would think
That final boss is much more challenging than all the other characters combined!
Fans of the show will get a kick out of it being based on season 4
Cons:
This is a very simple fighting game, even by kid game standards!
The music is pretty annoying
Download Digimon Battle Spirit 2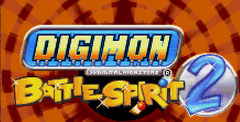 System requirements:
PC compatible
Operating systems: Windows 10/Windows 8/Windows 7/2000/Vista/WinXP