Fatal Frame II: Crimson Butterfly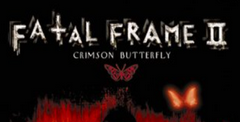 Download Fatal Frame 2: Crimson Butterfly and experience a chilling tale of survival horror! Unravel the mystery of a haunted village and use your camera to fend off vengeful spirits. Can you escape the nightmare? Play now!
Perhaps young girls are more sensitive to the unseen than others. Maybe they're just better photographers. After chasing a crimson butterfly into the forest, two twin sisters happen upon a remote Japanese village where a mysterious ritual failed long ago. Arming you with a spirit-dispelling camera, this interactive ghost story attempts to focus its fear in the moments before exposure.
"The most important point of this game is how to entertain a player until the very moment when a spirit or ghost appears in front of him." says Producer Keisuke Kikuchi. By entertain, he must mean "overwhelm with a sense of dread," because you're routinely assaulted by a bevy of disturbing sights and sounds in Fatal Frame 2. For instance, your older sister follows you with a slight but disconcerting limp into obscuring darkness. Grainy black-and-white flashbacks of another pair of twins periodically flash across the screen, somehow more disturbing in their implied violence and lack of clarity. You'll strain to hear your sister's footsteps though the creaking of floorboards—if they're even hers.
When you finally come face to face with things that shouldn't be—like the specter of a kimono-clad, broken-necked woman who stares at you with blank eyes while making a pained backward crawl across the floor—you'll have to overcome the shock and focus squarely on the apparition. In order to cause a spirit the most damage, you should wait to snap the shutter until just before the ghoulie grabs you, but such grace under pressure requires steely nerves. The chicken-hearted really need not apply to FatalFrame 2.
Your camera reveals other horrors as well. As you progress further into the game, photos of your sister will reveal ghostly hands drawing ever closer...her image becoming increasingly distorted as dark forces attempt to steal her away from you. Make no mistake; this game wants to scare you in the worst possible way.
Download Fatal Frame II: Crimson Butterfly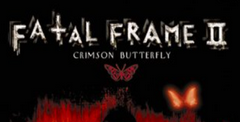 System requirements:
PC compatible
Operating systems: Windows 10/Windows 8/Windows 7/2000/Vista/WinXP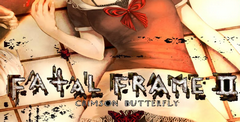 System requirements:
PC compatible
Operating systems: Windows 10/Windows 8/Windows 7/2000/Vista/WinXP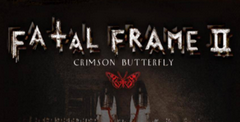 System requirements:
PC compatible
Operating systems: Windows 10/Windows 8/Windows 7/2000/Vista/WinXP
Game Reviews
People say:
7
For a sequel to a game that was hyped as one of the scariest around, FF2 strikes me as something of a spookiness letdown. Sparse apparitions lingering in the halls and appearing from thin air startle successfully, but the feeling of impending danger I'd get with a Resident Evil or Silent Hill just isn't there. Some ghosts are armed, but many simply use some sort of vague, inappropriate touching to whittle away my easily replenished stamina. Not too scary, really. But the beauty of FF2 is that there's still plenty there without the scare. I fell in love with my job as a photographer of this beautifully bleak environment. A chilling atmosphere and intentional sensory limitations (only what's seen through the viewfinder defines your offensive and defensive scope) magnified my feelings of insecurity and uncertainty really well--if I were actually afraid of these spooks, it'd be especially potent. Take it for a spin, at least as a rental--not everyone's the thick-skinned horror veteran I am.
7
The scary game with the silly name is back, ready to mess with your mind like nothing else can. And mess with your mind it will, with the creepiest, most unsettling visuals and sounds this side of Silent Hill. The gameplay isn't the strongest; there are awkward Resident EwA-style camera angles and some vague, almost arbitrary objectives that force you to revisit certain areas over and over (the fear factor drops significantly when you're back in a room you've already been to five times). But this game is so genuinely territying, you can't help but appreciate its incredible art direction.
7
Something other than the floorboards is creaking and your sister's curled up in the corner muttering nonsense. Fatal Frame 2 is best when it's scaring you senseless. The tension is palpable as you probe claustrophobic rooms, trying to allay your fears with a flashlight. But whenever the chills stop, the horrific gameplay beneath all the hocus-pocus shows through. Scaring up keys and solving dull puzzles just isn't exciting, but shockingly, the story involving a ritual gone wrong was enough to see me through.
Playstation 3 Screenshots
Playstation 2 Screenshots