FIFA Street 2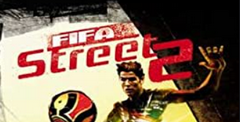 Download FIFA Street 2 and hit the streets in this fast-paced soccer experience! Show off your skills, master insane tricks, and rule the urban soccer scene. The game has changed – play now!
If you like your soccer to come with Samba flair as opposed to kick-and-rush, then you will absolutely adore FIFA Street 2. While the game is now over a decade-and-a-half old, it's a title with a very impressive style and structure. The addition of its trick stick was a revolution for sports games, helping to transform the industry in many ways. Today, soccer games still benefit from the free-flow style that FIFA Street 2 brought to the table. Is this, though, a real experience to be enjoyed? Or is this just another glorified kickabout that you could easily have left behind?
The beautiful game with all of its trappings
Part of what makes football special is the tricks, the skills, and the style. While loading up FIFA Street 2, you might expect it to play the normal FIFA series. However, there is something more akin to NBA Jam in this particular title. It's about rapid play, high scoring, and basically focusing entirely on your ability to flick the ball around and score fancy goals. Simple, eh? Part of what makes FIFA Street 2 such a fun experience is the simplicity. Even if you have no clue about normal soccer, you can load up a match here, flick that right stick, and see what kind of mad skills you can try to pull off.
An intriguing idea filled with own goals
The problem with FIFA Street 2 is that after playing it for a few hours, you can pretty much see everything the game has to offer. Sure, there are some interesting enough opportunities to play the sport as you always wanted – flicks, tricks, vaults, and overhead kicks. But the reality is that you quickly notice that most players lack personality and can more or less do the same things. It's as easy to smash in a trivela with Peter Crouch as it is with a samba star like Vagner Love. The main problem with the game is how impossible it is to defend. Even if you love high-scoring sport, defence still has to play a positive role in how the matches play out. With FIFA Street 2, it's almost impossible to defend without anything other than dumb luck or clumsiness. It's a fun enough game, but it's more or less entirely to do with scoring. While some say that is all that matters, it can really hurt the experience.
6
You might be looking for something like the current FIFA Volta mode, but this really does not offer the depth or the quality that you might be hoping for. Is FIFA Street 2 a good game? Not really – there is simply too much limit in what you can and cannot do with the ball. Not enough personality, individualism, or defensive opportunity, either. A fun laugh, but not for too long.
Pros:
Fun skill system that helped to make playing sports games easier
Pretty simple to pick up and play even for non-soccer fans
Cons:
Players lack individual quality; easy to do anything with anyone
Defensive schemes and defensive play are practically invisible
Download FIFA Street 2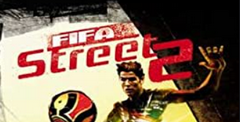 System requirements:
PC compatible
Operating systems: Windows 10/Windows 8/Windows 7/2000/Vista/WinXP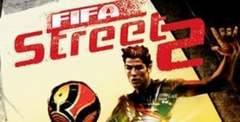 System requirements:
PC compatible
Operating systems: Windows 10/Windows 8/Windows 7/2000/Vista/WinXP
Playstation 2 Screenshots
Similar Games
Viewing games 1 to 8