PES 2020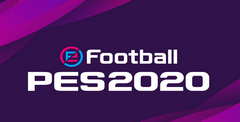 Click the "Install Game" button to initiate the free file download and get compact download launcher. Locate the executable file in your local folder and begin the launcher to install your desired game.
Although we typically talk about smaller games on the market or new ones that will be coming out soon, today we are discussing a widely popular game that you have likely heard of before. This game has been around for years and if you do not know what the acronym stands for, it is Pro Evolution Soccer 2020. This is actually the 19th year that the game has been around and it may not be as widely known as other soccer video games, but it is still available on all of the same platforms. It is mostly played on mobile devices like cell phones, but it is also available on both PlayStation and Xbox platforms as well as PC.
What Platforms is PES 2020 On?
This 2020 specific version of the game was launched on all platforms on September 10, 2019. Only in Japan was it launched later on which made its debut in the country on September 12, 2019 just two days later.
Technically the game is called eFootball PES 2020, due to the online portion of the game of course. This just goes to show how much games and sports in general are shifting from the physical realm to the online society, especially based on the current situation of the world. This is a common trend that we have seen within the last year alone due to the COVID-19 pandemic, a large boom in the video game industry. Although that is something worth discussing more in a separate article.
How Popular is PES 2020?
Due to the game's long history you can count on it to be stellar year in and year out and the numbers really show this. By June 2020 alone, the game had been downloaded over three hundred million times so who knows what this number is now. It is just as high quality as the FIFA games made by EA Sports, but cheaper and easier to access. The mobile version of FIFA is certainly not as nice as PES 2020, because PES was designed to be easily accessible and high quality for mobile users. These two games took two separate approaches on what consoles they would focus on and you can easily tell by simply playing these games.
Final Verdict
As for PES 2020 we have to rate this game a 9/10 due to its wide popularity and optimization for mobile gaming. Now the only thing lacking here is that as many sports games do, they do not change much from year to year besides the rosters of the teams.
9
This is the same issue in this game, but there is not much that you can do about it unfortunately. With that, we would like to leave you with some key pros and cons to take away from this article. We highly recommend that you give this game a shot, especially if you have never played it before.
Pros:
Widely Popular
Easy Access
Optimized for Mobile Gaming
Cons:
Same Game, Just Different Players
Slightly Worse on Consoles
Hard to Improve Year After Year
Download PES 2020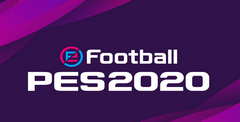 System requirements:
PC compatible
Operating systems: Windows 10/Windows 8/Windows 7/2000/Vista/WinXP
Game Reviews
When you think of soccer games probably the first thing that comes to mind are the official FIFA titles. But another franchise's been the only one capable of doing any competition to FIFA in the genre of soccer games. We are talking about Pro Evolution Soccer, known simply as PES. Developed by Konami, it's one of the best sports simulation series around, and just like FIFA, it's a yearly release. So, how come a sports simulation game developed by Konami has managed to stick around for so long and be so competitive? Well, let's talk about PES 2020 and see if it's better than FIFA.
Realism to the top
PES 2020 does an excellent job in adding realistic details everywhere it can, even if they are really small, they really help to make the experience much more immersive. Not only are the physics improved from all the other PES games we've seen, These small details even include where the player is located when they kick the ball to make a pass or shoot at the goal. The location of the player will affect the outcome of the kick, even a simple pass has to be well-played to come out nicely.
There are other details like the way the players receive the passes are also affected by this realism. The physics of the ball is simply brilliant, they are so realistic that if you're not playing you might even think it's a real soccer game.
More balance
There are many things more balanced than in previous entries of the series, and while it is a bit slower than PES 2019, it is much more real. Faster doesn't always mean better, and PES 2020 understood that and balanced the timing of the entire game to look and play more realistically.
But the balance goes beyond that, as the AI has improved a lot. You can choose from different difficulties, but beware, if you play in the toughest difficulty things can get intense. Even the lowest-rated teams can become a real threat, so only play in that difficulty if you're sure of your team and your abilities.
Offline focused
In PES 2020 they've put extra attention to the offline modes in the game, especially the single-player ones. Sure, you can still play the career mode where you create your player and go up in his career. And the free matches, tournaments, and all the stuff you know and love. But the Master League mode has changed quite a bit, for now, you can't create your own team manager. You have to pick one of the 18 different ones available and go through their career. There are cinematic cutscenes, and everything has more quality than usual. Since they limited the characters to pre-selected ones, they can work more on the development of a story with all and voice actors included.
9.5
While FIFA has the title of being the best soccer simulator in the gaming industry, probably PES claimed it now with PES 2020. Not only in terms of how realistic it looks, but everything is simply excellent. The gameplay is the best we've seen in any soccer game so far, and the visuals are excellent. Even the camera positioning is great, and the balance between fun and realism is just top-notch.
Pros
Excellent AI
Great visuals
Best gameplay so far
Amazing physics
Realistic in every sense
Cons
Not enough changes to the master league mode
Room for improvement in the singleplayer
Similar Games
Viewing games 1 to 8