Gedonia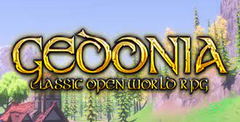 Click the "Install Game" button to initiate the free file download and get compact download launcher. Locate the executable file in your local folder and begin the launcher to install your desired game.
I will admit that I came into Gedonia, not with the highest of expectations. It looked like another fantasy open-world action RPG style of game and I feel like I have played a million of them over the last few years. Now, after spending a couple of hours with it, I found myself pretty hooked and ended up spending the better part of the weekend playing the game. I will say that it is not a game that is offering anything radically new to the genre, but it does what it does incredibly well and I hope to get a few more of you to try it out.
A Big Bad Evil Is On The Way
For such a huge game, I feel like Gedonia could have a better story. We play as a simple adventurer that sets out on his path to a better life and adventure. You can pretty much play the game the way you want and there is a big bad evil that is threatening the lands, but it is pretty basic stuff. There are different factions that you can join and these do have their own lore, motives, and so on, but very few of the NPCs have anything of real interest to say.
What Is That Over There?
What I found addictive about Gedonia was the open world nature of it. This is a very large world for us to explore and while there is a main quest line that you will be on. There are a ton of side quests, areas to find, secrets, and more for you to discover. This is one of those games where you are on your way to do one quest and then end up sidetracked and completing about five side ones before you get back to the main one. It is all done very well and overall, I found the gameplay here to be very enjoyable.
Maxing And Relaxing
You are free to create your adventurer in any way that you want in Gedonia. I went for a more melee based kind of warrior, but I am thinking of making a mage type character for my second play through. You can select what you want to specialize in and you can go about the different quests and missions in any way that you want. I like to go in swinging, but you can use stealth, cunning, or a combination of styles to complete the missions. One thing I will say is that as I got distracted by many side aspects of the game, I did find that when I eventually go back to the main quest, I was way overpowered and could steamroll enemies!
A Little Place Of Your Own
One area of Gedonia that I never thought would hook me was the house building. You are free to build your own home and you can upgrade and improve it as you progress through the game. It is way more addictive than I thought it would be and I ended up having a great deal of fun with it. You can even get animals, crops, and your other typical farming type stuff here and it is far more fleshed out than you would think.
8.5
I know when you look at or read about this game, it looks like such an easy pass. It looks like so many other RPGs that have been released over the last few years. However, Gedonia is a truly very well made game that is fun to play and will keep you wanting to play. It is a solid RPG and one that has a ton of quests for you to complete. While the story and lore that makes up the world of this game may not be as fully realized as I would have liked, it is enough to get you out into the world and started on your adventure.
Pros:
I liked how you could customize your character
You are free to tackle missions in any way you want
There are tons of missions, quests, and secret areas in this game
I liked the building/farming aspect of the game way more than I thought I would
Cons:
The story is pretty bare bones
It is easy to become over leveled
Download Gedonia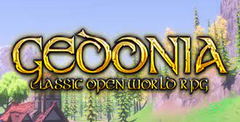 System requirements:
PC compatible
Operating systems: Windows 10/Windows 8/Windows 7/2000/Vista/WinXP
Similar Games
Viewing games 1 to 8