House Flipper 2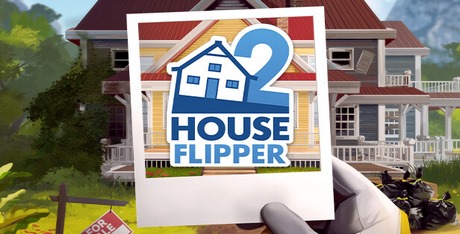 Click the "Install Game" button to initiate the free file download and get compact download launcher. Locate the executable file in your local folder and begin the launcher to install your desired game.
In the ever-evolving realm of simulation games, House Flipper 2 emerges as a beacon of innovation and creative freedom. Whether you're a seasoned makeover aficionado or a novice looking to dip your toes into the world of home renovation, House Flipper 2 offers an immersive experience that feels like a warm welcome home.
Revamped Mechanics and Aesthetic Elegance
House Flipper 2 takes the foundation laid by its predecessor and elevates it to new heights. The familiar tools of transformation – the steadfast hammer, the reliable paint roller, and the sturdy mop – stand ready to assist you once again. However, this time around, they come with a fresh visual overhaul that breathes life into the fixer-uppers like never before. The result is a sense of immersion that envelops you from the moment you step into your virtual workspace.
The allure of House Flipper 2 doesn't solely lie in renovating existing structures; it invites you to build from the ground up, giving life to your architectural aspirations. The Sandbox Mode acts as a canvas for your imagination, where you can recreate real-life buildings or craft visionary projects straight from your mind's eye. While constructing a house from scratch might present its challenges, the satisfaction of bringing your dream home to life makes every effort worthwhile.
Choosing Your Path to Relaxation
House Flipper 2 understands that relaxation comes in different forms, and it caters to your preferences with unparalleled versatility. Are you inclined towards the art of construction? The Sandbox Mode beckons, allowing you to shape dwellings from scratch, embodying the role of an architect. If your passion lies in cleaning and decorating, the Story Mode offers a captivating journey through intricate renovation projects and swift, satisfying tasks. The game respects your pace, making it the ultimate haven for a new era of House Flipping.
While the first House Flipper game introduced players to the addictive world of home renovation, House Flipper 2 capitalizes on its predecessor's strengths and propels the experience forward. The revamped mechanics and enhanced visuals breathe a fresh air of authenticity into every nook and cranny. The introduction of the Sandbox Mode, allowing players to build from scratch, marks a significant departure from the original formula. This contrast underscores the evolution of the series, inviting players to embrace a broader spectrum of creativity.
9
House Flipper 2 transcends its predecessor's achievements, offering an all-encompassing experience that celebrates creativity, camaraderie, and the art of transformation. With its revamped mechanics, engrossing modes, and a visual splendor that brings renovations to life, House Flipper 2 earns a well-deserved score of 9 out of 10. Whether you're a design virtuoso or a casual gamer seeking a relaxing escape, House Flipper 2 invites you to step into a world where every corner holds the promise of something beautiful and extraordinary.
Pros:
Unmatched Creative Freedom: House Flipper 2 grants players an unparalleled level of creative control, whether it's through meticulous renovations or building entire structures from scratch
Engaging Community Interaction: The integration of characters like Tom and the residents of Pinnacove adds depth and authenticity to the experience, immersing players in a world brimming with stories waiting to be uncovered
Versatile Gameplay Modes: The choice between Sandbox and Story Modes caters to a diverse range of player preferences, making relaxation a customizable journey
Visually Stunning: The revamped visuals breathe new life into the game, elevating the process of renovation into a visually captivating spectacle
Cons:
Learning Curve for Newcomers: While the game caters to both experienced players and newcomers, the intricacies of construction and renovation might pose a slight learning curve for those unfamiliar with the genre
Potential for Repetition: In the pursuit of transforming numerous homes, there might be moments of repetition in tasks and objectives, potentially affecting long-term engagement.
Download House Flipper 2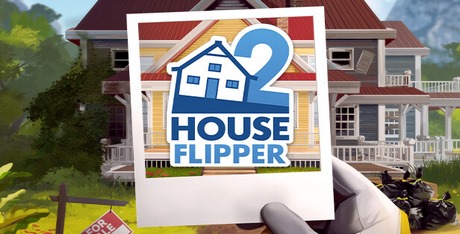 System requirements:
PC compatible
Operating systems: Windows 10/Windows 8/Windows 7/2000/Vista/WinXP
Game Reviews
House Flipper 2 is a repair and construction simulator that will teach you to relax even during construction. You and your profession as a builder have moved to a new town, where every second needs repair work. But the fun doesn't end there, because with the proceeds you can buy and furnish your own lot.
Pros of the game:
Great freedom to create the interior of your dreams
Huge selection of furniture and materials to build
Two modes to choose from: story and sandbox
Build your own home from scratch
See Also
Viewing games 1 to 8